Tuesday Inspiration: Stella Damasus' Powerful Prayer is All You Need to Make Your Day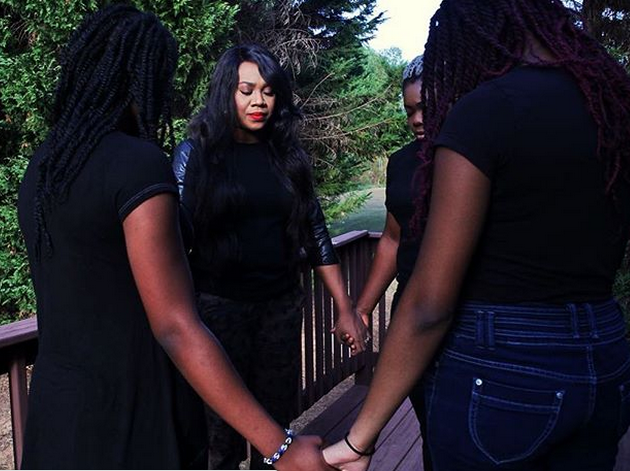 https://www.instagram.com/p/Bkp6SRnjDI3/?hl=en&taken-by=stelladamasus
Veteran actress, Stella Damasus who is also a singer reveals more of her spiritual side by taking to her social media page to offer some prayers for women going through hard times.
Sharing a photo of herself holding hands with other women in an attitude of prayer, the forty-year-old mom of two wrote:
"Hey Dad, It's me again your daughter your princess. I give you all the glory and honor for you are the great I am, the beginning and the end, the one who was and is, and is to come.

Father today I ask that you bless all my sisters who will come across this post. Bless their finances and their businesses oh God. Women are going through so much right now and it's not easy to keep going or pushing. We need you father, we need you now more than ever.
READ ALSO: Stella Damasus Reveals How the Loss of Her First Husband, Jaiye Aboderin, Took It's Toll On Her Mental Health
Bless the work of our hands and give us wisdom to do that which you have ordained for us to do. Please father provide for us and forgive us in the areas we have failed or made mistakes.

We love you father and we thank you because we know you have answered our prayers in Jesus mighty and glorious name we pray.

Amen. #soldierinredlipstick #women#womensministry #prayer #tuesday#princessinhiscourts #Godpikin."
READ ALSO: Why Mother Of 2, Stella Damasus Says Getting Married 3 Times Was Worth It
And we say, Amen!