Barack Obama Shares Relationship Tips on 'How to Know You've Found 'The One''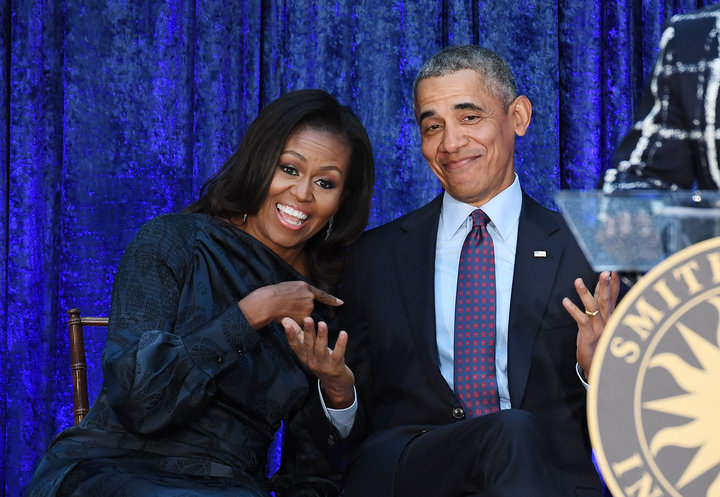 Research shows that marrying the right person, and especially someone who is supportive of your career, has the power to significantly boost your happiness, psychological well-being and both personal and professional growth. Former President Barack Obama agrees to the point where he offered relationship tips to help staffers know when they've found their soulmates.
Talk about marriage goals, Barack and Michelle Obama's relationship is enduring, and the dad-of-2 has some personal advice for anyone else who wants to follow in their footsteps.
How do you know if the partner you've picked is the perfect companion for a lifelong union? Well, if you look at your spouse the way Barack looks at Michelle, there's a good chance that you're in the right relationship.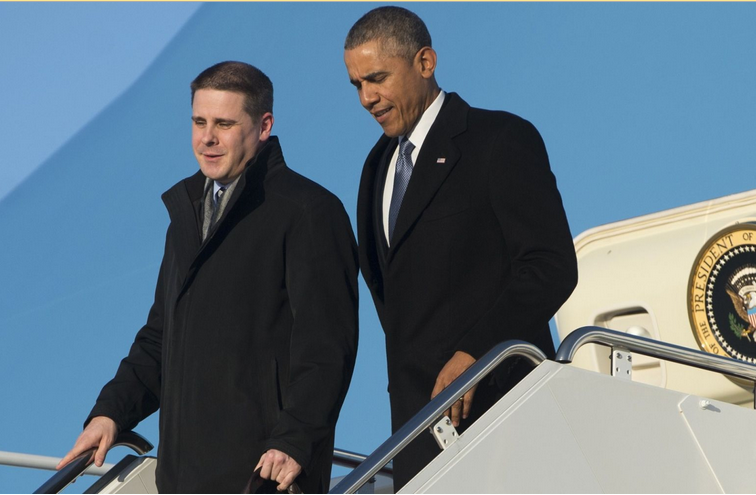 Obama's former communications director Dan Pfeiffer describes receiving some excellent advice from the then-president in his new book, Yes We (Still) Can. 
Pfeiffer, now the co-host of Pod Save America, wrote that on his last day at the White House back in 2015, he was discussing his future plans to Obama and let it slip that he planned to move in with his then-girlfriend, Howli Ledbetter, who is now his wife.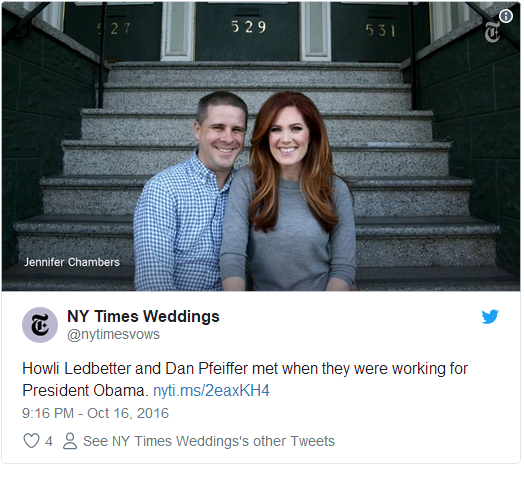 READ ALSO: WOW! Barack Obama Could Have Had a First Lady & It Wouldn't Have Been Michelle…
Obama asked him three simple questions that he believes gets rid of the guesswork.
"So are you guys moving together? This is the one, huh?" Pfeiffer recalled Obama asking. When Pfeiffer replied yes, Obama then gave him some tips and, to this day, Pfeiffer says Obama's advice serves as "a reminder of what is important in a relationship and the things you should never take for granted."
Obama reportedly said that the "advice [he] gives everyone about marriage" is to ask yourself three questions about your potential spouse.
Are they interesting?
"Is she someone you find interesting?" Pfeiffer recalls the president asked him. That matters because "you will spend more time with this person than anyone else for the rest of your life, and there is nothing more important than always wanting to hear what she has to say about things."
Are they funny?
Obama, who was once dubbed the nation's "comedian-in-chief," reminded Pfeiffer that it's important to share a sense of humor with your significant other. "Does she make you laugh?" Obama asked.
Will they be a good parent?
Thinking years ahead, Obama asked whether Pfeiffer saw a future parenting with his Ledbetter.
"I don't know if you want kids, but if you do, do you think she will be a good mom?" Obama said. "Life is long," he added. "These are the things that really matter over the long term."
READ ALSO: "28 years with you, but it always feels new" – Read Barack Obama's Lovely Valentine's Day Message to Michelle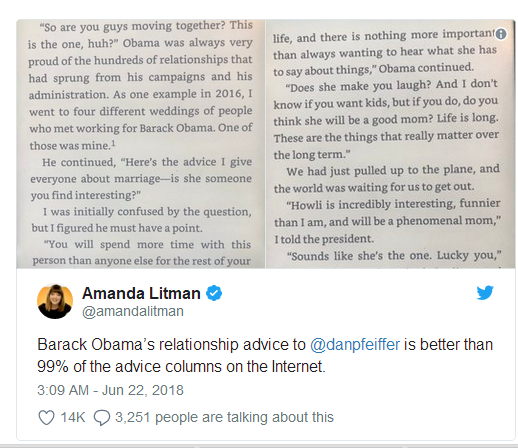 Luckily, Pfeiffer said he answered all the questions in the affirmative. In that conversation with the president, Pfeiffer told Obama,
"Howli is incredibly interesting and funnier than I am, and will be a phenomenal mom."

"Sounds like she's the one. Lucky you," Obama responded.
Pfeiffer and Ledbetter married in October 2016 ― one of four weddings Pfeiffer said he attended that year of couples who had met while working for Obama.
"Obama was always very proud of the hundreds of relationships that had sprung from his campaigns and his administration," Pfeiffer writes in the book.
In addition to the Obamas, other hugely successful people such as Warren Buffett, Sheryl Sandberg and Mark Zuckerberg have also noted how powerful a good marriage can be.
"I can only speak for myself: My wife makes me a better person in life and in my work," Pfeiffer tells CNBC Make It. "I like to think we learned by osmosis from being [around Barack and Michelle] for so many years."
Obama frequently credits his wife of over two decades for his success not only in politics, but in life.
During his final address in January of 2017, Obama directed a message to her:
"Michelle LaVaughn Robinson of the South Side, for the past 25 years you have not only been my wife and mother of my children, you have been my best friend," he said. "You made the White House a place that belongs to everybody."
READ ALSO: 54 and Fab! Barack Obama's Birthday Message to Michelle Will Make You Believe In Love Again
As for how to stay married that long, Michelle passed on some sage advice of her own while on Ellen DeGeneres' show in 2015.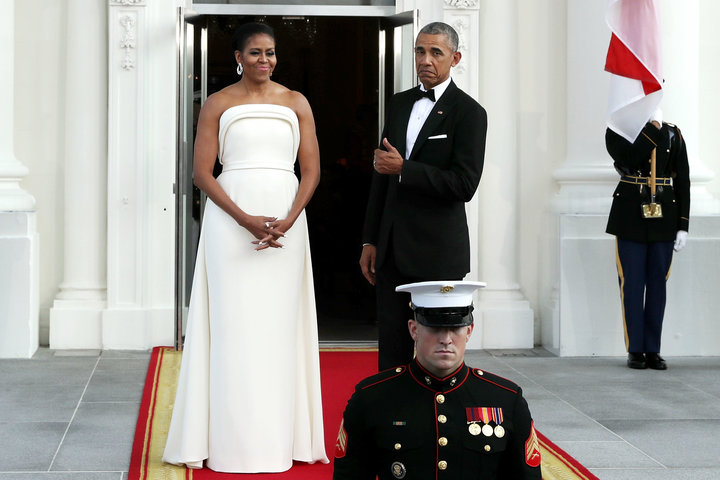 "What I've come to find is, you don't sweat the small stuff," she said. "The journey that we've taken together, the fun we've had, the challenges we've faced, the two beautiful children that we're raising — I kind of give him a pass now when he leaves his socks on the floor or tells that story for the one hundredth time and wants us to laugh at it as if we first heard it."
Photo credit: Getty Images/ Twitter