Joelson Ughwuba, Corps Member's Poem to His 'Quintessential Mom' Proves Mothers are Heroes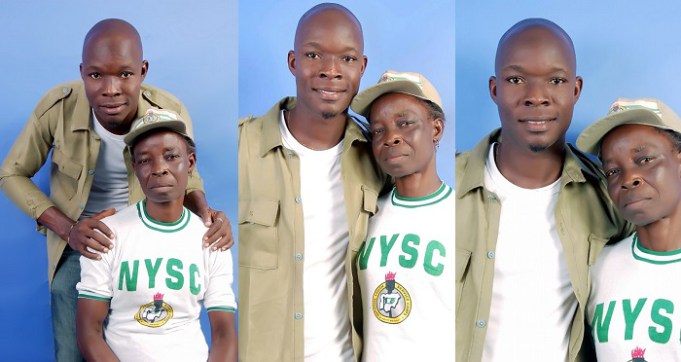 To celebrate the completion of his National Youth Service Corp, a young man identified as Joelson Ughwuba chose to pen down an emotional poem in honor of his dear mother who single handedly raised him and financially supported his education.
The newly graduated young man took to his Facebook page to appreciate God for always making ways for himself and his mother every time.
Ughwuba decided to write an impressive poem for his dear mother just to show her how much he appreciates all she has done for him. In his poem, he talked about how his mother made everything he needed possible for him.
He also expressed that she was strong and supportive even after his father was gone. Ughwuba shared beautiful photos to celebrate the victory that came with the end of the compulsory one-year NYSC for Nigerian graduates.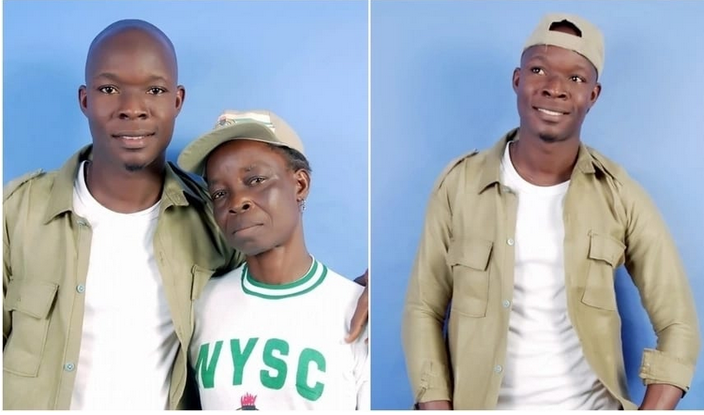 READ ALSO: Mother is Life! Man Pens Heartfelt Appreciation Message to His Mom Who Gave up Everything for Him
The blessed mother of this grateful young man is pictured above wearing the NYSC uniform with his son standing confidently beside her.
Check out the poem he wrote for his mother:
"When life's uneasy & sometimes CLUMSY
I know I've a great God & a caring MUMSY
Even when dad said an unexpected GOODBYE
They thought the things I need, I wouldn't BUY
But everything I need that are all ESSENTIAL
Mum provided for me, by being QUINTESSENTIAL
She gave me Luv that took me up like a PROJECTILE
Unlike the slow millipede walk on a marble TILE
Mum I promise to be productive like a reservoir ROCK
So I can make you, an owner of an oil BLOCK
Ur prayers & moral advice took me to where I AM
Cos we serve a God who is the GREAT I AM
Whom in times of trouble, have served as my BOP
Back in my days in school and down to the day my POP
MUM I wanna say thank You for being there for Me
This is coming from Ur son, Mr. Joelson and that's ME.
Luv u so much MUM
FINALLY I MADE IT
EX KOFA
READ ALSO: Pero Adeniyi Celebrates 2 Years of Giving Her Mother the 'Gift of Life'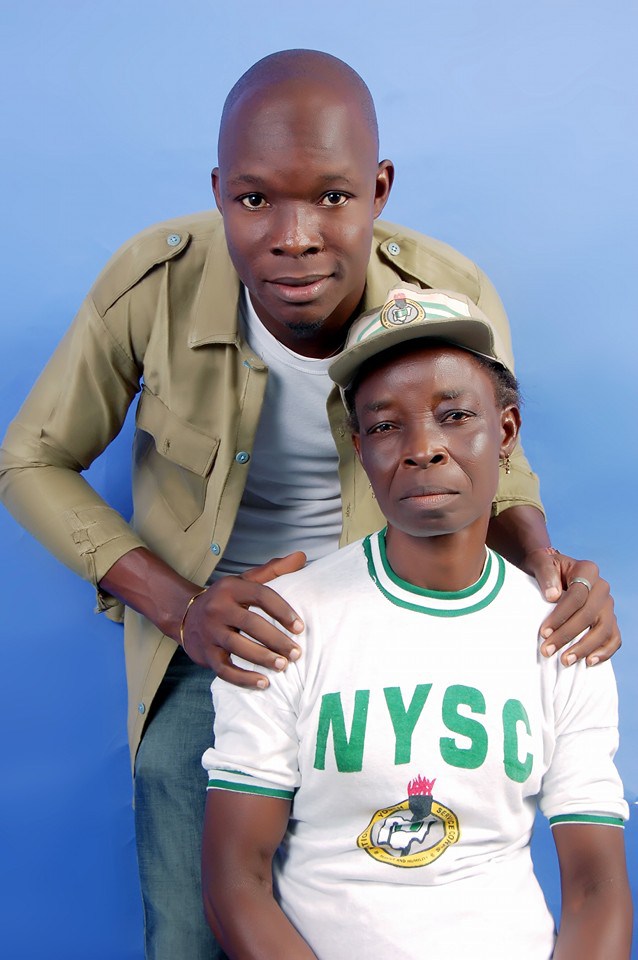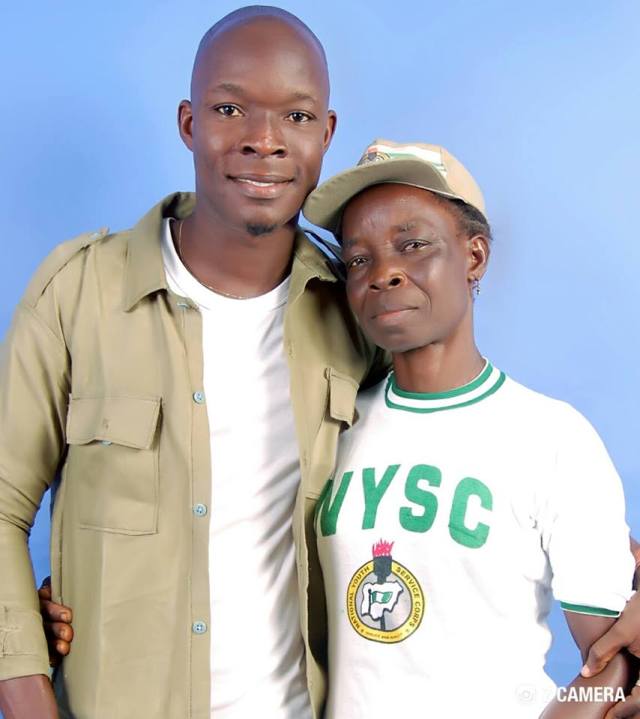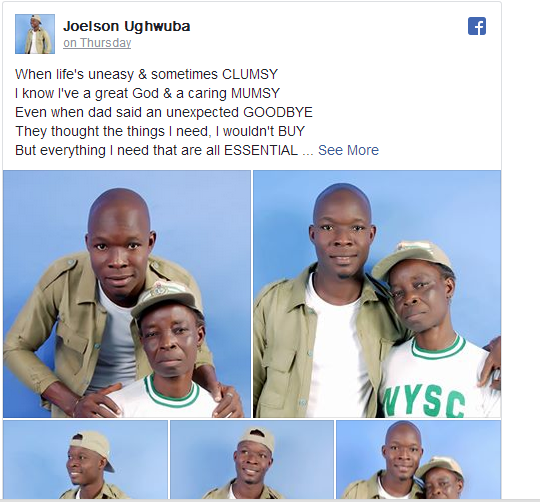 Photo credit: Joelson Ughwuba/Facebook