Pero Adeniyi Celebrates 2 Years of Giving Her Mother the 'Gift of Life'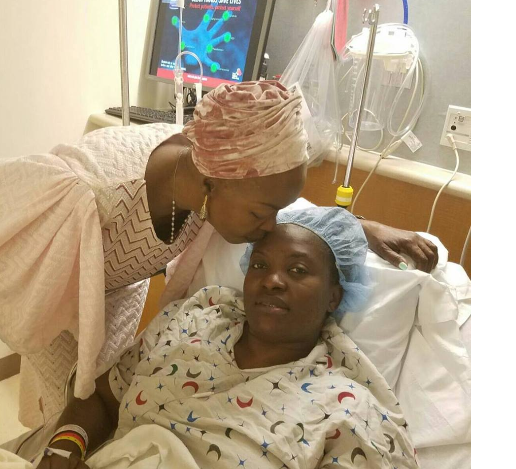 2Face Idibia's first baby mama, Pero Adeniyi who has three kids with the singer, in a selfless act of love, gave her mum the most incredible gift – the gift of life.
Pero donated one of her kidneys to her ailing mum 2 years ago.
According to medical reports, the complications that come with kidney transplant is so grave that people naturally decline being a donor even to their loved ones.
Sometimes, there's no match and other times, they are incapable of donating for health reasons. Pero was God-sent to her mother when she was on the sick bed seeking a new kidney to continue living her years on earth.
READ ALSO: 2face And 'Babymama' Pero Adeniyi Celebrate Daughter Ehis' 10th Birthday with Lovely Party
As a selfless daughter, she offered to be her mother's helper. Two years later, they are both living healthy and have every cause to celebrate.
The proud daughter took to her Facebook page to celebrate two years of being a living donor. She shared throwback photos of them recuperating at the hospital and captioned it with:
READ ALSO: See Annie & Tuface's Reaction to Viral Kissing Photo With Baby Mama, Pero Adeniyi
"2 years, 2 surgeries, kidneystrong living on one! Thank you Lord! The Ultimate gift… the gift of life. All I can say is thank you Lord.

#PROUDLIVINGDONOR#THEBIGASK#THEBIGGIVE#SHAREYOURSPARE#THEGIFTOFLIFE."
READ ALSO: 2face Idibia Says Annie & Baby Mama Pero are 'Best of Friends'
Pictures below…
Wow! Her mom gave her life and she definitely returned the love. This is awesome! Well done Pero!
Picture credit: Facebook