The Nigerian Police Zonal Public Relations Officer, Dolapo Badmus Has An Advise For Young Women Who Want to Stay Alive
The spate of killings has prompted the Nigerian Police Zonal Public Relations Officer, Dolapo Badmus to give a piece of advice to young women about the kind of relationships they ought to look out for.
Worrisome, alarming, grievous, shocking, unbelievable, appalling are few of the adjectives that can narrowly explain the spate of killings that is being witnessed amongst supposed 'lovers' in recent times.
While some of these killings have been identified as 'ritual' killings, it is expedient to stress it that terminating human lives by another human being must be frowned at and must be adequately punished.
It is also worrisome that people who profess lovingly to each other, "You take my breath away" turn around to truly take the breathe away albeit violently.
One then begins to wonder if they literally meant what they professed to each other…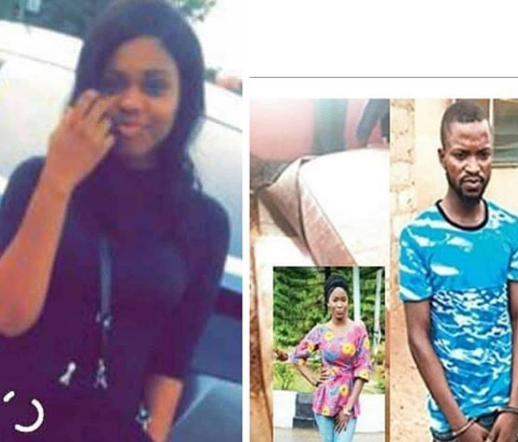 Posting the photos above on her Instagram page, Badmus writes;
"SECURITY WARNING TO YOUNG LADIES OUT THERE: To you our dear ladies out there especially the younger ones, kindly be informed that associating and dating this so called "YAHOO BOYS" is the fastest way to lose your lives.

You have all heard about several incidents involving young girls being killed for ritual purposes just for these boys to continue enriching themselves.

Please note that the phone he bought for you, the clothes or car ???? he spends that much to gift you or any other thing he gifts you that might have your life used as exchange. YAHOO BOYS from all indications now use blood to sustain or enrich their ill gotten wealth.

My sincere advice to you all is to Pitch your tent with that hardworking young man that won't amass wealth through illegal means, together you can build an enviable future.

Remember your lives are precious, don't lay it down on a platter of peanut???? it is harrowing investigating waste of lives by this so called G guys! I sincerely sympathize ???? with those families who by one way or the other have lost their daughters through association with the bad boys, may God give you fortitude to bear the loss."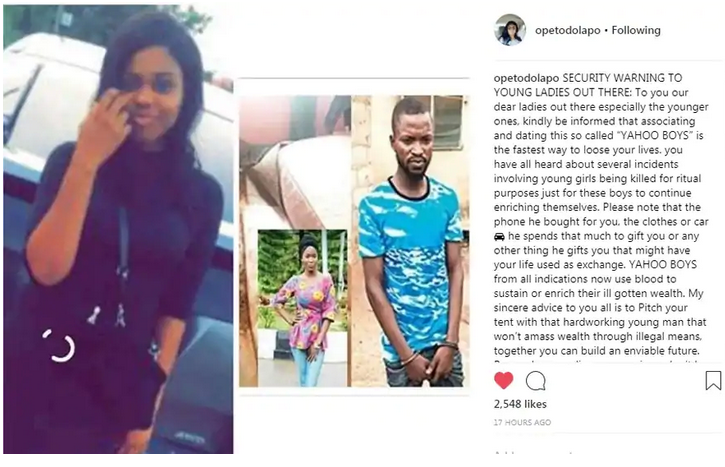 Badmus' admonition is coming few days after the gruesome murder of Khadijat, the final year student of Adekunle Ajasin University, Akungba Akoko and the daughter of Lasisi Oluboyo, one-time commissioner and former deputy governor of Ondo State during the tenure of Olusegun Mimiko, was uncovered.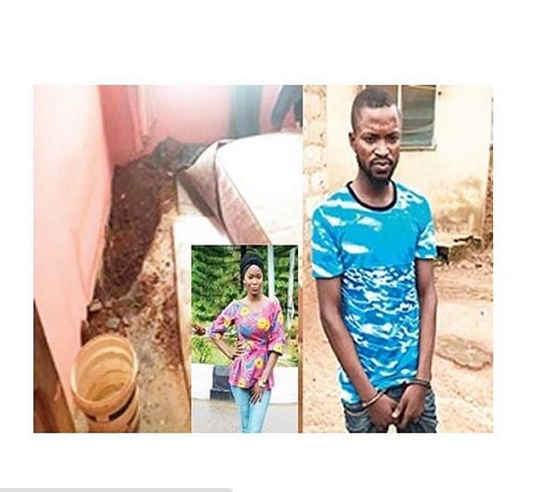 Miss Khadijat Oluboyo, a 20-year-old final year student of Adekunle Ajasin University, Akungba-Akoko was mysteriously murdered at her alleged lover's house at Oke-Aro area of Akure metropolis.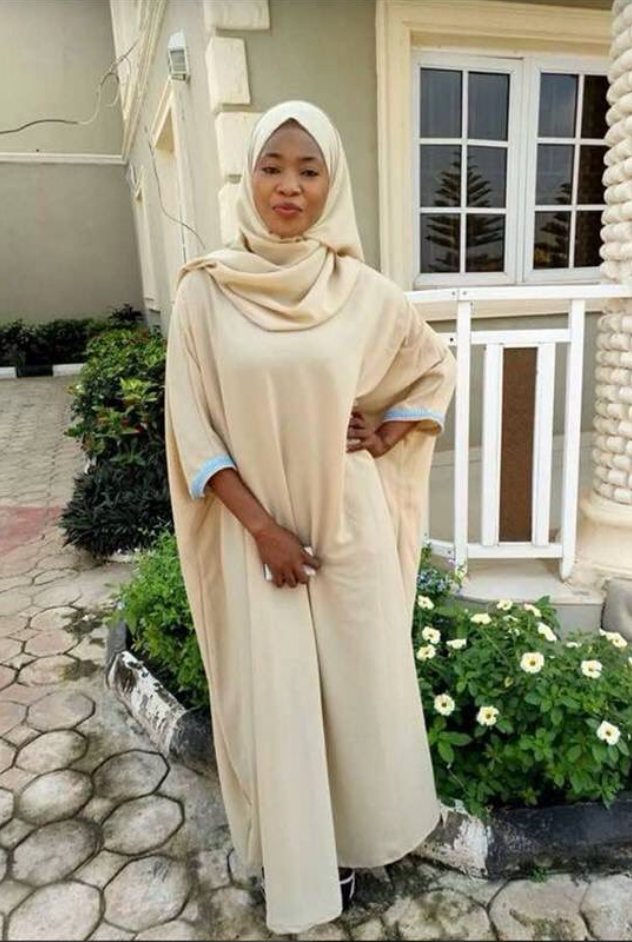 READ ALSO: Leader Of Tomorrow? Video Of Little Boy Who Swore To Become A 'Yahoo Boy' When He Grows Up Goes Viral
This is hoping that young women out there will heed Badmus' motherly advice.