Dakore Egbuson-Akande Opens Up On Her 7-Years Scandal-free Marriage and Her Unusual African Husband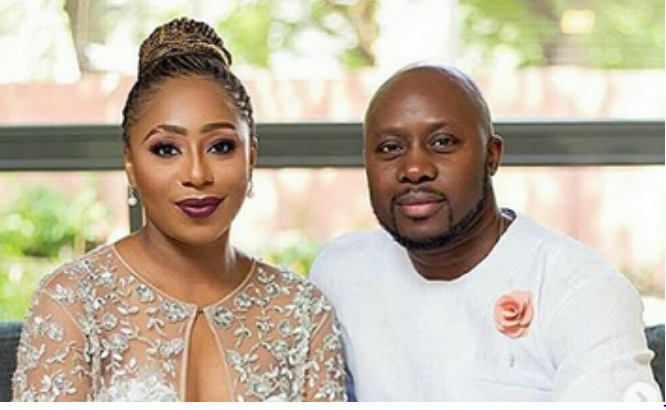 When you mention names of Nollywood actresses whose lives are scandal-free, one actress who occupies a place amongst the few is Dakore Egbuson-Akande.
Dakore is known for living a scandal free life and having one of the most successful marriages that has never been associated with any scandal.

The almost 40-years old beautiful mom-of-2 is married to Olumide Akande, the 1st Son of the Ibadan-born billionaire, Harry Ayoade Akande- 2011 presidential aspirant in Nigeria..

The couple have been together for 11 years out of which they've been married for 7 years.
For a celebrity marriage, one would wonder how they have kept their union intact and scandal-free. Pretty, vibrant and full of wits, Mrs. Akande isn't known to celebrate her wedding anniversaries on social media.
"I just don't want to be putting our stuffs out like that," she told New Telegraph.
Speaking further, she said such occasions are rather kept behind the scene than displayed to the public.
"Marriages nowadays, my mother always say, 'cover your yam and how you're eating it.' Like on his birthday, I just do maybe some posts on Instagram but we like to celebrate anniversaries in-house with the kids. We've been together for 11 years but married for seven years."
READ ALSO: Dakore Egbuson Clears the Air on Rumours She Married for Money
She also remarked that her husband helps with house chores which makes him an unusual African husband.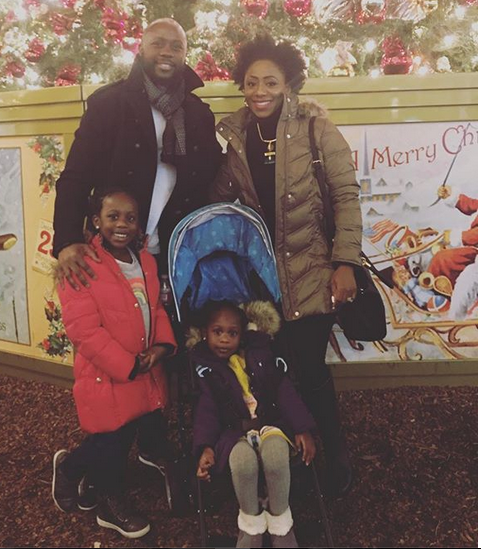 "Yes, he takes care of his kids. He's not your typical African man," she said.
READ ALSO: "It Is Un-African for Men to Do House Chores"- Gospel Singer Funmi Aragbaiye
Does her husband approve of the passionate kiss she had with Richard Mofe-Damijo in the new series, "Castles & Crystals"?
Dakore said, "Since the beginning of my career, I have been selective of the kind of people I work with, and the kind of scripts I accept. It's part of having the spirit of excellence.

My passionate kiss with RMD comes with the job. I try as much as I can to steer away from such romantic roles, but I can't keep steering and find myself totally out. However, my husband and I have an understanding.

At the end of the day, I'm his wife; he is the one I go home to. He is the one I love. He is the father of my kids. RMD and I also have a connection, we have done such movie before. We both understand duty call."
READ ALSO: Who Cooks At Home? These Men Pushing to Change the Narrative of Gender Roles Are a Breath of Fresh Air
On having another baby after her 2 beautiful girls, Dakore said:
"For now, I'm fine with my two kids. It's not easy."
On secrets to her youthful looks
"…I drink green tea every day. It's the best. It cleanses your system and it's an antioxidant. I'm a tea drinker, I love it more than coffee. I do herbal tea sometimes like peppermint for digestion.

I exercise and I do a lot of health stuffs and I take multivitamin supplements. I want to stay young in physique and at heart…I never wanted to look like somebody's mother yet."