Domestic Violence: Nigerian Woman, Damilola Ayeni Finally Opens Up On Why She Killed Her Husband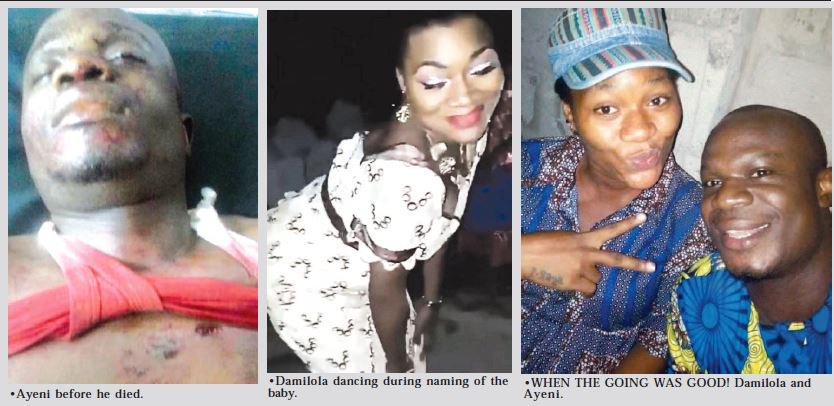 When the kitchen gets too hot, get out of there to either save yourself from getting killed or getting to kill someone! Weeks after she was arrested for stabbing her husband over suspicion of infidelity, 23 year-old Damilola Ayeni has finally opened up on what transpired at their Bamgbose street, Lagos Island home, on the night of August 3, 2018.
Recall that the couple, Olumide, 36, and Damilola, 23, who got married about 2 years ago, and have 2 children, was reported to have had a disagreement in their home on Friday, August 3, 2018; which resulted in the husband getting stabbed in the chest by his wife.
READ ALSO:Police Sergeant, Folake Ogunbodede Stabs Fellow Police Officer Husband, Taiwo, Following A Disagreement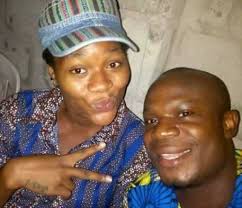 It was gathered that Olumide, who, until his death worked in the pharmacy department of Lagos Island General Hospital, after getting stabbed by Damilola, was rushed to the same hospital where he gave up the ghost.
The deceased's father, Sunday Ayeni, who works in the same hospital as his son- as a security guard recounted that the couple had issues many a time and that, he had advised his son that they should go their separate ways, but people had asked him not to come between them.
Another source who countered what Sunday said, claimed that the deceased was actually the aggressor.
"The deceased called his wife's mobile phone sometime in the evening, but she missed the call. When he came back home around 1am on Saturday, he queried her whereabouts when he called her phone. He accused her of infidelity and charged at her with a knife. She then picked the kitchen knife and stabbed him in self-defence."
READ ALSO:Burial Photos of Mother-of-5 Allegedly Beaten to Death By Her Abusive Husband Highlights the Dangers of Domestic Violence
After many weeks of going back and forth, Damilola has finally opened up about what led to her husband's death.
Confessing on why she killed her husband, Damilola said she did not set out to kill her husband but lost control due to anger. She said that she had not come to terms with what really happened that night and that she wishes it never happened.
She also recalled that their 2 year-old marriage was characterized with crises on suspicions of infidelity and mistrust, which resulted in constant disharmony which eventually led to the death of one of them- the husband's.
READ ALSO:Domestic Violence: How Nigerian Lawyer Fatally Stabbed and Ripped Husband's Stomach
Damilola has been charged before the Ebute Meta Magistrates court and arraigned for murder. The prosecutor, Inspector Mana Dauda, informed the court that it was a case of domestic violence that led to the death of the victim. The Presiding Magistrate, Mrs. A.O Ajibade, did not take Damilola's plea and she denied her bail. The court directed the prosecutor to duplicate the file and send to DPP for advice.
Damilola may be tried at the High Court if the DPP finds her culpable and recommends her for murder trial, and if she is found guilty, she may spend the rest of her life in prison.