Yvonne Jegede Welcomes First Child, Pens A Lovely Letter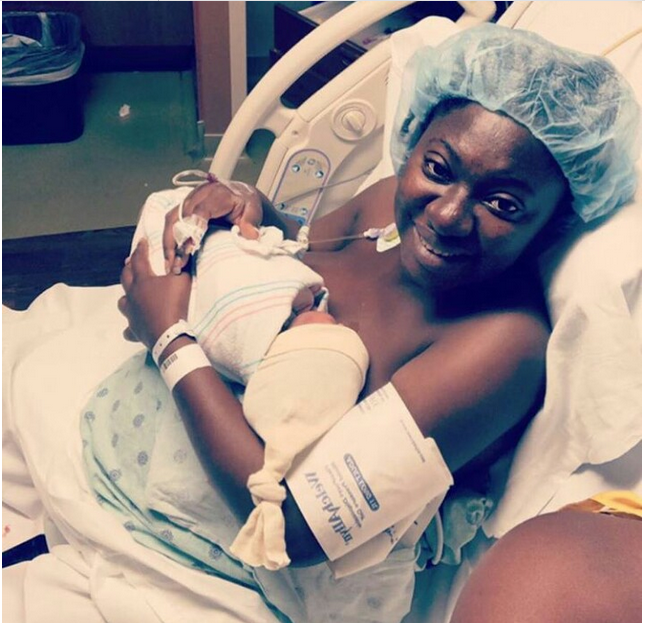 Nigerian Actress, Yvonne Jegede-Fawole, 35, has welcomed her first child 21-months after she got married to her rapper/actor husband son of late veteran actress, Bukky Ajayi, Olakunle 'Abounce' Fawole.
The proud new mom took to her Instagram page to share the good news with photos and she penned a lovely note too; promising to always be there as the child grows up.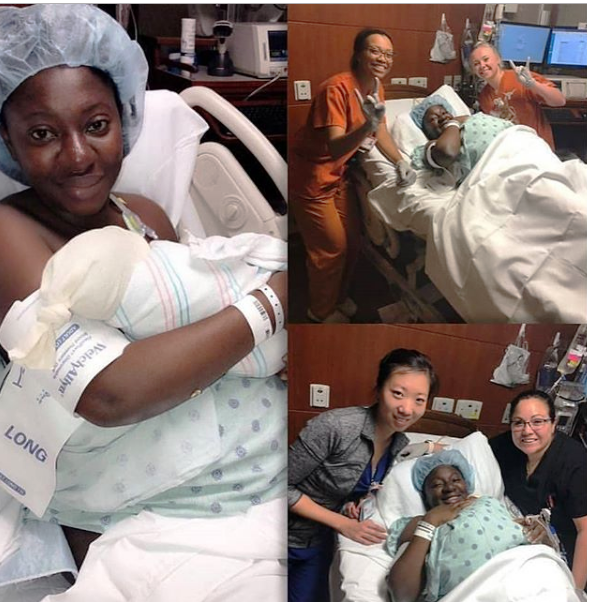 See her post below:
READ ALSO:Yvonne Jegede-Fawole Talks Tough, Airs Her Views On Celebrities And Depression
"Baby X,
When i first laid my eyes on you, heard your cry and felt your heartbeat, i developed an unconditional love. I never knew i could witness an angel on earth, you are so beautiful X. From the moment you were handed to me, i felt something new awakened inside my heart. You have brought me so much joy I cannot explain. I promise to give you everything i have. Hold unto my hand and never let it go, i will cross any ocean before i let you down. I know someday you'll grow into someone who will shine super bright for the world to see because you are a star, don't let anybody tell you otherwise because there's no dream in this world that you cannot achieve.
Thank you for choosing me as a channel to come into this world, it is a privilege I will never take for granted.
With love,
Mamma ????
#MyGreatestAchievementIsHere
#ALetterToMyFirstChild
#MyMostPreciousGift
#TheNewTitleMummy
#GratefulHeart
#Testimony
#Miracle
#Nov1"
READ ALSO:Stunning Yvonne Jegede Pens Motivational Piece to Fans: "Keep moving forward"
https://www.instagram.com/p/BpqEcWrlsUG/
Congratulations to the new parenets, Yvonne & Kunle Fawole.