Bianca Odumegwu-Ojukwu Fondly Remembers Late Husband On What Would Have Been Their 24th Wedding Anniversary | Photos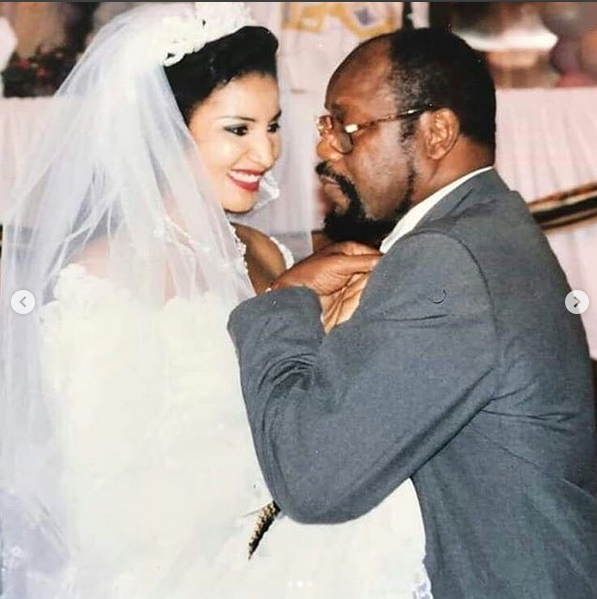 Bianca Odumegwu-Ojukwu, 51, widow of late Biafran leader, Dim Chukwuemeka Odumegwu Ojukwu has taken to social media to share exceptional photos from their wedding on what should have been their 24th wedding anniversary together.
The mom-of-3 and winner of the Most Beautiful Girl in Nigeria 1988 Pageant, recounts how glorious the day was for them. She painted a step by step picture of the day and ended it by appreciating her husband posthumously.
See her post below:
READ ALSO: Omoni Oboli And Husband, Nnamdi Celebrate 18-Years Wedding Anniversary With Sweet Words| Photos
"ONCE UPON A TIME….MY WEDDING ANNIVERSARY
And it was indeed my fairytale. That's me in the celestial white wedding dress carrying a bouquet made up of 24 of the most beautiful red roses I have ever seen. They were specially flown in from Jos that morning….12th November 1994."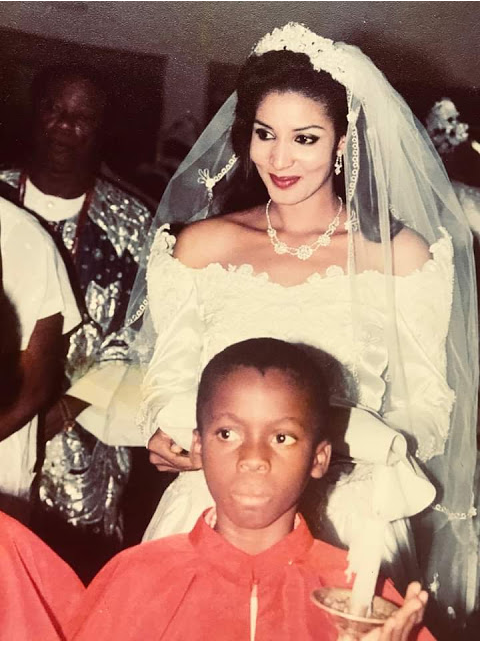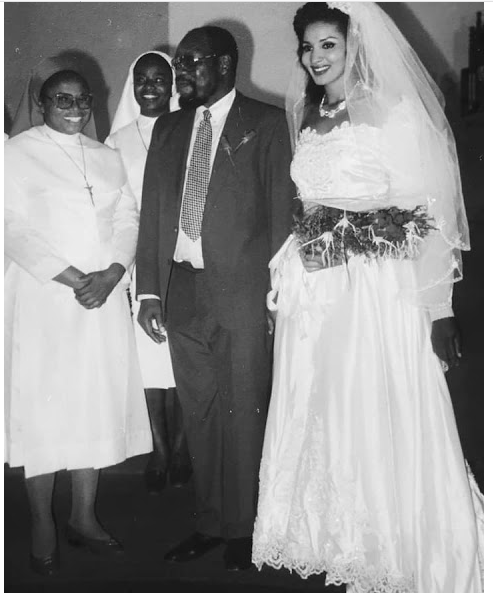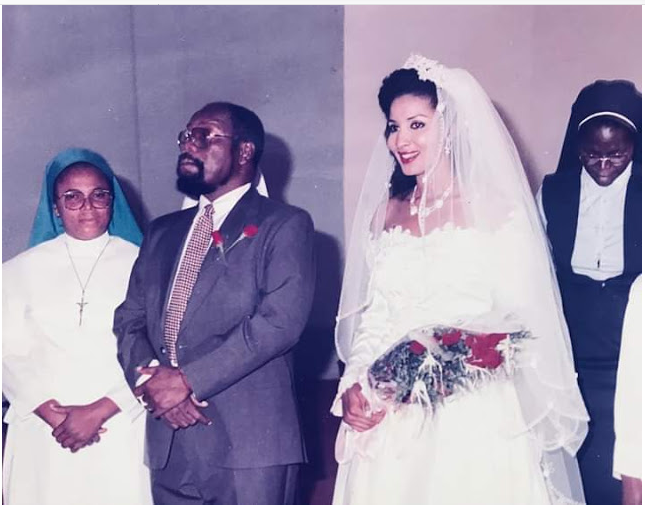 READ ALSO: Barack And Michelle Obama Celebrates 26-Years Wedding Anniversary With These Beautiful Words
"Today would have been our 24th wedding anniversary, though we had been together since 1989. It was marriage which occurred and survived against all odds.
The wedding ceremony was nothing short of superlative and took place at Our Lady Queen Of Nigeria Catholic Church Abuja while the wedding reception, the very first ever to be held at the Hilton, Abuja was a compendium of who is who, and was a memorable extravaganza."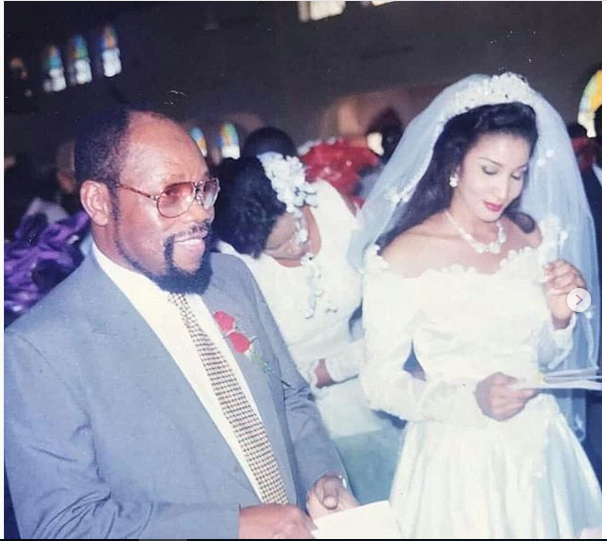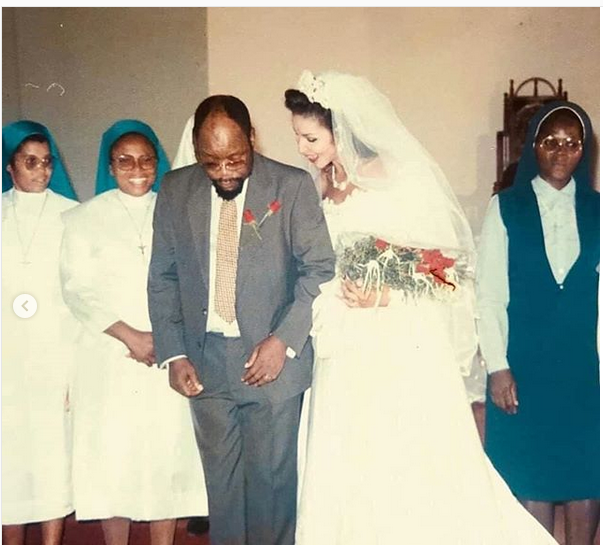 READ ALSO: Mike & Gloria Bamiloye Celebrates 30th Wedding Anniversary In A Glorious Way| Photos & Video
"The pre Wedding Party took place at the exotic Jabi Lake resort and had Afro juju sensation Sir Shina Peters on the bandstand…we jammed all night! So many years ago, and it feels just like yesterday… "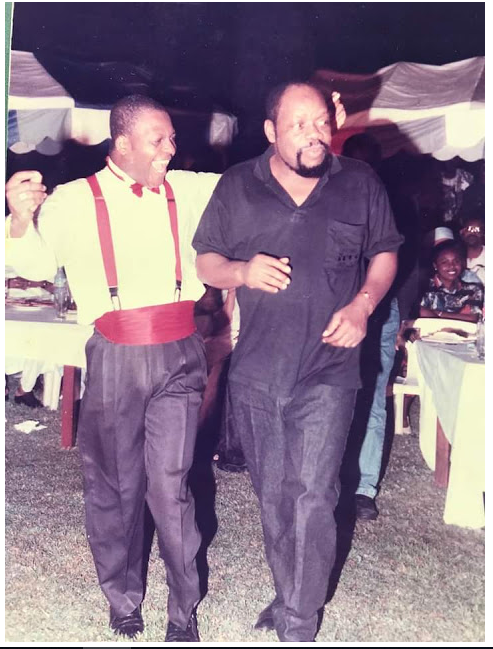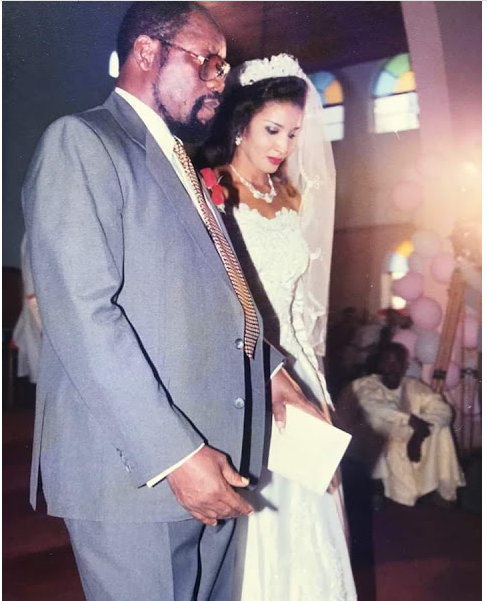 "On this special day, though you are not here to remember with me, Dim Oma, Dim Chukwuemeka Odumegwu Ojukwu, I want to say THANK YOU… THANK YOU, my dearest, for 21 years of immeasurable happiness; THANK YOU, Nnam Ukwu , for the priceless privilege of being your spouse, your Queen, and most of all,
THANK YOU, for being such a great father to our wonderful children. Till we meet to part no more, May God continue to shower you with peace and joy in His paradise where All is perfect.
Happy Anniversary, My Dearest…" #biancaojukwu #odumegwuojukwu #wedding #Abuja #reminiscing #love #posthumous #biafra #biafrawarlord #anambra #nnewi #shinapeters #bouquetofflowers #jos #redroses #sweetlove"
READ ALSO: Nigerian Couple Celebrate 30th Wedding Anniversary in The Most Amazing Way (Photos)