Woman Who Thought She Was Pregnant Was In For A Big Surprise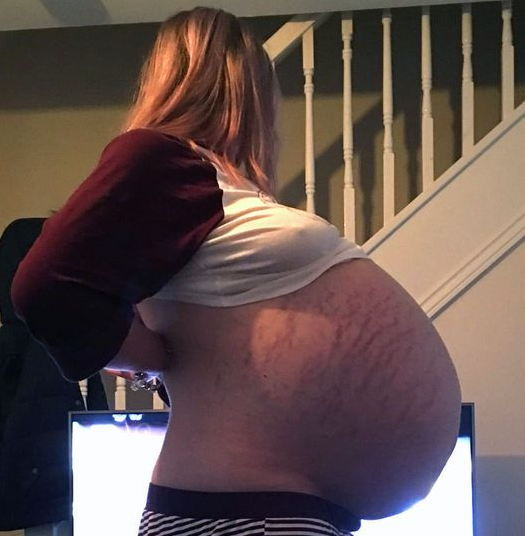 Doctors thought Keely Favell was pregnant with multiple babies but several pregnancy tests came out negative, leaving her doctors confused.
The woman's protruding tummy caused her go to make repeated visits to her doctor after pregnancy tests confirmed she was without child.
READ ALSO: How A Nigerian Doctor Went The Extra Mile To Cater For A Set Of Twins After Their Mom Died 4 Days After Birth
Favell had assumed she was just piling on weight, but her bump kept growing bigger and she had to endure embarrassing queries about baby due dates.
After more pregnancy tests came back negative her GP who was still convinced a baby was the only explanation, referred her for an ultrasound scan. It was then that her enormous bump was revealed to be an ovarian cyst weighing more than four stone, the same weight as seven newborn babies.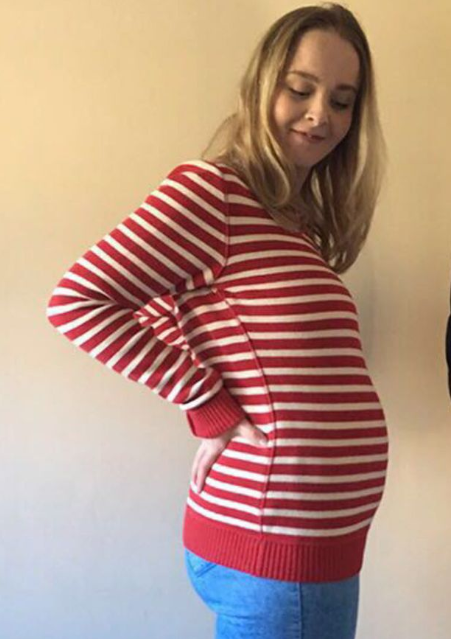 Keely, 28, had a five-hour operation to remove the growth – which she nicknamed Mr Whippy – and shed a third of her body weight.
READ ALSO: Eye-Opening: Fertility Expert, Dr. Okewale Talks About Factors That Delay Conception And Remedies
"I lost sight of how difficult even simple things like driving a car or walking up the stairs had become.

Losing my lump gave me my life back,

"I've always been chunky but over a couple of years I gradually got this tummy"
she says.
READ ALSO: A 23-Year Old Young Mom, Olivyah Bowen Gets Real On Emotions Of Unplanned Pregnancy And It Is Raw
Keely went on to say:
"I didn't understand why until I came round and everyone was treating me like a minor celebrity. They explained how big this cyst was and showed me pictures – I couldn't believe I'd been walking around carrying this medical alien.

It looked like a massive pile of ice cream so I called it Mr Whippy!"