Single Mums Share Horror Of Domestic Abuse In Response To Comments On Tonto Dikeh's Instagram Post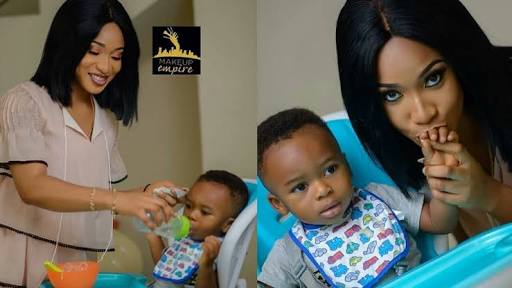 In this part of the world, it seems as though, the only 'acceptable' condition for which a woman may cease to exist in an abusive relationship or marriage is, if she pays the ultimate price with her life and succumbs to the cold hands of death from injuries caused by an abusive spouse, otherwise, she is deemed 'irresponsible'.
READ ALSO: Dear MIMsters: I Would Have No One Else to Blame Other Than Myself If I Lose This Good Man
Women who had reasons to leave abusive relationships and become single mothers have taken to  Tonto Dikeh's Instagram account to bring awareness on the many travails that cause women to reluctantly settle for single parenting, after two men took to the actress's comment section to give unsolicited advice.
One of the men @tobi_nextlevel said;
"I know my comment may sound negative vibe to you, but all African women need a man in their life. Is not our thing in black race to leave a life of single parent"
READ ALSO: Nigerian Single Woman Calls Society's Bluff As She Turns 30
Another less apologetic follower, @Curtis_90 on the actress's Instagram account had even more stern words, he said;
"Pride will not take you anywhere woman without a man is not responsible" 
It all began after Tonto Dikeh shared a lovely new photo of herself. A male follower replied by saying a prayer that the  actress will get back with her ex-husband Olakunle Churchill, a prayer that Tonto rejected. Her rejection of the prayer led then led to various reactions under the post.
But a number of women who have lived through the experience of domestic abuse in the hands of their exes did not agree with the male commenters and they replied, explaining to the posters why their reasoning is flawed.
READ ALSO: Mike & Gloria Bamiloye Celebrates 30th Wedding Anniversary In A Glorious Way| Photos & Video
If it doesn't matter how life-sapping and toxic a marriage may be for a woman, it is fair to conclude that her quality of life is not a slight consideration overall, this culture of  pressure and expectations from the woman is why many women walk into death traps in marriage's name, it is the same reason why domestic violence is such a conspicuous aspect of marriages in this part.
See screenshots of the exchanges below: