How Dorathy Ole Ogoloma Was Allegedly Beaten To Death By Her Husband 2 Weeks After Childbirth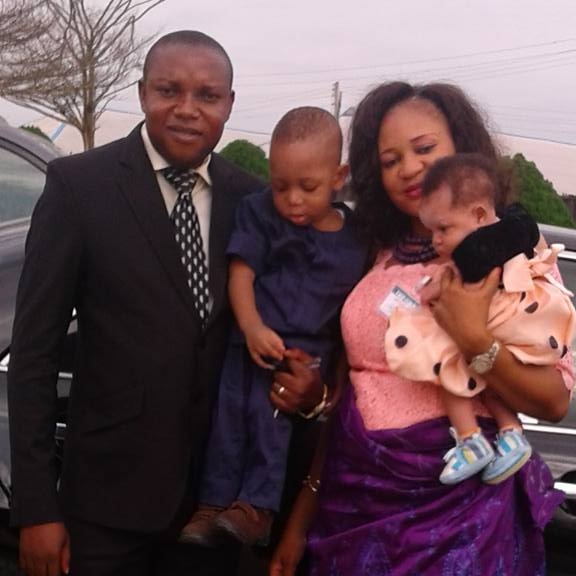 Domestic violence is not justifiable under any circumstances, but this is really sad owing to the fact that this woman, Dorathy Ole Ogoloma reportedly had a baby 2-weeks ago.
According to reports on Facebook by Dorathy's aunt, sisters, and friends, her husband, Jonathan, a lecturer at the College of Health, Rivers state; allegedly beat her in the presence of her mother and made to take her to the hospital but she did not survive; it happened just 2 weeks after she welcomed another child with him.
Below are the different accounts as relayed by late Dorathy's relatives:
READ ALSO: "Domestic Violence Is Not A Result Of Provocation"- Survivor, Mercy Makinde Opens Up

"My niece with a two weeks old baby was beaten to death by her husband the man is oh the run his from etche and also a witness. Good bye my soft spoken sis rest in peace."
"My own sister, My very best friend, my gist mate. So our discussion yesterday was a good bye. Hey! My heart is very heavy o. How i wish tears can just bring you back for us especially for your 2 weeks old baby.
READ ALSO: Rapper, Jasmine Remi-Ilori Speaks About Her Domestic Violence Experience & Why People Should Speak Up

"Women should learn to speak up oh.. Men cannot continue to send us to our early graves.. Biko we should not be blinded by love or consider the kids.. You can still take care of your kids outside marriage… So sad because I know this beautiful woman and she was always soft spoken.. May your soul rest in peace… And for the stupid haggard looking old wife beater you shall know no Peace.. You will continue to run until you die miserably.."
READ ALSO: Burial Photos of Mother-of-5 Allegedly Beaten to Death By Her Abusive Husband Highlights the Dangers of Domestic Violence

The late mom-of-3, who announced the arrival of her 3rd child just two weeks ago, had left many sad and asking questions following the news of her death, with many making comments on how she had subtly cried out for help through her  past posts on Facebook.
May Dorathy's soul rest in peace.