Mum-Of-One Khloe Kardashian Throws In The Towel, Says She Has To Move On With Her Life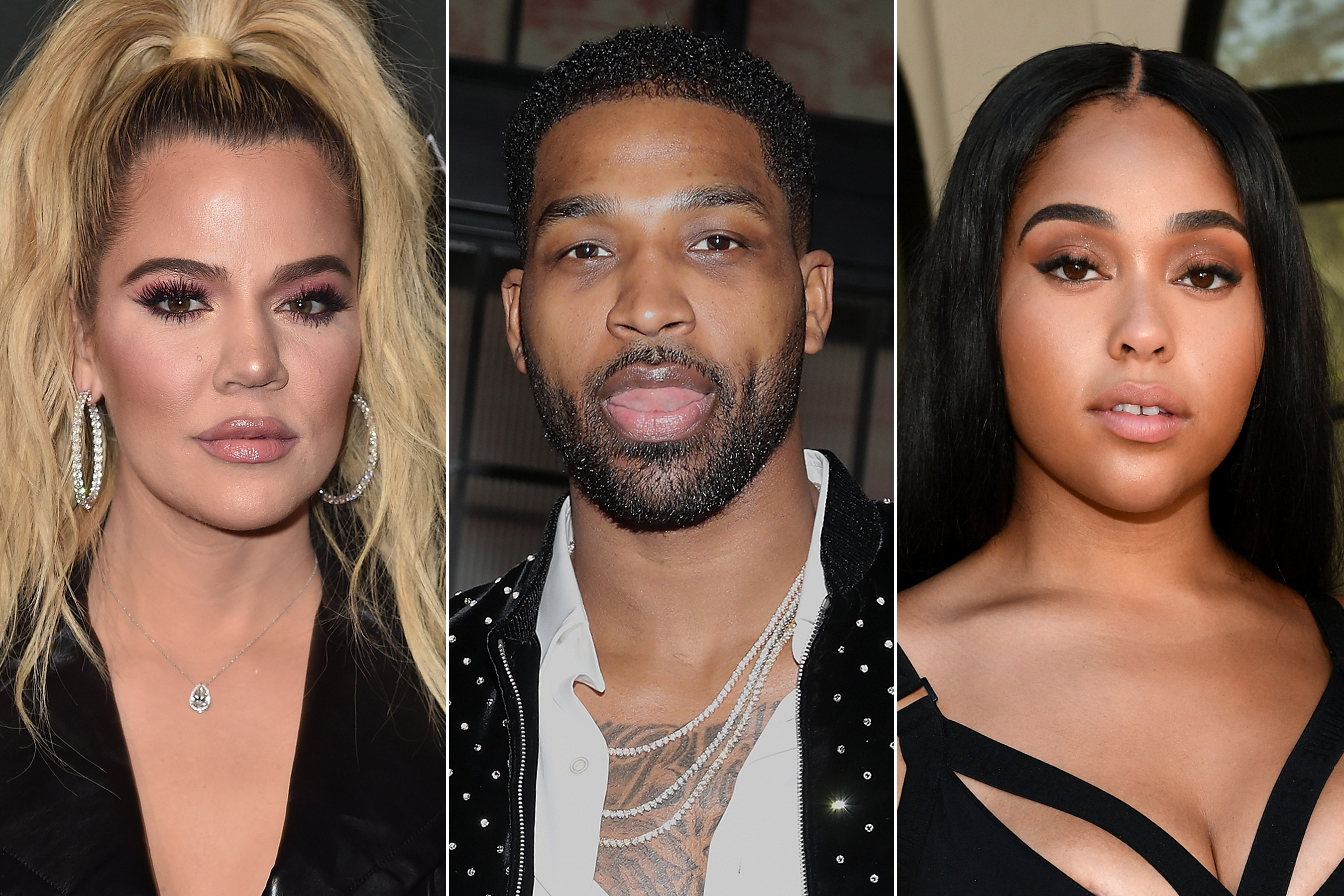 A turbulent relationship can ruin many things including a woman's composure and 34-year-old reality TV star and mum-of-one, Khloe Kardashian got badly hit by a roller coaster of emotions after it became clear to her that her relationship with the father of her child, Tristan Thompson was no more than a mirage.
Khloe did not see social media outrage and backlash coming when she let her whirlwind romance with her serial cheat boyfriend and baby-daddy affect her judgment, and blamed her little sister's bestfriend, Jordyn Woods of the break up of her 'family' in a tweet.
By family, Khloe who is the youngest of the three Kardashian sisters was referring to the trio of herself, her philandering boyfriend, Tristan, and their daughter, True.
READ ALSO: "I'm Not A Homewrecker"-Jordyn Woods Tells Her Side On "Affair" With Khloe Kardashian's Baby-Daddy
She took to Twitter knowing how much social media influence she and her family had, and alongside her allies put 21-year-old Jordyn on full blast, but it backfired.
Khloe's move blew up in her face when the 21-year-old went on Jada Pinkett's Red Table talk show to share her side.
The narrative changed quickly and social media users came clawing at the distraught mother-of-one for trying to pin the failure of Tristan on a 21-year-old because he kissed her on the mouth, when all along, their relationship had been a disrespectful lie as he had cheated on her every chance he got, plus he was an expectant father with his ex-girlfriend Jordan, when Khloe hooked up with him and also got pregnant.
While Jordyn was on the Red Table talk show, Khloe had tweeted the words below;
"Why are you lying @jordynwoods ??

If you're going to try and save yourself by going public,

INSTEAD OF CALLING ME PRIVATELY TO APOLOGIZE FIRST,

at least be HONEST about your story.

BTW, You ARE the reason my family broke up!".
But what greeted her in response was like a tsunami wave with social media users analysing the situation afresh and warning her that they will not let she or her family's drama consume another black woman.
READ ALSO: Relieved It's Out: New Dad, Tristan Thompson on Cheating on Khloe Kardashian
She underestimated how much people were against her trying to blame Jordyn and tweeted again that she would rather blame her kid sister's best friend than the father of her child even though he was no less guilty.
She wrote;
"Tristan is equally to blame but Tristan is the father of my child.

Regardless of what he does to me I won't do that to my daughter.

He has been addressing this situation PRIVATELY.

If Tristan were to lie publicly about what conspired,

then yes I would address him publicly as well"
It was another wrong move because by now, hundreds of thousands had had enough and started a viral hashtag #TeamJordyn and they dragged the already fraught mum through the throes of painful discourses in the most hellish manner.
Khloe returned to her Twitter handle one day later, obviously distraught, announcing that she was done fighting and took back her words about Jordyn breaking up her family. She actually named Tristan as been the one to blame for all the humiliation she suffered because of  his constant cheating.
Read her full thread below:
"This has been an awful week & I know everyone is sick of hearing about it all (as am I).

I'm a rollercoaster of emotions & have said things I shouldn't have.

Honestly, Tristan cheating on me & humiliating me, wasn't such a shock as the first time.

What's been harder & more painful is being hurt by someone so close to me.

Someone whom I love & treat like a little sister.

But Jordyn is not to be blamed for the breakup of my family.

This was Tristan's fault.

I have to move on with my life & count my blessings, my family, my health, & my beautiful baby True."