American Actress, Jana Kramer Claps Back At Social Media Mommy Shamers Who Judged Her Parenting Skills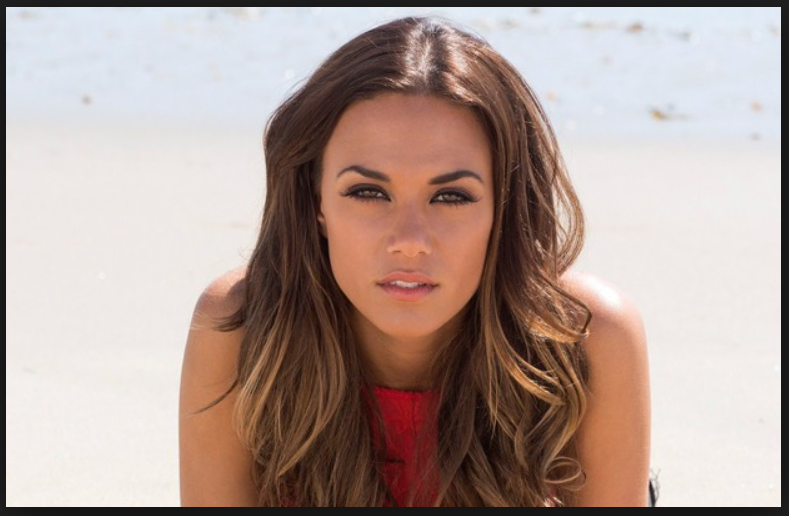 https://www.instagram.com/p/Bujx2sigNYz/
American actress and country music singer, Jana Rae Kramer, 35, has had enough with the parenting 'advice' from social media users, and she has asked for it to stop!
Over the weekend, the mom-of-2 took to Instagram Story to post a video of her 3-year-old daughter, Jolie having a temper tantrum at the dinner table. After sharing the video, Jana received some critical comments on her Instagram page to which she has given a well deserving clap back.
Reacting to the comments of the mommy shamers, Kramer wrote:
READ ALSO: New Mom Julia Stiles Hits Back at Mommy Shamers Criticizing Her Maternal Skills
"I know I shouldn't respond to comments, especially comments like that, but it just drives me crazy that people feel the need to comment on my pictures. And then it makes me upset because I'm like, I want to be able to post a temper tantrum of Jolie's just to keep it real for the other moms out there. You're not alone. But yet I have people trolling my page saying, 'Well, she's doing that because of this… Like, just stop! You don't know, you don't live in this house, you don't know what's going on. Please don't tell me why my child's acting that way. Thanks."
READ ALSO: After Intense Cyber Attacks On Her Parenting and Marriage Following the Release of Racy Video, Tiwa Savage Gives Epic Clap Back At Trolls
As if the trolls hadn't had enough of mommy shaming Kramer, they 'pounced' on her in her next post and it became rowdy.
Still on her Instagram page, Kramer, who is also mom to 3-months old Jace, with her former NFL player husband, Mike Caussin, shared a photo of Jolie and wrote: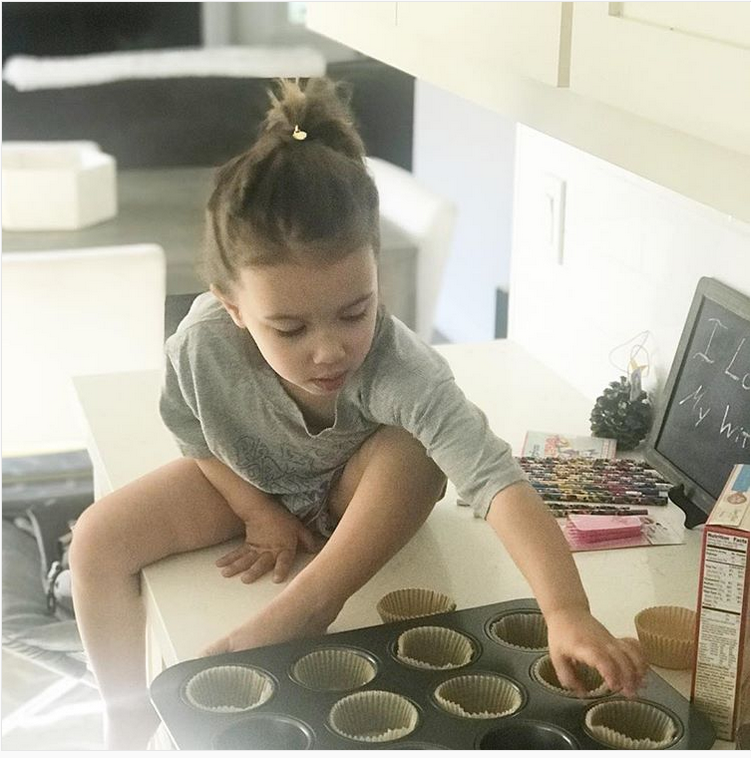 "I remember cooking in the kitchen with my momma, and now this beautiful girl calls me momma. #blessed …. but also how much you want to bet she will be throwing a threenager temper tantrum at any moment and I'll have forgot how sweet this moment was?!?! #momlife"
And boom, they went all out for her.
See some of their reactions below:
READ ALSO: "I don't shield my kids" – Playboy Model Kendra Wilkinson Talks About Her Parenting Style

"Well, she is 3 and can barely talk….and is a brat. Maybe she needs her butt spanked or more discipline. She seems like she's a real brat. Be the mother and beat her butt."
And the ones who hailed her for being real:
"I just read the article about the mommy shamers and want you to know as a mom of 3~ 29, 25 & 24 dont listen to the hate. ALL kids throw tantrums & doesnt reflect you. FYI the teen years are worse than toddler tantrums????In fact the MORE they do is is usually a good indicator of a great momma & will foster a well adjusted, happy, fulfilled, kind & wonderful child. So keep it up! Next time maybe join in with her, it will sure get her attention lol I will never forget one of my youngests most memorable meltdown was at 2 1/2 -3yrs old when I went to peel his banana & it broke????He cried & cried "You brokkkeee my nannnaaa! Tried to put it back together, ummm he reminded me it didnt help lol He was SO sad. Surprised he didnt need therapy lol But guess what?! Hes a well adjusted happy amazing child despite his mommy breaking his banana lol ????????????????????????"

 

 
How can you get comfortable shaming another mom on how she chooses to raise her kids?