The Village Where Childbirth Is Considered A Taboo Unveiled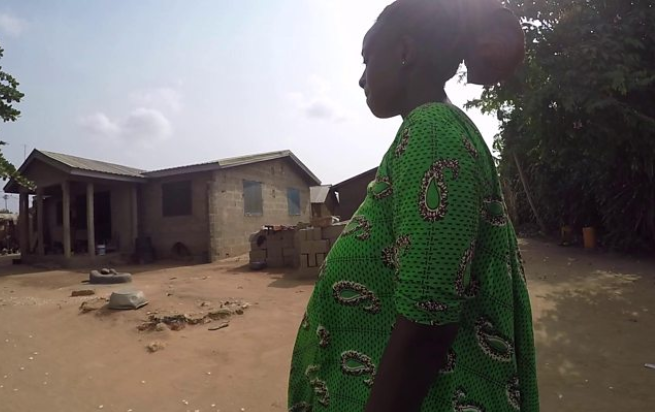 One of the mysteries of life is how there's always something new to discover, so much we never knew existed, even in this present ageAfter a visit to the village of Mamfe Dove, Ghana, BBC News Africa has unveiled a place where childbirth, rearing of animals as well as burying of the dead, is banned.
Yes, women are not allowed to give birth in the village of Mamfe because it is believed that it will offend their gods.
What happens is that when a woman is pregnant, she is allowed to stay in the village till her delivery gets closer and when she is in labor, she is rushed out of the village and allowed to return only after the child is delivered.
Some expectant mothers end up making last-minute journeys in excruciating pain to avoid breaking the tradition. But some women are starting to challenge the practice and demand they be allowed to stay to have their babies.
READ ALSO: Shocking Discovery: Health Worker Reveals Abuja Village Where Newborn Twins Are Hanged to Death
A pregnant mother of three, Hannah Kosinah who spoke to BBC says she really suffered having her first child as she couldn't get a car on time to take her to another village to birth her baby. She said;
"I want to appeal to the village elders to abolish this practice so we can have our babies here. While other villages in the region have abolished the practice, it seems the leaders of Mamfe Dove are not ready to do so."
A village elder identified as Kwame Gbenua who also spoke to BBC said;
"When our forefathers came to this land, there was a voice in heaven that said 'if you want to stay on this land, it is holy ground and there are rules'. The rules of the land are that no one should give birth here, no one should rear animals and no one should be buried here."
Watch the documentary below:
Video credit: Sulley Lansah and Thomas Naadi