Pure Joy As UNIZIK VC & Wife Welcome Quadruplets After Years Of Waiting (PHOTOS)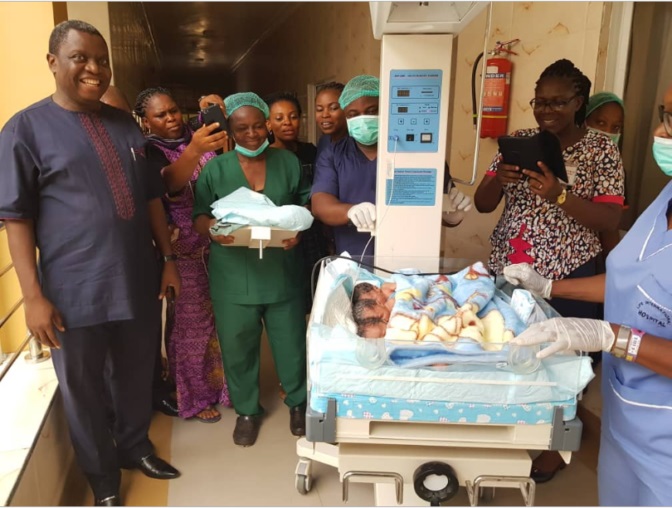 If you have been in the shoes of these new parents, you will understand the pure joy they are experiencing right now.
The Deputy Vice Chancellor of Nnamdi Azikiwe University (UNIZIK), Anambra state, Professor Charles Okechukwu Esimone and his wife have just welcomed a set of quadruplets after 4 years of waiting.
According to online reports, Professor Esimone of Biopharmaceutics and Pharmaceutical Microbiology and his wife had their first son in 2015, after 12 years of waiting. The couple were over the moon following the miraculous delivery at that time.
How were they to know that it would take another four long years before they would have another child -and quadruplets (two boys and two girls) at that.
The Deeper Life campus pastor and his wife welcomed their four adorable babies on Tuesday, March 26th.
READ ALSO: Nigerian Woman Called 'Barren' Tells Her Story After Welcoming Quadruplets | See Photos & Videos
Congratulations to the Esimone family once again!