Twitter User, Tola Brown, Lands in A Hospital After Suffering A Shocking Betrayal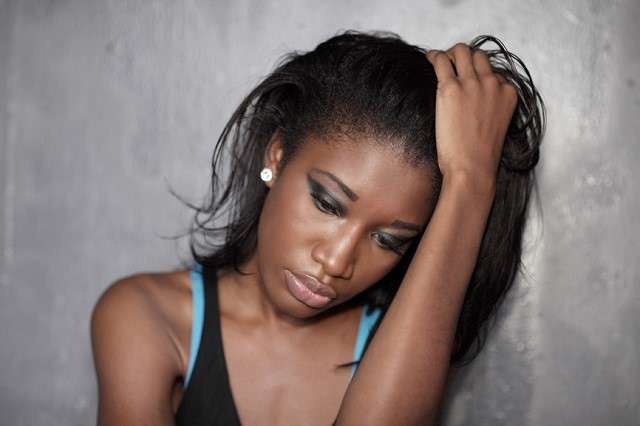 A Nigerian Twitter user Tola Brown has found herself in a hospital bed after she suffered a shocking betrayal. The lady @TolaBrown says she is having a hard time wrapping her head around how the man she loved and committed to callously lied to and betrayed her without her sensing any pointers.
READ ALSO: Twitter Users Share Heartbreaking Relationships Stories, Opine Betrayals Not Gender-Based
According to the heartbroken woman's account, the unnamed man-her boyfriend, told her two weeks ago that he was travelling for his friend's wedding and she did not hear from him since then and had been worried sick.
Not stating exactly how she found out, the distraught woman revealed that she just found out her boyfriend is actually getting married today. She says she is unable to contain herself as she trusted him too much. According to her, she had been celibate for a couple of years until she decided to break her celibacy because she truly believed he was the one.
She further said she made many other sacrifices and his betrayal has only revealed to her that compromise in relationships is a lie.
Read part of her thread below:
This Man said he's traveling for his friend's wedding – 2weeks now nothing from him … Guess who's getting married today ?  Yes! You guessed right… – I'm not crying dears

I honestly cant contain myself …. I can't comprehend how to feel or what to feel … I'm i still supposed to confront him ? My head spinning baje baje

See me in Lagos worrying like werey not knowing Laye mii is in Akure tryna get married … Mo o le hold ara miii mo … Ori mi ti fa la si meji !!!
READ ALSO: Man In Adeola Adereti's Heartbreaking Story, Tunde Adegoke, Tells His Side Of The Story
The heartbroken lady tweeted some more lamenting her plight, but later posted a short video of herself receiving drip at a hospital.
See full thread of her post below:
Update!!!

Ire o ??????? pic.twitter.com/CZYcYqTkTr

— TolaBrown Luxury (@TolaBrown) April 6, 2019