Bipolar Disorder: Kim Kardashian Gets Candid About Husband, Kanye West's Mental Illness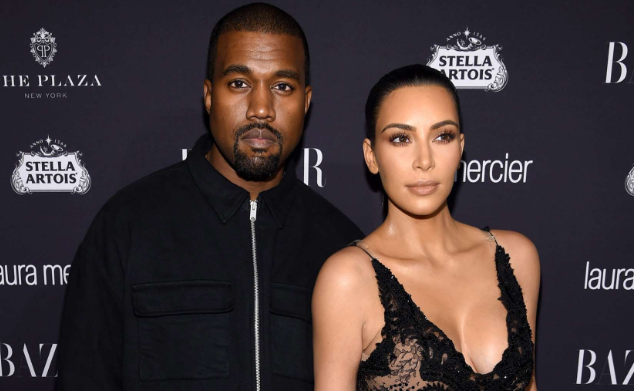 Mum-of-three and fashion mogul, Kim Kardashian has spoken out about the troubles her husband, Kanye West has with bipolar disorder (a brain disorder that causes unusual shifts in mood, energy, activity levels, and inability to carry out day-to-day tasks).
The Keeping Up With The Kardashians star also talked about how they deal with Kanye's 'episodes' and that the medication 'changes who he is'.
The A-list rapper, 41, has had a rollercoaster ride with his struggle with the disorder. He was hospitalised following a 'psychiatric emergency' in November 2016 and with the release of his album Ye, he confirmed his diagnosis with a message on the cover "I Hate Being Bipolar. It's Awesome".
"That's my bipolar shit, n—a what / That's my superpower, n—a ain't no disability," he raps in the song "Yikes." "I'm a superhero! I'm a superhero!"
While Kim has remained mostly quiet about her husband's health, the reality star is speaking out in a new interview with Vogue and reiterating her support.
Kim also admitted that Kanye has accepted his disorder diagnosis and he is in a pretty good place with it now. The businesswoman shared with the publication:
"I think we're in a pretty good place with it now. It is an emotional process, for sure. Right now everything is really calm. But we can definitely feel episodes coming, and we know how to handle them.

For him, being on medication is not really an option, because it just changes who he is. Traveling a lot does set it off, so he doesn't travel as much as he used to. But honestly, I never want to speak for him, because I am not in his mind."
READ ALSO: Mom, Mariah Carey Opens up on Her Battle With Bipolar Disorder
Speaking about Bipolar during a radio interview with Big Boy, Kanye said "it's not a disability, it's a superpower," after revealing that he wasn't diagnosed until he was 39.
READ ALSO: Kim Kardashian Admits She Suffers from Body Dysmorphia and Insecurities
Kim said that he didn't accept this at the time and tried to pin it on 'sleep deprivation' but now he is facing up to the disorder, but they have found treating it with medication hasn't worked.
Kim also spoke about how she deals with Kanye's occasional outbursts, which have sometimes coincided with a bipolar episode. Kim further explained that there have been some hurtful things said on the internet when peopl don't know the whole story. She explained:
"I think some of the hurtful things that I read online …What is she doing? She's not stopping him…Like it's my fault if he does or says something that they don't agree with? That's my husband. I share every opinion that I have and let him know when I think something's wrong.

Or if it comes to him being in the middle of a bipolar episode, I'll do everything to be supportive and help to calm the situation."
The TV personality has taken on her critics, saying that she doesn't 'stand by and watch him' when Kanye starts ranting but actually challenges his ideology. She added:
"I share every opinion that I have and let him know when I think something's wrong. Or if it comes to him being in the middle of a bipolar episode, I'll do everything to be supportive and help to calm the situation."
Photo credit: VOGUE/ Getty