Pope Francis Reiterates His Stance On Abortion: 'It is never the answer'
Head of the Roman Catholic Church, Pope Francis reiterated the Catholic Church's extreme stance on abortion, saying that the practice could never be condoned, even when the unborn child is seriously sick and likely to die during pregnancy.
Speaking at an anti-abortion conference sponsored by the Vatican, the pope emphasized that the objection to abortion shouldn't be seen as a religious issue but a human one. According to him, abortion is never the answer. In his words, it is like hiring a hit-man to take a life in order to resolve a problem. He asked:
"Is it licit to throw away a life to resolve a problem? Is it licit to hire a hit man to resolve a problem?"
The pope also condemned abortion decisions based on prenatal testing, stating that a human being is never incompatible with life.
This applies to those babies who are destined to die at birth or soon after, he said. He stressed the importance of providing medical care to such babies in the womb and support their parents so they don't feel afraid and isolated.
While one can argue about using medical resources this way, there is value to it for the parents, he said.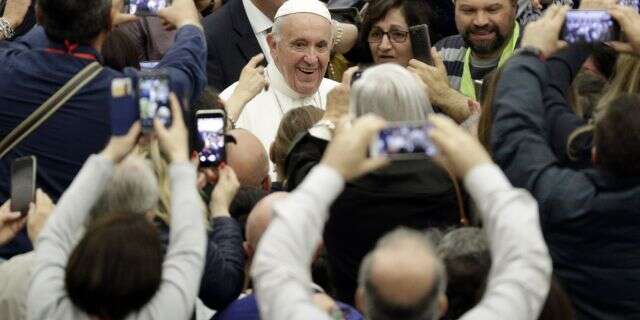 SEE ALSO: "Go ahead and breastfeed without fear in church" – Pope Francis Urges Nursing Mothers
The pope added:
"A prenatal diagnosis, no matter how difficult, should never be seen as a green light for terminating a pregnancy because a human being is never incompatible with life. Fear and hostility toward disability often lead to the choice of abortion, configuring it as a practice of 'prevention'.

But the Church's teaching on this point is clear: human life is sacred and inviolable and the use of prenatal diagnosis for selective purposes must be strongly discouraged because it is the expression of an inhuman eugenics mentality, which removes the possibility for families to accept, embrace and love their weakest children.

Taking care of these children helps parents to grieve and not only think of it as a loss, but as a step on a path taken together."
Despite speaking out strongly against abortion, the pope also has expressed sympathy for women who have had them and made it easier for them to be absolved of the sin of abortion.
His comments also came in the wake of a raging abortion debate in the U.S., where multiple states severely limited or banned abortion after six weeks, prompting outcry by pro-choice advocates.
SEE ALSO: OUTRAGE In Georgia As The Most Extreme Abortion Bill Is Signed Into Law
Credit: AP Photo/Andrew Medichini