Dear MIMsters: Be Mindful Of What You Crave For, Don't Be Fooled By The Pomp and Pageantry | Part 2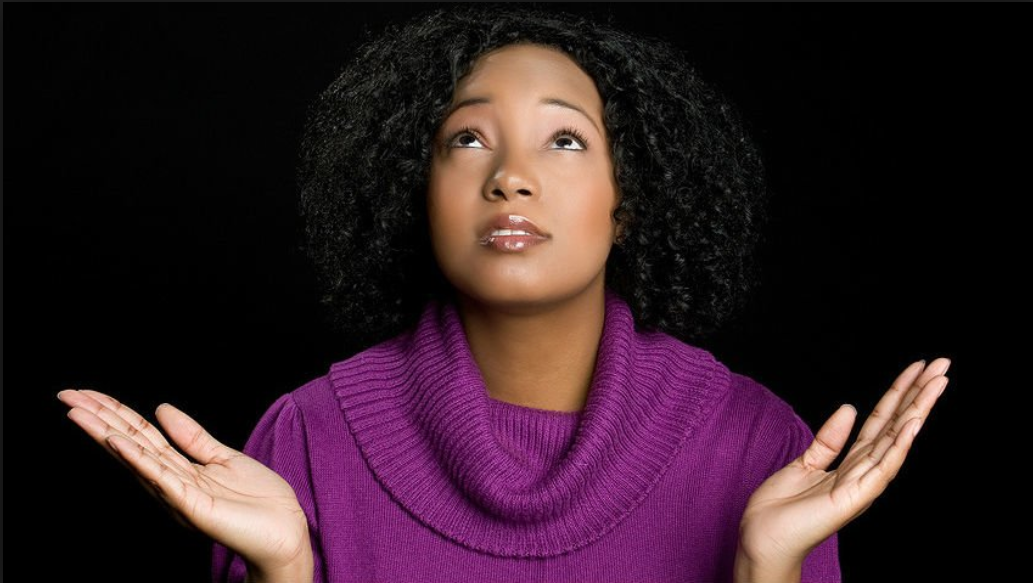 My eldest child took ill a few days after that party and thus the race began. Olumi asked that he should be taken to the government owned hospital but I refused. For the first time in our almost 2 decades of marriage, we had a major fight and he asked his driver to take Damilola to the hospital. Of course, he did not let me go with them. Immediately he left the house, I put a call through to my pastor who asked me to call the pastor in Nigeria. The man joined me at home and together, with the other children, we went to the hospital, and got Damilola discharged. Thankfully, Olumi did not think of keeping the children's passports and since he was out of town, I got our tickets and two days after, we flew back to the states.
READ ALSO: Dear MIMSters: Was My MIL Right To Have Called Me Barren Because I Did This To Hubby?     
It was not an easy battle, my people. My ever-so-busy, no-time-for-pleasure commissioner husband flew to the states two days later threatening fire and brimstone if I did not take Damilola back to Nigeria for him to be taken care of. I signaled to my daughter to send a text to my pastor, informing him about what was happening. In no time, pastor got to our house, and Olumi who hadn't kept in touch with him couldn't help himself. I believe it was God who gave pastor the wisdom with which he addressed the matter. He sided with Olumi that Damilola needed medical attention. Then he asked him why the medical attention must be in Nigeria. Of course, he couldn't defend himself. As pastor was discussing with him, I was praying in tongues under my breath that God would step in. Thankfully, Olumi saw reasons with pastor and agreed that Damilola stayed back in the states. That was the beginning of the end of the troubles. The devil lost big time!
Out of all the commissioners that worked with the governor, Olumi was the only one who was removed before the end of the second term and he was the only one who did not lose anyone while in service.
Amongst them, some lost mothers, some, fathers, siblings, children even wives. I was particularly saddened by the death of one of the wives. That one was particularly close to me and we would always pray together. She was reported to have woken up with a nagging headache and before the end of that day, she was dead. She left behind six children. The oldest of her children was 15-years old while the youngest was 6-months old. I cried uncontrollably asking God why He allowed her death.
READ ALSO: Dear MIMsters: Hubby Did This And I Strongly Objected To It. Am I Wrong?
We are back in the states now. Olumi left office financially worse than he got in. His removal happened suddenly and tried as much as he did to have access to the governor, he was not allowed. Even the first lady became inaccessible to me. We tried to get people to put in words for Olumi within their circle but everyone gave one reason or the other why the governor may have been upset with him. Some promised to put in a word for him with the new governor who would be taking over from the then incumbent. Well, man proposes but God disposes. The ruling party lost grandly to the opposition party so not only was there no way to get Olumi back on board, there was no way he could even be compensated with contracts to alleviate his ordeal. Thanks to God who did not allow me to lose my reasoning like Olumi.
With all the juicy promises of the governor and his wife, we would have relocated the whole family to Nigeria. Also, thank God for our investments in the states. They helped us get back on our feet because the fall was devastating. That was some years back.
Today, all my children are done with college and two of them are married with children. Olumi's eyes are wide open now and he has not stopped apologizing to all of us. He confessed to being remote controlled by the powers that be. He said they told him he wasn't handling his home affairs accordingly. That if he was, there was no way I would have been inciting the children against him. He said that that was what made him fly to the states to take Damilola back when he was sick but that the voice of Pastor got him thinking. Needless to say, that was when he fell out of favour with the governor.
As for me and my house, we will serve the Lord because He is just too faithful to fail.
READ ALSO: Dear MIMSters: This Is Why Our Mom Will Always Come First Even Though We Didn't Grow Up With Her| Part 2

So I tell you, rather than envy political office holders, rather than speak ill of them; pray for them. And if you ever come across anyone who served any government and who left office without losing someone dear and close, then know that you have seen someone who found favour and mercy with God. No one, I repeat, no one can understand what goes down there.