Dear MIMsters: MIL Was In Charge Until I Woke Up From My Slumber And 'Sacked' Her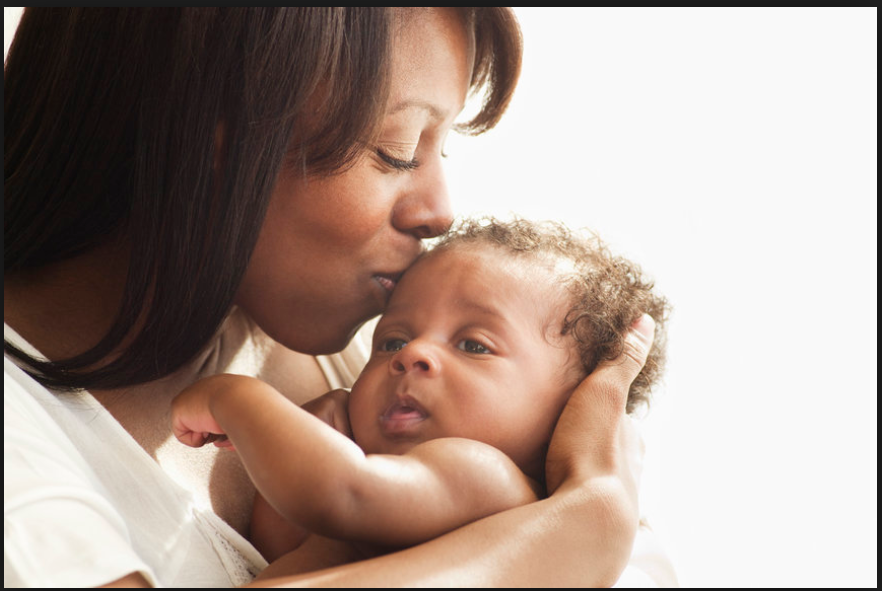 I woke up from my slumber and sacked my MIL.
Laja and I are from the same state but from different villages. He was two years ahead of me in the only community school shared by both our villages in the 70s and we became an item. After school, he proceeded to Lagos and I joined him two years later.
We went back home in 1980 to wed and returned to Lagos afterwards. Let me add that we didn't return home for the ceremony until we had both furthered our education and became school teachers with the Lagos State Government.
READ ALSO: Dear MIMSters: Be Mindful Of What You Crave For, All That Glitter Is Not Gold

While we prospered and grew in our careers, our marriage suffered hiccups uncontrollably. MIL was on my case because I was yet to give birth to children and she mounted pressure on Laja to marry another woman who would give her grandchildren.
I'm from a polygamous home and I'd vowed never to marry into one but MIL's desire for a child was getting to me. Moreso, we are Christians whose faith was contrary MIL's wish. That was the beginning of hell for me. MIL made certain that my home was consistently hot but in all of it, I held on to God and refused to lose hope.
6-years into our marriage, we got a plot of land and decided to start building. However, we both agreed not to tell anyone including our family members about the project until it was completed.
READ ALSO: Dear MIMSters: Was My MIL Right To Have Called Me Barren Because I Did This To Hubby?

Months after we started, Laja called me and apologized for breaking our agreement. He had traveled home to see MIL and while they chatted, he mistakenly slipped. He said he didn't feel comfortable keeping such information from his mother. I was sad he didn't keep his own part of our agreement but I let it go. I chose not to make an issue out of it. Suffice to say, that was the beginning of the end of that project.
MIL told Laja that he couldn't continue to build while she had no house of her own. Well, MIL may not have built a house of her own but she inherited a storey building of 4 units of 3-bedroom flats from FIL as his only wife and a bungalow of 5 units of rooms from her own father. Laja is her first son, and he has a brother and 3 sisters. All married. I wondered why she would insist Laja stopped his project to build a house for her first.
MIL got a plot of land in the village and work started on it expressly. Though we were teachers, we were also into farming. MIL constantly demanded for money towards her building project such that we had to stop building. By the time Laja came back to his senses, MIL's project was almost completed and Laja's brother -who was supposedly in charge of MIL's project- had completed his own building which he claimed he was undertaking concurrently with MIL's.
READ ALSO: Dear MIMsters: How My Children Head Teacher Taught Me The True Meaning of Priority

MIL didn't want Laja to build a house of his own because she thought he would make life too comfortable for a barren woman like me.
When I realized that continuing to look the other way would never resort to anything meaningful despite how hard we worked, I changed style.
In 2001, I decided I'd had enough and was going to put a stop to it all. I separated myself and began to declare that whatever power they were wielding over my husband would break. I fasted and prayed non-stop. I also subtly put pressure on Laja about our building project, telling him we needed to start again. Months after, MIL came calling again with more demands. She wanted to start the roofing of her house and asked Laja for a large sum for that purpose. I heard him shout at her to let him be. He told her he regretted telling her about our building project. He asked her what she intended to do with her building after inheriting houses from her husband and father. He complained that MIL connived with Sanjo (BIL) to swindle him to build their houses while he kept his own project on hold. He said he was done giving MIL money and that she should turn to her other children, after all, he wasn't her only child.
I burst into praises!
READ ALSO: Dear MIMsters: In A Predicament, Despite My Love & Care Towards MIL SILs

After keeping it on hold for 15 torturous years, we completed our 6-bedroom bungalow and moved in. The very month we moved into our own house, I got pregnant. Once it was confirmed, Laja and I decided took time off work and kept the news to ourselves till I put to bed.
Exactly 10-months after we moved into our new house, we had Oluwasemilore Ayomidipupo Jeremiah who turns 18-years next week. Till date, he is our only child but God compensated us by making him more than one child to us. He's breaking grounds on many fronts. God visited me and gave me a new song. The word of God says: "These things I have spoken to you, that in Me you may have peace. In the world you will have tribulation; but be of good cheer, I have overcome the world."
Mimsters, no matter what you may be going through today, be rest assured that you will sing a new song because no phase lasts forever. Stay hopeful, trust in God for He is faithful and is never late.