Proud Dad, Timi Dakolo, Describes What Fatherhood Means To Him, In Glowing Terms,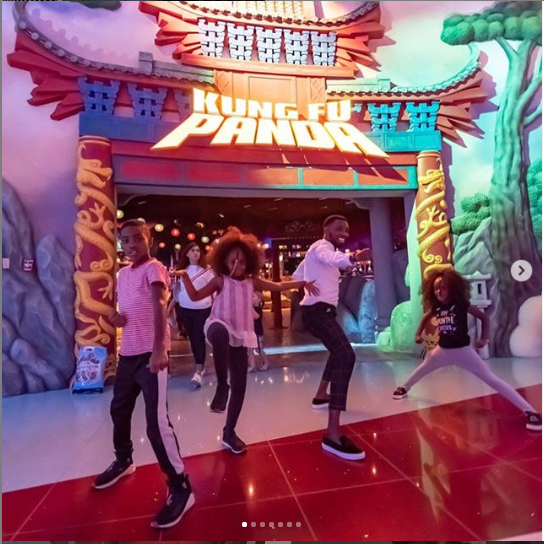 Proud Nigerian dad and singer, Timi Dakolo, has described how he truly feels about fatherhood. In his Father's Day post, the 38-year-old dad-of-three acknowledged fatherhood in very glowing but sober terms. Beyond his music, Timi is loved by many for his affectionate disposition towards his young family, whom he fondly calls his "Yard people".
The Bayelsa born singer has often distinguished himself from the wanton lifestyle typical of entertainers, just as he has many times taken to social media to lend his voice to family related subjects on how to make the most of marriage and parenting.
In his Father's day post, the songwriter shared beautiful photos of himself and his three children, acknowledging in his caption that fatherhood is a lifelong commitment.
READ ALSO: Timi Dakolo Calls Out Lekki Residents For Doing This| Video
He talked about fatherhood being a life of responibility, kindness, provision of guidance as well as needs for one's children towards a future that has God as the recourse.
Here's what he wrote:
BEING A FATHER IS A LIFETIME COMMITMENT TO LOVE UNCONDITIONALLY, CARE, DISPLAY KINDNESS, PROVIDE GUIDANCE/DIRECTION, PROTECT AND DO ALL ONE CAN POSSIBLY DO TO PROVIDE A FUTURE THAT HAS GOD IN IT FOR THEM.
ALSO TO PROVIDE FOR THEIR IMMEDIATE NEEDS, WHILE LOVING AND RESPECTING THEIR MOTHER. 
#fathersday
See original post below:
https://www.instagram.com/p/ByxBvb8gYko/