'Should a woman forgive a partner who constantly hits her?' Lemchi Chidi's Lecture On Forgiveness Sparks Debate On Social Media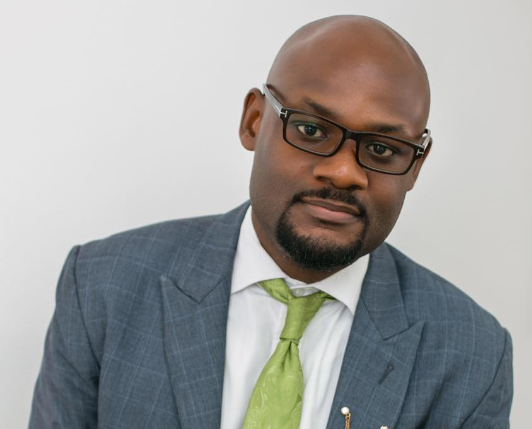 There is no manual for a successful, lasting marriage and each union is unique and has its own set of rules. However, a Facebook user identified as Lemchi Chidi, has shared a short lecture on how to make a marriage work.
According to the proud married dad-of-two, marriage is only for those who understand and practice the act of forgiveness. Chidi stated that it's not all roses and rainbows in marriage and in fact, those getting into it should prepare to be hurt countless of times but it is important to have the ability to forgive and move on. He wrote:
"Marriage is a union of two "forgivers" – people who have been forgiven & are merciful towards the shortcomings of each other.

If you lack the capacity to forgive hurts, perish the idea of getting married because in marriage, you will get hurt over & over & over again!"
Chidi's short lecture sparked a debate on social media and a young woman who is a victim of domestic violence asked if a woman should forgive a husband who constantly hits, insults and cheats on her since he has suggested that one should always forgive.
READ ALSO:  "Forgive A Cheating Partner On Your Own Terms."- Dabota Lawson Dishes Out Relationship Tips
Vivian Ada Vievvie wrote:
Sir, should a wife forgive a husband who beats her, insults her, cheats on her with a different ladies, even in the same compound they live, beats his wife in the presence of the lady, calls her barren & unfruitful?
In response, Chidi, answered and stated that the woman should forgive but she should leave the house and ultimately, the marriage.
"In capital letters: YES. Forgive him but leave the house. Shame on him. But live your best life now going forward. Don't ever live in regret."
https://www.facebook.com/apostlelemchi.chidi/posts/10157286484321250
READ ALSO: Are Physical & Emotional Abuse Grounds For Divorce? – Read Reno Omokri's Opinion On The Matter
Here are some reactions to the his post:
Adetunji Oyewunmi
Marriage is a partnership..some in equal parts ..some not ..What marriage IS NOT is a slave/master relationship and if any practice akin to that arises in a marriage….. PLEASE LEAVE.
God bless and keep you Vivian Ada Vievvie.. You will prosper and live long. You will find love and be loved right.
Take care.
Adaeze Joe Adie I didn't know I had enough capacity to forgive until I got married. You won't believe how much you can be stretched. In the end, it brings the best out of you.
Esther Iyoha Monye
You see the scripture that says how many times should we forgive in a day and Jesus said 70*7 he was referring to marriage…. If you are the type that had PHD in Malice & Pride…Marriage is not for you….