Happy Moments At The 'Augustsecrets' Kids Food Fair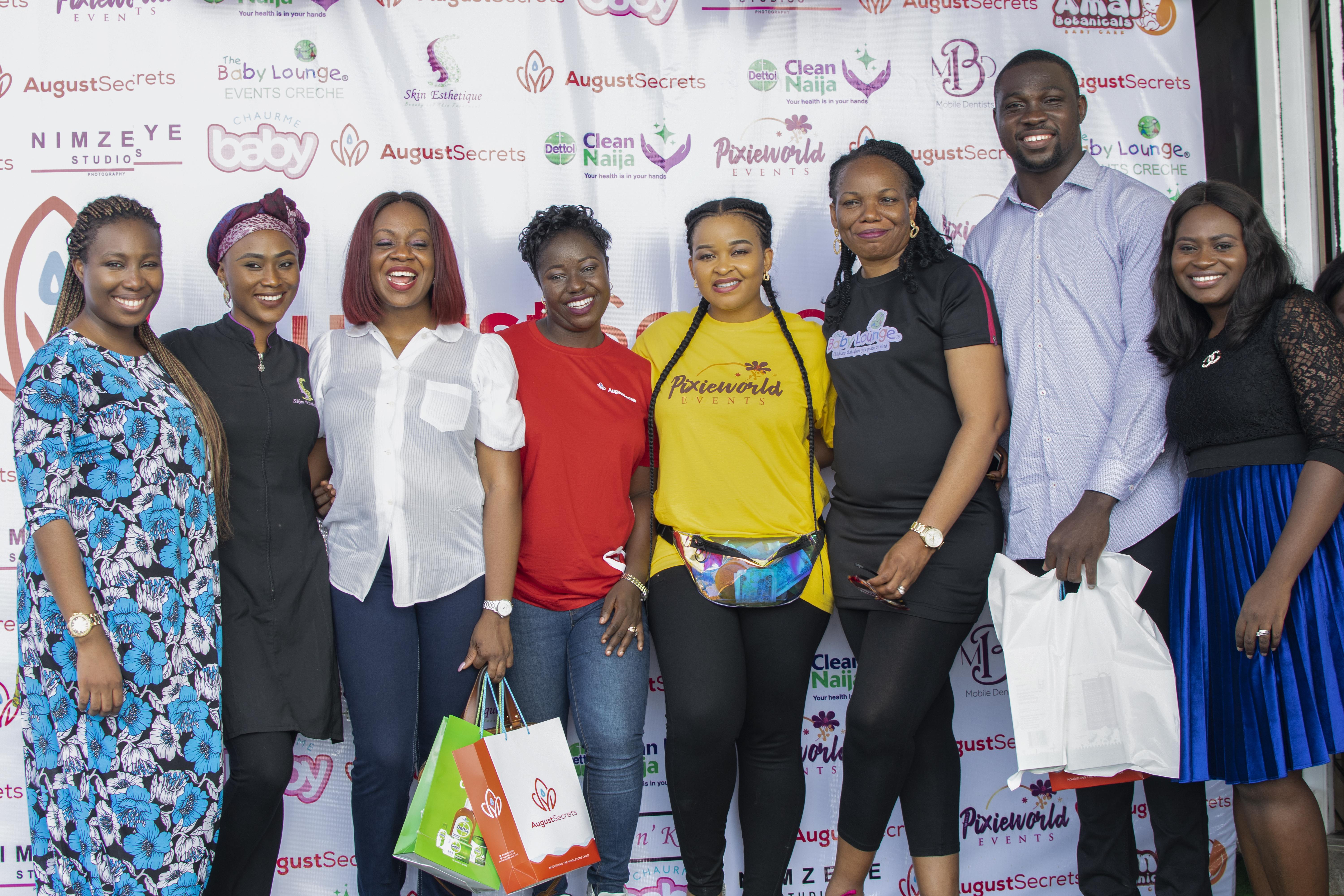 It is common knowledge that Augustsecrets makes the best foods that kids love to eat. The 21st of July saw an amazing turn up of parents, guardians, and their kids to Augustsecrets' first ever kids fair organised with the sole aim of showcasing their new products, as well as create an avenue of fun and entertainment for families to chill, mingle, and be properly catered to.
It was an event filled with fun, laughter, games, and free gifts for all. According to the brand's Founder, Mrs Toyin Onigbanjo:
"I understand the sacrifices parents make for their children's comfort and well-being which is as it should be, but I also want parents to sit back and enjoy their time when they can.

The sole purpose of this fair, aside from the food exhibition and sales, was really to give parents the opportunity to just relax

and enjoy themselves with the assurance that their children were properly watched over."
The event, held in Bay Lounge, Lekki, kicked off at 11am. Guests, and their kids, were properly registered using number identity tags at the registration booth stationed outside the hall entrance.
READ ALSO: https://motherhoodinstyle.net/2019/04/05/5-nigerian-women-creating-wealth-instagram-draw-inspiration/
There was a photo bay, positioned adjacent to the registration booth, with a branded backdrop and cute looking handheld photo props. Guests obviously had a great time taking memorable shots – kids were showing off amazing poses as they smiled for the camera with their parents.
The event hall was done up exhibition style, but with fun, kid-friendly touches and Instagram worthy photo areas such as a flower wall featuring sunflowers, balloons suspending from the ceiling, and other colourful elements.
The new Augustsecrets products was proudly displayed featuring the Jaden's brand series which are free of artificial colouring, preservatives, dairy, gluten, and yeast.
Mixagrain: natural children cereal made from guinea corn, potatoes, and brown rice.

Fossy pops: a calcium-packed vegetable filled cookies specially baked for fussy eaters.

Veggie beans: a natural children cereal made with beans and vegetables.

Fruitamil: made with oats and real fruits such as apples, pineapples, and bananas.

Nutty meal: a natural baby and toddler cereal made with nuts and soya.

Crayfish powder: packed with protein and needed by every developing child.
Parents wasted no time shopping the new products displayed as existing customers gave their positive reviews.
An efficient mini kitchen was set-up to aid the cooking workshop session. In this area, parents and guardians were educated on the fast and effective way of preparing the brand's meals which helps you save time, but still nourishes the child.
The kids corner, manned by Baby Lounge, had exciting set-up for children – colouring books, mini trampolines, slides, and diaper changing sections. There was also ice cream, gourmet popcorn, hot dogs and drinks for them to munch on.  The kids had an awesome time playing games, colouring, painting, and munching on the delicious meals on display by Pixie Gourmet. This left the parents and guardians with even more free time to enjoy the events of the day!
The MC took the adults through each event highlights such as the dancing competition, health workshops, free dental consultation on how to care for and maintain your teeth, and of course the spa which took care of the stressed muscles of these hardworking adults.
Guests left the event relaxed, pleased, and with freebies in hand.
Augustsecrets products can be purchased from leading stores across Nigeria. Visit www.augustsecrets.com for stockist info.