OAP, Shine Begho Usanga Expresses Immense Joy At Becoming A Mom Again Three Years After Losing A Son To A Deadly Pregnancy Condition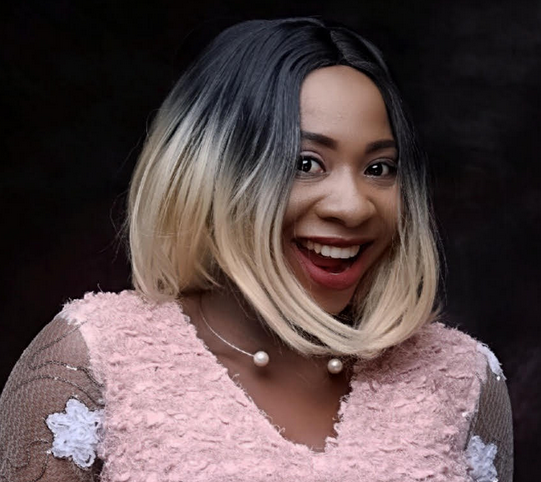 https://www.instagram.com/p/B092lQpHXZG/
On-Air-Personality, Shine Begho Usanga is a mom again! The super excited new mom recently took to her Instagram page to announce that she's given birth to a baby girl three years after losing her son to a medical condition called Eclampsia.
The proud mama shared a video of herself dancing with her huge baby bump and wrote:
"I am so thankful to God for his love and mercies for making me a mother again, as you all know my previous pregnancy was with me have complications (ECLEMSIA) a deadly complication to have during pregnancy which resulted to loss of my son.

But yesterday God changed my story, turned my cry into cry of joy, by giving me the most beautiful girl in the world to be her mum… Now you know why am not on air for now, cos am gone till November.

Here is the big news!!!!!!!!!Now let's dance!!!!!!!!!!!!!!!!!! Mother and daughter are doing good.. I gave birth to the most beautiful baby girl in the world ??."
READ ALSO: Pre-eclampsia: An Expectant Nigerian Mom, Toyin Ajibade's Nightmare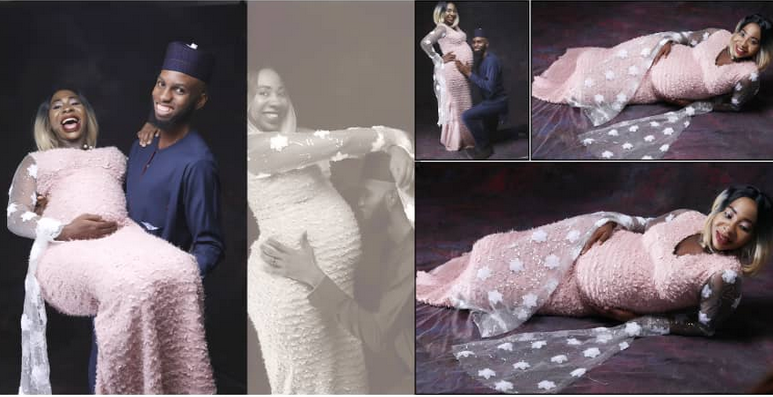 In an interview in 2018, the media personality revealed that she lost her day-old baby boy hours after he was born. According to her, his death had been caused due to eclampsia, a condition that occurs only during pregnancy. Eclampsia obstructs blood flow into the placenta which causes babies to be born prematurely.
The married mom who at the time stated that it was not easy for her to bury her son, expressed that it took courage for her to reveal to the world that she was expecting another child. The media personality further stated that her goal is to help create awareness for expecting mothers.
READ ALSO: Pre-eclampsia Risk During Pregnancy Lowered With High-Fibre Diet- Study
What you need to know about Preeclampsia?
Preeclampsia is a dangerous pregnancy complication, one of the leading causes of maternal and infant mortality and illness. Unfortunately, the condition has no cure, it is not easily detected and is often missed.
There are no accurate statistics for the incidence of preeclampsia. However, it is estimated that it occurs in three to 10 per cent of all pregnancies worldwide.
According to the World Health Organisation (WHO), the incidence of preeclampsia is seven times higher in developing countries (2.8 per cent of live births) than in developed countries (0.4 per cent).
Although there are no accurate statistics on preeclampsia in Nigeria, there are an estimated 100,000 cases per year.
Infant death is one of the most devastating consequences of preeclampsia. In the United States, approximately 10,500 babies die from preeclampsia each year and an estimated 500,000 worldwide.
Despite medical advances, the only known cure for preeclampsia remains assisted delivery of the baby and placenta.
Preeclampsia alters blood flow from the mother to the placenta, resulting in an insufficient supply of oxygen and nutrients to the baby inside the womb. It usually reveals itself after 20 weeks of pregnancy and sometimes even in port partum phase (after delivery).
The disease is characterised by elevated blood pressure and a high level of protein in the urine. Women with the disease complain of sudden weight gain, severe headaches, visual disturbances, upper abdominal pain, excessive swelling in the face, feet and legs. But these are often misdiagnosed as side effects of pregnancy.
Medical expert explains:
A consultant gynaecologist at the University College Hospital (UCH), Ibadan, Chris Aimahiku, said preeclampsia is a disease where some women develop high blood pressure in pregnancy. He said it affects the kidney, making the sufferer have protein in her urine. He said:
SEE ALSO: New Research Cautions On Dietary Supplements And Periwinkle Extracts During Pregnancy
"It is a disease of hypertension and proteinuria. It is a disease that a woman will not have usually since she is not hypertensive; she develops the disease around the 20th week of pregnancy."
Mr Aimahiku said pregnancy is usually for 40 weeks or nine months. But, halfway into pregnancy, the woman may develop high blood pressure and this can also affect the kidney. He added:
"That is where we have the proteinuria. This is a severe disease because it just happens and causes a lot of complications.

"You may want to ask why it happens. Unfortunately, it is a disease of theory because we do not know why people develop it. But one thing is certain; it is a disease that affects the placenta (Placenta is what separates the mother from the baby)."
Congratulations Shine Begho!