Here's One Woman, Aisha Kidah's Ingenious Initiative To Help Borno Housewives Stay Married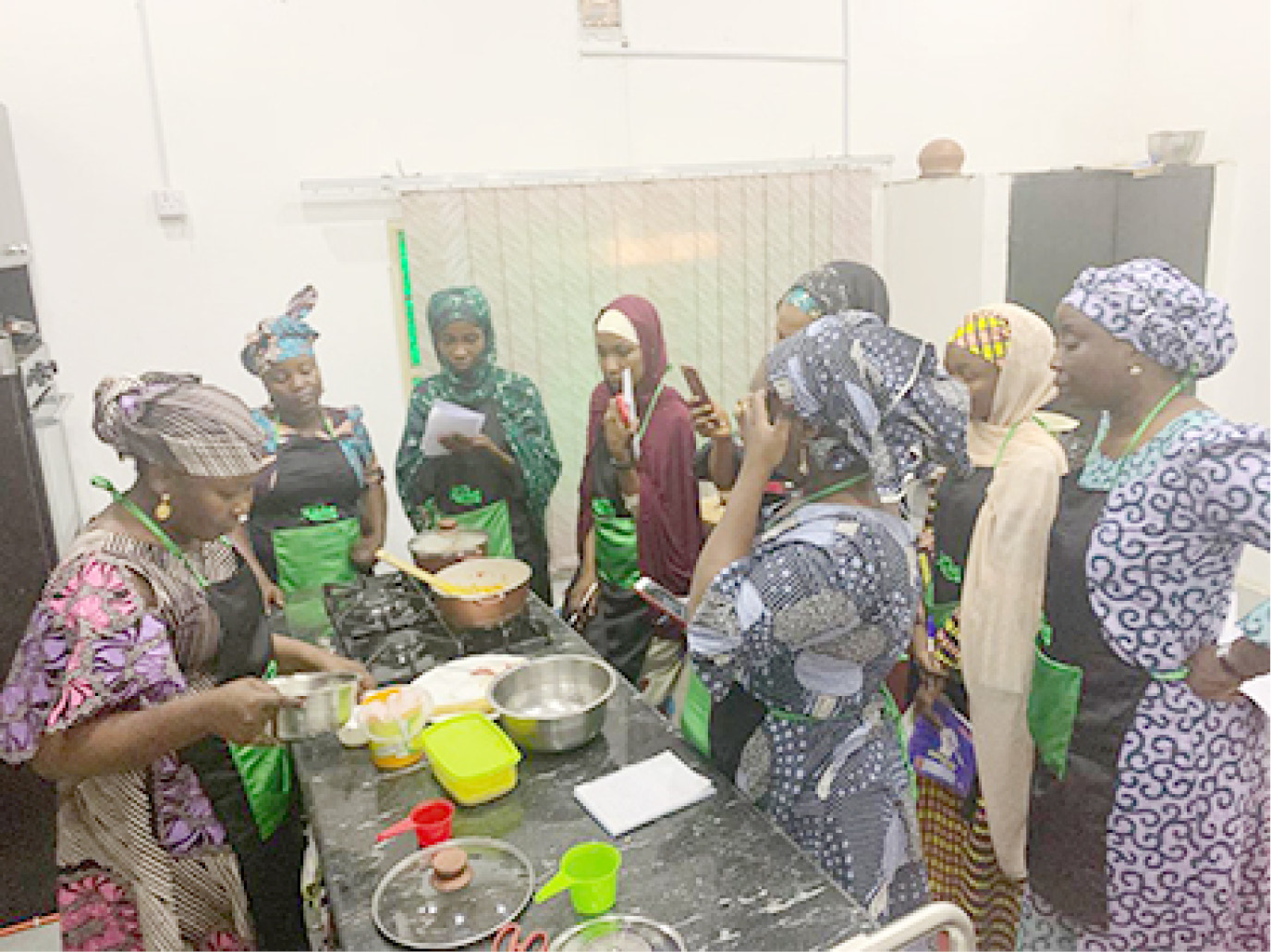 A Maiduguri-based lady has taken it upon herself to see to the survival of marriages in her community and therefore started an initiative to foster her desire for married women. Aisha Musa Kidah, who is herself unmarried said she sought the permission of her father to start this initiative.
It is called Na'ish Kitchen.
The initiative was established in January 2019 by Aisha and women in Maiduguri have begun to register for cooking classes in order to avoid being divorced by their husbands. Kidah said that her aim is to  see to it that husbands love their wives and think less of divorcing them
READ ALSO: Lagos Housewives On Sex & Family Planning And What Their Husbands Want
The forward-thinking Aisha revealed that most marriages in Borno break up because of the inability of wives to cook tasty meals for their husbands and her initiative is a decisive attempt to drastically limit the trend or end it altogether
At Na'ish Kitchen, the concerned citizen now trains women generally on preparing meals that "meet the appetite" of their husbands so that they can avoid being divorced, Daily Trust reports.
The initiative, which started January 2019, has so far trained 100 housewives and spinsters in the state, including 400 widows of fallen heroes and policemen killed by Boko Haram insurgents.
Aisha said:
"The Borno society is so charged by insurgency that has created a multitude of economic problems provoking husbands to divorce their wives just because of bad cooking.

Driven by sheer passion to save the marriages of my fellow women rather than to get wealthy, I felt so much concerned that I sought the approval of my father to take up the training initiative, and he approved and even motivated me with the glad tidings of getting a multitude of rewards from Allah.

Consequently, I opened the Na'ish Kitchen last January (2019) with all the needed facilities and utensils at about N3 million."
She stressed that her aim is to make the husbands love their wives and think less of divorcing them.