Relationship Advice: 20 Dangerous Things You Shouldn't Do On A First Date -BBNaija Star, Nina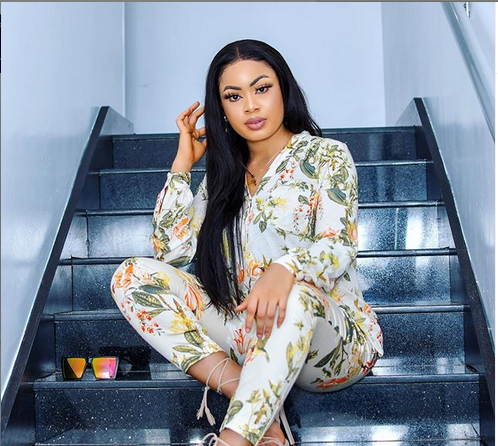 Big Brother Naija 2018 star, Nina Chinonso Onyenobi decided to turn love doctor when she shared a list of things that should be avoided during a first date.
You will recall that she had a long standing relationship outside the house and another one inside the house. After she came out of the house, she managed to resolve her relationships quite peacefully.
So now, she is dishing out relationship advice, the latest being the 20 dangerous things you should never do on a first date.
READ ALSO: Relationship Matchmaker, Olajide Tope, Shares Tips On How Singles Can Make The Most Of Online Dating
See them below:
1⃣ Do Not Talk About Your Past Relationships. Always Keep Your Mouth Shut ?
2⃣ Do Not Talk Unnecessarily. Watch Your Tongue
3⃣ Don't Dress Like a Lunatic. Dress Smart
4⃣ Don't Go With Friends. Please Leave Your Hungry Besties At Home
5⃣ Don't Push for Intimacy
6⃣ Don't Be Argumentative
7⃣ Don't Share Your Whole Life Story
8⃣ Don't Be Rude to the Waiters/Servers
9⃣ Don't Lie About Yourself, Saying You Own A Bentley, When You Don't Even Own A Bicycle. .
? Don't Get Drunk
1⃣1⃣ Don't Be African.Bring Up The Idea Of Splitting The Bill (Specifically For The Ladies)
1⃣2⃣ Don't Point Out Your Dates Flaws
1⃣3⃣ Don't Just Keep The Conversation Centered On You
1⃣4⃣ Don't Bring Up Marriage Talks
1⃣5⃣ Don't Let Out Your Secrets
1⃣6⃣ Don't Eat like You Do Not Have Food at Home.
1⃣7⃣ Don't Boast About What You Have Or What You Do
1⃣8⃣ Don't Make Too Many Jokes
1⃣9⃣ Don't Talk About Your Ex
2⃣0⃣ Don't Take More Than 1 Phone Call
Do you agree with her?