Desperate Housewives Star, Felicity Huffman Handed Prison Time Over College Admission Bribery For Daughter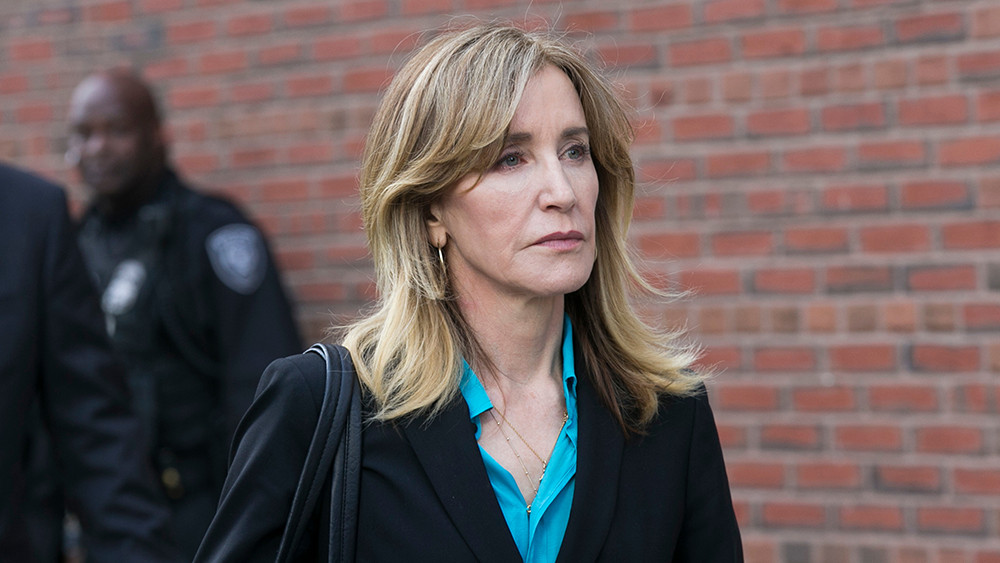 Actress Felicity Huffman has been sentenced to time in prison over her role in the college admissions scandal that rocked the United States months ago.
The Desperate Housewives star  had admitted to paying $15,000 (£11,500) to have her daughter's exam answers secretly corrected in 2017.
The court has now found her guilty and handed her a 14-day jail sentence combined with 250 hours of community service and $30,000 fine.
"There are no excuses or justifications for my actions. Period,"
The mum-of-two said in a statement after her sentencing.
"I would like to apologise again to my daughter, my husband, my family and the educational community for my actions.

And I especially want to apologise to the students who work hard every day to get into college,

and to their parents who make tremendous sacrifices supporting their children."
READ ALSO: British Designer Victoria Beckham 'Upset' About Son Going Off to College in New York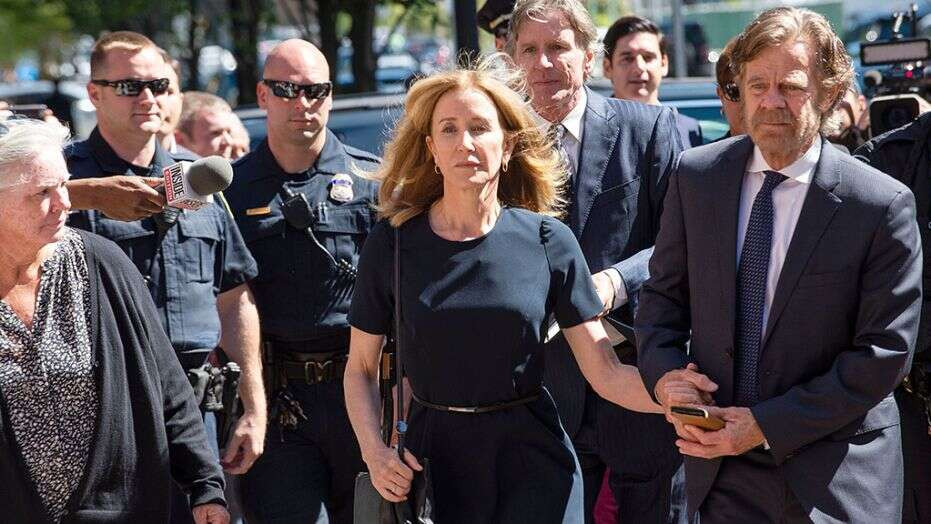 While none of the children were indicted, Prosecutors have charged 51 people in the expansive admissions case including coaches and others, and 15 of the 34 parents charged have pleaded guilty.
Though Judge Indira Talwani believes the actress took full responsibility for her action, he however stated that "trying to be a good mother does not excuse" what she did. Huffman who is the first parent to be sentenced in the scandal, is expected to report to prison in six weeks.
The actress had in her letter to the judge revealed that her daughter had been unaware of the bribery and was devastated to learn of it.
She wrote:
"When my daughter looked at me and asked me with tears streaming down her face, 'Why didn't you believe in me? Why didn't you think I could do it on my own?' I had no adequate answer for her.

"I could only say, 'I am sorry. I was frightened and I was stupid.' In my blind panic, I have done the exact thing that I was desperate to avoid.

"I have compromised my daughter's future, the wholeness of my family and my own integrity."
Huffman is not the only Hollywood celebrity charged in the case. The actress Lori Loughlin is accused of conspiring to use bribes to get her daughters admitted to the University of Southern California as recruits to the women's crew team. She has pleaded not guilty.