Nigerian Woman, Derinsola Narrates Her First Experience Of Vaginal Yeast Infection, Reveals How NOT To Treat It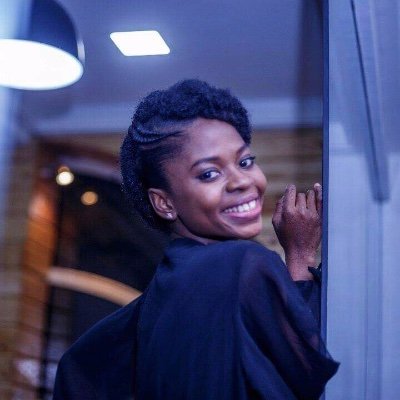 A lot of young women will be able to relate to Twitter user who shared her first  experience of vaginal infection and how she treated herself. Vaginal yeast infection is a fungal infection that causes irritation, discharge and intense itchiness of the vagina and the vulva. This infection is common amongst women.
Vaginal yeast infection isn't a sexually transmitted infection and it can happen at the time of first regular sexual activity. MayoClinic said that medications can effectively treat vaginal yeast infections.
But just like this Nigerian woman, Derinsola, many women take advice from friends and family to treat infections. Derinsola treated her vaginal infection with hot water and the consequences lasted for many days. Thankfully, she quickly approached a doctor who gave her medications.
READ ALSO: Vaginal Yeast Infection: OB-GYN Issues Public Message To Women On The Use Of Garlic As Treatment
"The first time I experienced vaginal (yeast) infection, I was an undergraduate. I had already learned the improper way to treat it, so guess what I did? I went home, boiled 5 litres of water, added antiseptic and salt. I stirred the mixture carefully, it is called "the hot water therapy."

I had previously eavesdropped on a group of ladies gisting and one of them had said to the other, "be careful, you must only allow the steam to enter your vagina, as you do this, you will see something white coming out of your vagina".

I poured my "hot water" therapy into a small bucket and sat on it. In split seconds, I just heard "PEEM"… Ahhhhhhhhh! That's the sound of my bum, it had dropped inside the hot water.

I had forgotten that the "gisters" recommended a paint bucket because it's stronger. The bucket I used was too light for my weight. I couldn't scream, lest I let people in on what had just happened.

I struggled to stand then check my bum, my melanin bum had disappeared, in its place was fat and oil. So there I was, miss double colour, white yansh, black body walking awkwardly to Unilag Medical Center

Thank goodness I was attended to by a female doctor, who after raising my skirt to see my peeled bum became suddenly mute. When she found her voice, she said, "I thought you were educated, why did you do this?" "It's a mistake ma", I stuttered. Let's just leave it there, no need to peel my yansh further.
READ ALSO: "It should smell . . ."- Canadian Gynecologist Enlightens Women on Vaginal Odor
The most painful part about a wounded butt is that you can't open it up. For two weeks, I couldn't sit well, wear underpants, slacks or any bright coloured clothes. I wore black like every day was a funeral service.

After using the drugs, creams and other things prescribed by the doctor, my bum healed, and the itching stopped."
The first time I experienced vaginal (yeast) infection, I was an undergraduate.

— Derinsola (@Thestorybabe) September 20, 2019