OAP, 'Warri Pikin' Recounts How Friends Told Her Not To Marry Her Husband Because He Was Earning 30k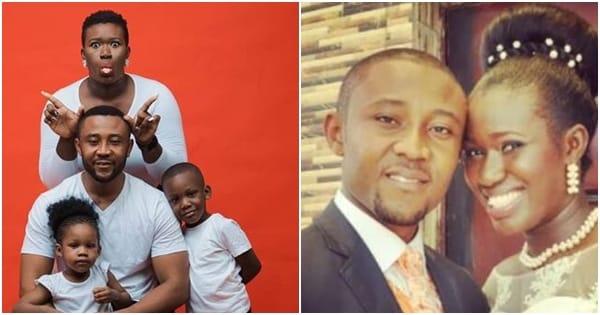 Nigerian comedienne and OAP, Anita Alaire Afoke, popularly known as 'Real Warri Pikin' took to Instagram to dote on her husband, Ikechukwu whom she said she was almost misled into not marrying. The mum-of-two said her husband was a poor salary earner at the time they got married.  He was earning a meagre salary on the brink of 30k and her friends believed he would not make a good provider for her.
The comedienne is however looking back in gratitude as she revealed she married the best Husband,  best Dad to their children, and that her husband makes 'submission' so easy.
READ ALSO: Actress Esther Anakulu Nze Reveals Her Conditions For Marriage : "I can't marry a salary earner"
The elated mum shared a loved up photo of she and her husband saying she had to recently 'spoil' him for the man he has proved himself to be.
She wrote;
"I had to Spoil Ikechukwu silly yesterday for being the best man
Best Husband, best Dad and most of all for making SUBMISSION EASY!

Thank God say I nor SkyB
When dey say make I nor marry you becos you dey earn 30k monthly as Contract staff Dimoma am so proud of the man you are becoming becos I knw say you never even start…

I remember when you nor go meet target for the month your salary no go even reach the 30k sef"