Writer/Mum, Chimamanda Adichie Tells Why Her Campaign For Women Will Not Be Silenced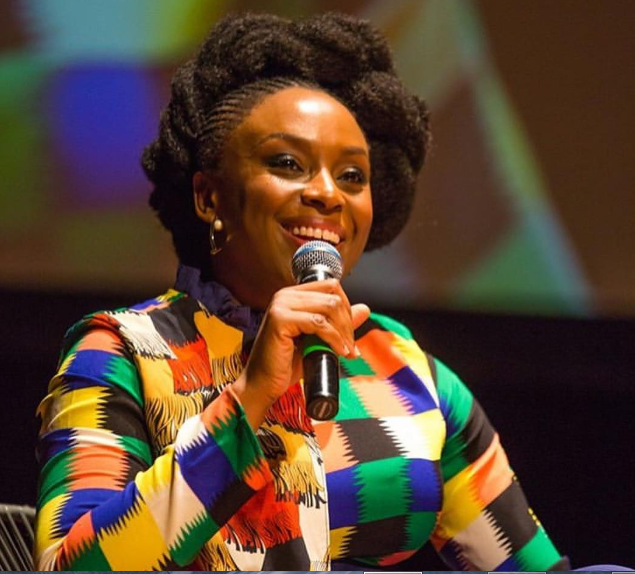 Nigerian-American writer and public speaker, Chimamanda Ngozi Adichie continues to lend her voice to the cause of women and  has reiterated that she will not be silenced while advocating for gender equality. The author said this on Wednesday, November 20, 2019, while receiving an award at the "Equality Now."
She said:
"I was a feminist long before I knew what the word meant. Not because I read books but because I observed the world around me and saw how women were treated. Sometimes it can feel very lonely trying to prove that sexism exists, that we haven't achieved basic equality for women around the world. Tonight is an oomph that shows me that it truly matters.
She added:
"I'm going to remember this night when people tell me to shut up. I'm not going to shut the fuck up!"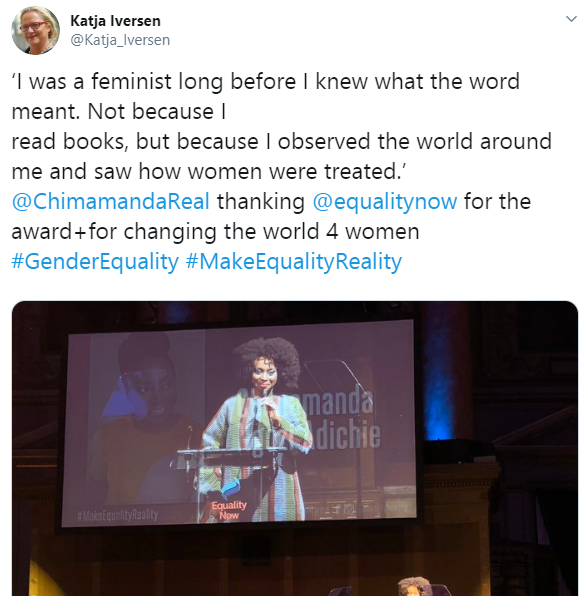 READ ALSO: Motherhood, Feminism & Style: Prolific Nigerian Author, Chimamanda Ngozi Adichie Bares It All In Vogue Korea Feature
The international organization, Equality Now honored Chimamanda Ngozi Adichie and Scarlett Curtis at the annual Make Equality Reality Gala in New York City.  Equality Now Global Executive Director Yasmeen Hassan said at the event: "Changing laws and mindsets is only possible through persistent activism. Our honorees tonight, Chimamanda Ngozi Adichie and Scarlett Curtis, use the written word to do just that."
Curtis is the author of the bestseller Feminists Don't Wear Pink and Other Lies, and is a vocal activist across feminist issues from period poverty to female genital mutilation (FGM).
In her speech, Adichie also said storytelling has an important role to play in achieving equality;
"We really need to start thinking about ways to make women's stories familiar to men. Men need to read more women's stories."