DJ Abass On Differences and Similarities Between Sexual Abuse Cases Against COZA's Biodun Fatoyinbo And England's Prince Andrew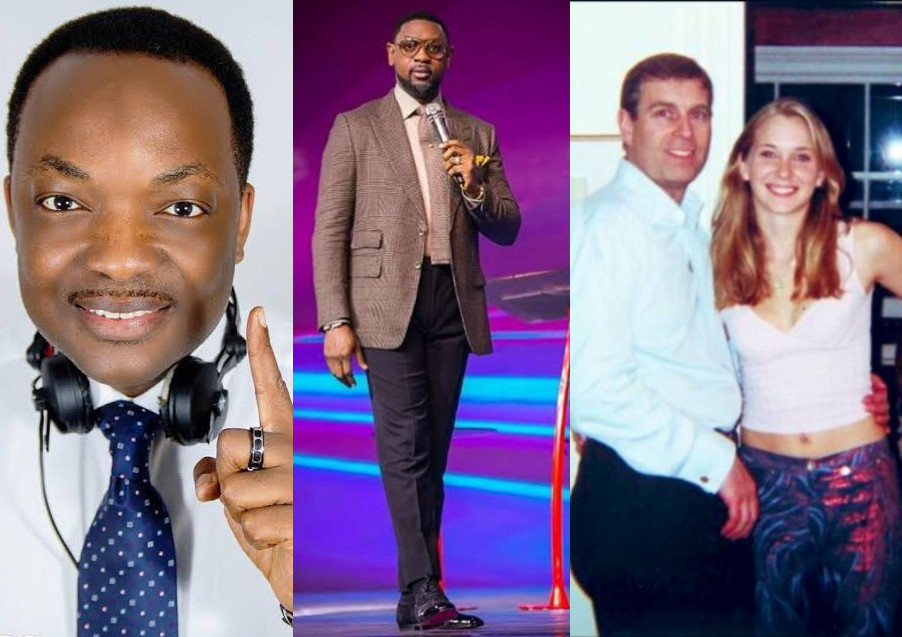 https://www.instagram.com/p/B5pPYhMFzkr/?igshid=yw9pd16g7jh3
UK based media consultant, DJ Abass has pointed out the similarities between the sexual abuse allegations brought against Prince Andrew of England and Pastor Biodun Fatoyinbo of Commonwealth of Zion Assembly, COZA.
DJ Abass pointed out that Prince Andrew and Biodun Fatoyinbo's sexual abuse allegation cases are similar in the sense that both women were underage when the alleged abuses happened and the incident occurred many years ago before the incident was brought to the limelight, but he also pointed out a telling difference.
Abass, who pointed out another similarity said that Virginia's case against Prince Andrew was struck out from the court as being "immaterial and impertinent". Busola's case against Fatoyinbo was also dismissed for being "empty and sentimental".
READ ALSO: Rape Allegation: Court Throws Out Busola Dakolo's Case, Orders Her To Pay Fine To Fatoyinbo
But DJ Abass said that one difference in both cases is that people aren't asking Virginia why she took so long to come out with her story, whereas, Nigerians are asking why Busola took 20 years to speak up. He says this is what he finds hard to understand.
Sharing a photo collage of Prince Andrew, Virginia Roberts, Biodun Fatoyinbo, and Busola Dakolo, the DJ wrote:
"Strange but I see striking similarities between the Prince Andrew / Virginia Roberts & Pastor Fatoyinbo / Busola Dakolo cases. Two powerful men accused of sexual impropriety with minors in cases dating back 18 years and 20 years respectively. 

Virginia Roberts: She has claimed in US court papers that she slept with Prince Andrew 18 years ago (When she was aged 17) as part of Jeffrey Epstein's circle of sex trafficking of minors – and Prince Andrew is denying it never happened.

However, the allegations were later struck from court records as being 'immaterial and impertinent' … and as Andrew's connection to Epstein made headlines in recent months, corporate sponsors started to pull their support and distance themselves from the prince's projects. 

Busola Dakolo's rape allegations dates from just over 20 years ago when she was 16 years old. A judge later dismissed the case filed by Busola against Pastor Biodun stating held that the matter amounts to injustice, and an abuse of judicial process adding that the case is empty and purely sentimental.

The court also awarded costs of N1,000,000 against Busola Dakolo's counsel and held that the fine should have been 10 times more because the court's time was wasted.

Pastor Fatoyinbo who initially stepped down as head pastor at Coza when the story broke was later re-instated. 

The difference in both cases though is no one in the US or UK is asking Virginia Roberts why she waited 18 years to tell her story and after two interviews granted by both parties, the overwhelming slant of believability is leaning more towards the accuser.

Many in Nigeria have castigated Busola Dakolo (along with other accuser(s)) of 'waiting too long' to come out – and I can't get my head round that."
See the original post: