TRAGIC! How MD Of Maritime Company, MAERSK, Was Attacked In His Ikoyi Home And His Wife Killed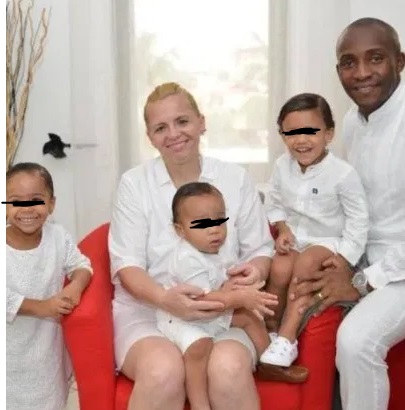 The Managing Director of Maersk maritime company, Gildas Tohouo, has suffered a tragic attack at his Ikoyi residence on Sunday, December 8, 2019.
The yet-to-be-identified attackers who stormed his home disguised as armed robbers wasted no time in stabbing both the MD and his wife, leaving him in severe condition and a dead wife.
The PUNCH learnt that Mr Tohouo had organised a party in his house when the suspect (identified as an electrician) invited his accomplice to join them at the party.
After the party, at around 11.30pm, it was gathered, there was power outage in the building and the electrician offered to assist the couple in fixing the electricity problem.
The couple was said to have opened the door, knowing that the electrician works for the estate, but immediately the suspects gained entrance, they allegedly attacked the man and his wife.
It was learnt that the tragic incident has been escalated to the necessary authorities and the police wasted no time sweeping into action as two suspects have been arrested.
READ ALSO: Cook Stabs His Female Boss At Her Home in Ikoyi Over Salary Dispute
Speaking on the incident, Lagos State Police Public Relations Officer, Bala Elkana, said:
"The man had a party early in the day, and when people left, there was power outage. So, the electrician knocked on the door, offering to help the couple  fix their power. When the door was opened, they attacked them, and stabbed the man and his wife.

The man survived, but the wife died due to the injuries she sustained from the attack. The suspects wanted to rob the couple.

Two suspects — Ade Akanbi and Olamide Adegoke — have been arrested and the knives used in perpetrating the crime has been recovered.

The state Commissioner of Police, Hakeem Odumosu, has visited the scene, while homicide detectives have also cordoned off the area."
An investigation is ongoing, he added.