Saudi Arabia Ends Gender-segregated Entrances In Restaurants
The gender-segregated in public places for decades has been put to an end by the Saudi Arabian government.
According to Independent.co.uk, restaurants and cafes in Saudi Arabia are no longer required to have gender-segregated entrances, officials said, in a further easing of social restrictions in the ultra-conservative Islamic kingdom.
Eateries have long required one entrance for men entering the restaurants on their own and another for women with their families, in a country where the once-powerful religious police zealously enforced sex segregation in public places for decades.
The country's Ministry of Municipal and Rural Affairs stated on Twitter that it was eliminating several requirements for restaurants, including the need for "an entrance for bachelors and a separate entrance for families".
Despite the introduction of mixed entrances, a spokesperson for the ministry told Reuters that eateries are not obligated to follow the new rules. Therefore, restaurant owners can still choose to implement gender-segregated entrances should they wish to.
The spokesperson was also unable to confirm whether restaurants in Saudi Arabia will cease gender-segregated eating areas.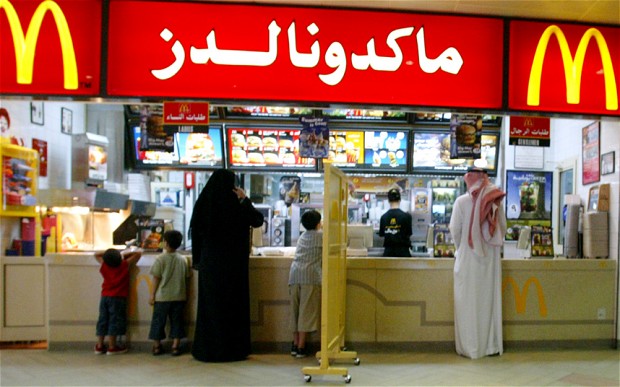 READ ALSO: King of Saudi Set to Make Life Better for Women as He Passes New Gender-Friendly Law
When the gender-segregated rules were still in place, women were barred from entering restaurants that were too small to provide separate entrances. The new relaxed regulations have been eased into food establishments across the country over the past year.
Ruba Al-Harbi, a restaurant manager in Saudi Arabia, told Arab News that she believes having separate entrances was a "waste of money" because "this segregation will do nothing when both sides meet outside the restaurant doors".
Al-Harbi added that the family sections in restaurants are "usually crowded", while the male sections are "always empty because they don't go to restaurants as much as females".
The latest reform was hailed by young Saudis but dismissed by arch-conservatives on social media, with one Twitter user saying it went "against sharia", or Islamic law. Saudi Arabia's de facto ruler, Crown Prince Mohammed bin Salman, has sought to project a moderate, business-friendly image of his austere kingdom as he seeks to boost investment.
Prince Mohammed has clipped the powers of hardline clerics as he pursues a modernisation drive that has allowed mixed-gender music concerts and ended decades-long bans on cinemas and women drivers.
Until three years ago, the religious police elicited widespread fear in the kingdom, chasing men and women out of malls to pray and berating anyone seen mingling with the opposite sex.
The hardline enforcers of public morality, whose powers began waning even before Prince Mohammed rose to power, are now largely out of sight.
But the reforms have been accompanied by a crackdown on activists, including women urging faster reform, some of whom have accused interrogators of sexual harassment and torture. Saudi prosecutors deny the accusations.
READ ALSO: Bangladesh To Remove 'Virgin' Criteria From Marriage Certificates Of Brides In The Country
In September 2017, it was reported that Saudi Arabia had lifted its ban on women being allowed to drive. The change became fully implemented the following year, by royal decree from King Salman bin Abdulaziz Al Saud.
Women in the country celebrated their new driving freedoms following the lifting of the ban, with one woman stating: "Everything is an adventure now."
In August, it was announced that Saudi women were finally allowed to apply for passports and travel independently.
However, they still require the permission of a male guardian should they wish to get married, get divorced or start a business.