"Mum fainted when my brother and I became deaf"- NTA Producer, Janet Fasakin Speaks On Thriving Despite Her Hearing Impairment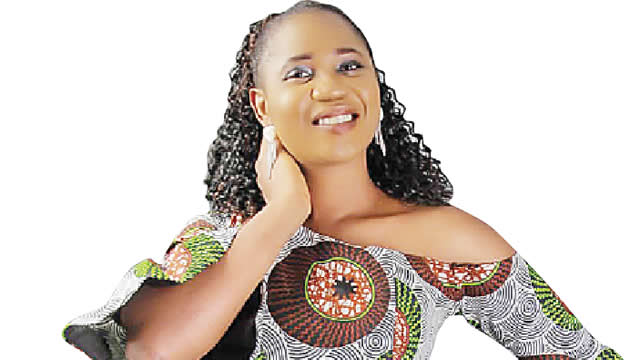 Janet Fasakin is a producer with the Nigerian Television Authority and the founder of AbilityPlus, a non-governmental organisation. The 33-year-old broadcaster tells PUNCH's correspondent Alexander Okere that she lost her hearing many years ago when she was a primary three pupil. According to Janet, she took ill at the time and had a high temperature.
She was subsequently admitted at a hospital that her mother took her to. Not sure what the diagnosis was, Janet said the doctors continued to administer same treatments even though her condition did not improve.  The television producer also revealed that her younger brother while visiting her at the hospital fell and became paralysed as a result.
He was placed on admission at the same hospital as her, and also mysteriously became short of hearing! She shared that her distraught mother fainted as the situation dawned on her and had to be revived. Janet's personal experience inspired her advocacy for the deaf community.
READ ALSO: Federal Government To Establish Varsity For Deaf People | See Details
In her words:
"I lost my hearing about many years ago when I was in Primary Three. I woke up on that fateful day having a temperature. I couldn't go to school. I was taken to hospital by my mother and was admitted. Treatment commenced immediately and I was given tablets and injections. I was young, so I was not sure what the diagnosis was but they treated me. Despite lack of improvement, the doctors continued on the same course of treatment and it eventually got worse. That was how my journey towards hearing impairment started.

During my stay in the hospital, my kid brother, Rasaki, who brought me food while I was there, also lost his hearing. He stumbled and fell while entering the hospital. He became paralysed and was admitted beside me. That was how we began our journey towards hearing impairment. My mother fainted and had to be revived. It was hard for her to accept that two of her children had hearing impairment."
Fasakin who despite her obvious challenge sought academic excellence shared in the interview that she studied Educational, Media and Technology at the University of Ilorin.
It is not a special school but the school made things easy for us. They provided a sign language interpreter for us and everything was okay. I graduated in 2015. It was my sister, Mrs Apalowo Silifat, who took full responsibility for my education. 
She said.
As a producer/presenter, when asked how she interacts with her colleagues who do not understand the sign language, Janet who got married last July said:
I have a voice and those I work with understand me. I also have a sign language interpreter with me.
READ ALSO: 'I Deliberately Married A Deaf Man' -Nigerian Female Lawyer, Edeh Nnadi Tells Her Unusual Story
On what drives her, Fasakin shared:
"I have passed through a lot in life and learnt that the only way to stay down is to look down on oneself, lack believe and confidence and be narrow-minded.

So for me, I have established a higher purpose – to live to help others, look beyond myself and challenges and focus on opportunities I can create for others.

I consider my abilities as strong enough; to a point that I believe deafness is an ability. What if I wasn't deaf?"
Lastly, the correspondent asked Fasakin how best persons living with disabilities can be encouraged to lead purposeful lives, she replied:
"Love us genuinely, challenge us, believe in us, give us opportunities, expect the best from us, design programmes for us with us because there is nothing about us without us."