Brazilian Football Star, Hulk Reveals He Is Now Dating The Niece Of His Wife Of 12 Years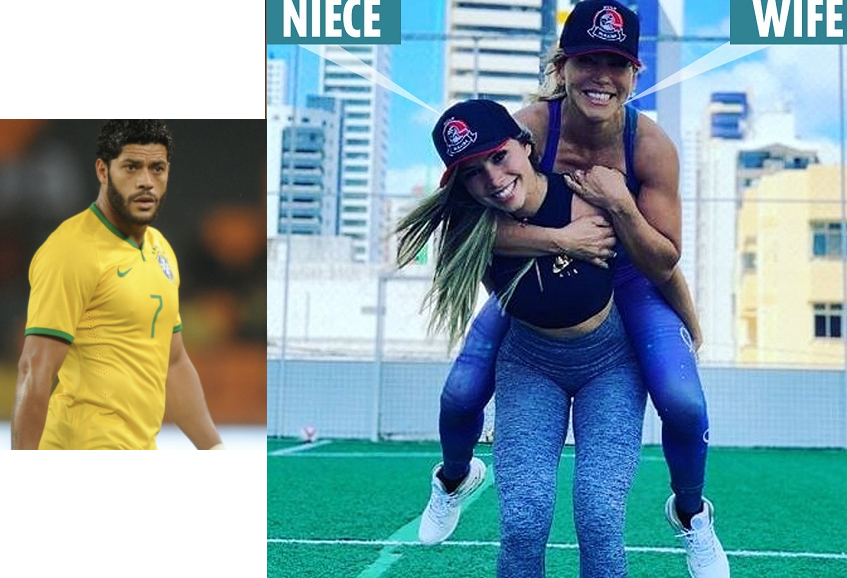 Former Brazil international, Hulk, divorced his wife of twelve years only five months ago but has now revealed, rather shockingly that he is now dating the niece of his ex-wife Iran Angelo de Souza after their divorce. The 33-year-old footballer who plays as a striker for Chinese club, Shanghai SIPG confirmed the relationship with Camila in a statement and even disclosed that he had to call her parents and brother to let them know about his relationship with Camila.
Following his split with wife Iran in July after 12-years of marriage and three children together, Ian, ten, Tiago, eight, and Alice, six, Hulk and Camila started dating in October 2019.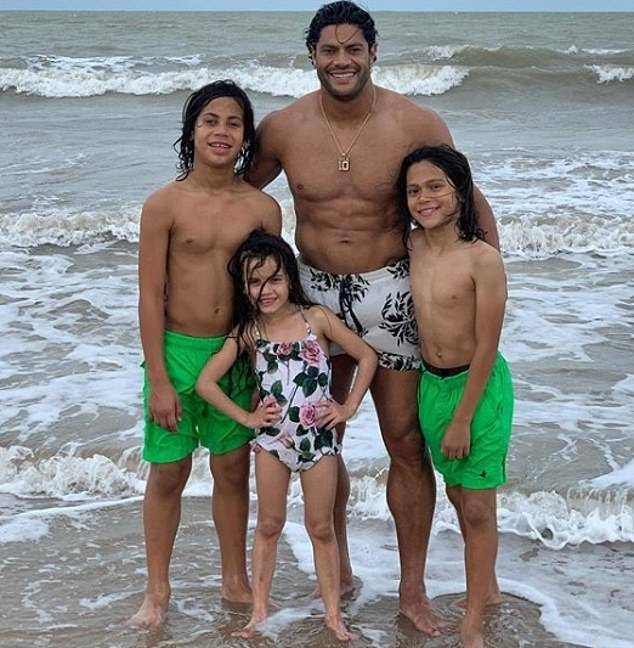 Speaking to UOL Esporte per Dailt Star, his representatives said of his relationship with Camila:
"It's in his position to be transparent, to avoid lies and malicious comments

Remember the Brazilian's marriage ended in July and Camila was also separated for many months."
Camila who was reportedly the 'favourite niece' of Hulk's estranged wife took to social media to address her relationship with Hulk.
She wrote: 
"Aunt Iran, I first want to tell you that this message is not an explanation or justification of anything.

I needed to tell you some things that unfortunately circumstances do not allow me to say personally."
She continued:
"Although it is irrelevant to you now, I love you very much and care about you, so I am speaking here.

"I really want you to know things that maybe everyone will talk about differently, mere speculation, but I don't really judge them because outsiders know absolutely nothing and most of the time just want the situation to be worse.

"It's been very hard to face all this, but I wouldn't do it if it wasn't true."
READ ALSO: Nigerian Woman Decries How A Friend, Cordelia Rowayinor, Suffered The Ultimate Betrayal In The Hands Of Her Best Friend Of 25 Years
After the post, Camila deleted her social media accounts following the backlash she received. Iran in a statement to UOL condemned Hulk for dating her niece after ending their 12-years marriage.
She told UOL columnist Leo Dias:
"It is deeply regretted that Mr. Hulk, not content with ending a marriage of more than 12 years, he then did not respect the pain of the one who always devoted love, affection, respect, and consideration to him – as well as his children, whose supreme interests should be preserved by their father. "