See Why Cubana Boss, Chibuike Okechukwu Has Threatened To Report A Cheating Husband To His Wife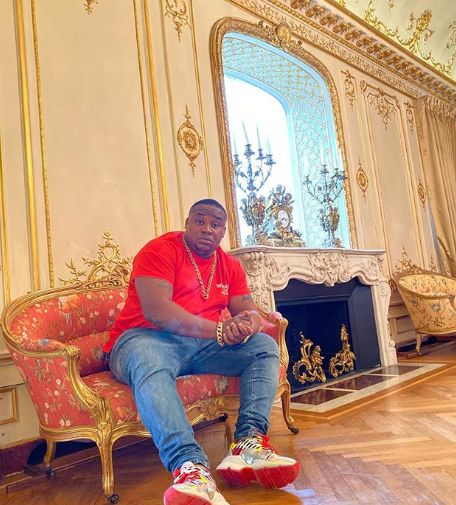 https://www.instagram.com/p/B7Cu2aOA5eU/?igshid=ma4u00a6kxj2
Celebrity dad, Chibuike Okechukwu famed among celebrities and nightlife lovers for his Cubana hospitality business has taken to Instagram to reveal his plan to expose the antics of a cheating married man.
The show promoter said the cheating man, who happens to be his friend has thrown caution in the air while living his double life; and for that reason, the nightlife boss says he will expose his friend.
READ ALSO: Cubana Boss, Chibuike Okechukwu, Counts His Achievement As A Dad And It's Not What You Would Expect
According to the dad-of-two,  the cheating man prioritises his side-chic ahead of his wife and children; he also goes all out to give his girlfriend tasteful and expensive experiences while doing the barest minimum for his wife and kids.
Chibuike shared that he is ready to open up to the man's wife after he saw her armed with a cutlass, chasing him in a dream.
He wrote:
"I Have A Very UseLess Friend, He Flys His Wife N Kids On Economy Class N Flys His Side Chic On Biz Class,

This Xmas Dude Kept His Family At A Low Key Hotel Apartment N Kept The Side Chic At Protea Hotel The Fool Just Got His Side Chic An 11 Pro Max Yesterday Whereas His Wife Is Using An 6,

The Wife Was Busy Chasing Me Up N Down In My Dream With A Cutlass, God Knows Am Reporting Him To The Wife This Morning

With Full Comprehensive Details Of The Side Chic Make I No Die For Person Iberiberism #YeYeHusband"
See the original post: