World's First Transgender Doll Raises Serious Concerns Over The Preservation Of Children And Their Identities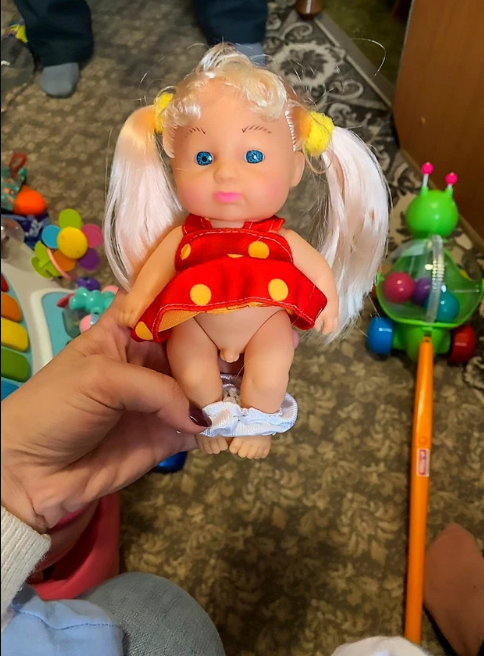 The world's first transgender doll has gone on sale in a toy shop in Russia sparking widespread concern for the future of children, their families and the world as a whole. Photos of the doll  – which features a penis and dress – have gone viral after being spotted in Planeta Igrushek (Planet Of Toys) shop in the city of Novosibirsk, Siberia.
The doll spots long blonde hair and female facial features. It also had on a red and yellow polka dot dress, but beneath the dress is a penis. The doll is the first of its kind spotted in Russia – and thought to be among the first child transgender dolls in the world.
READ ALSO: Sad Twist: See Why Hundreds Of Young Transgender People Are Seeking Help To Return To Their Original Sex
A transgender doll divided opinion in Argentina when it went on sale at Toys R Us in 2018, while in 2019 toy company Mattel announced a gender-neutral Barbie doll. The images attracted opinion on social media, with one writing:
"Is it ok to produce toys like that for children?"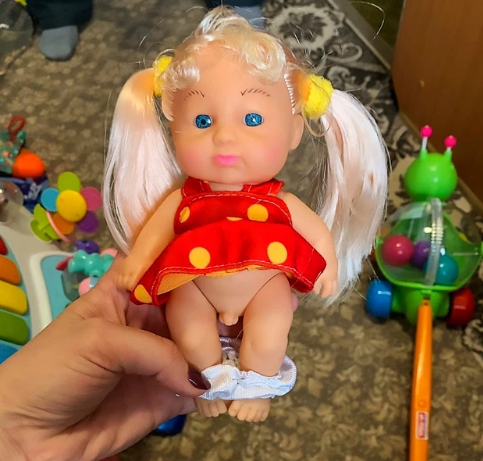 Another wrote:
"I think it is really terrible what is going on in this child's parent's head. Have you considered that it could simply be a manufacturing defect? Or they accidentally put a female head on a male body?"
Another simply wrote:
"I believe this is a liberal attempt to change the society."
See screenshots of reactions from Nigerians on a popular blog site: