Chinese Supermarket Where Perishables Have 2089, 2073, 2037 Expiry Dates, Shut Down By FG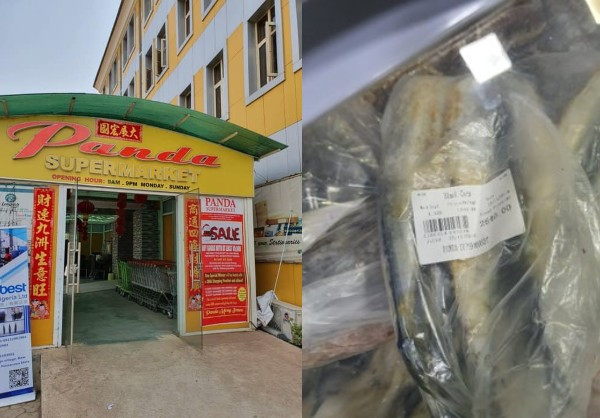 In its efforts to prevent the outbreak of any disease in Nigeria, the Nigerian Government has shut down Panda, a Chinese Supermarket where imported seafood and other animals with ridiculous expiry dates from China are sold.
The supermarket said to be operating illegally in Jabi area of Abuja was shut down yesterday by The Federal Competition and Consumer Protection Commission (FCCPC). in its tweet disclosed that the supermarket was shut down as a precautionary measure to the outbreak of coronavirus.
READ ALSO: Coronavirus: Nigerian Government Issues Public Advisory To Citizens On Latest Deadly Virus As It Heightens Screening Measures At The Airports
According to FCPC, it was alleged that the store discriminated against Nigerians and had an inner store where Asian nationals shopped. Some of the products accessible to Nigerians were also discovered at the supermarket bearing 2089, 2073, 2037, 2018 and 2019 expiry dates.
The FCCPC via their official Twitter shared the news.
The tweets read;
"FCCPC inspected Panda Supermarket; Jabi on credible reports that it discriminated and had a concealed area for Asian nationals. Allegation confirmed, seafood and animals imported illegally from China discovered…

Store closed in abundance of caution considering coronavirus. Products with expired and irregular shelf life were also discovered at Panda Supermarket, Jabi, Abuja yesterday.

Regulatory activities to remove all offensive products from the Supermarket continues."
See screenshot and photos below: