Publisher/Mum-of-Three, Betty Irabor Reaches Out To New Mum, TBoss After She Broke Down In Tears On Social Media Over Mean Comments About Her Baby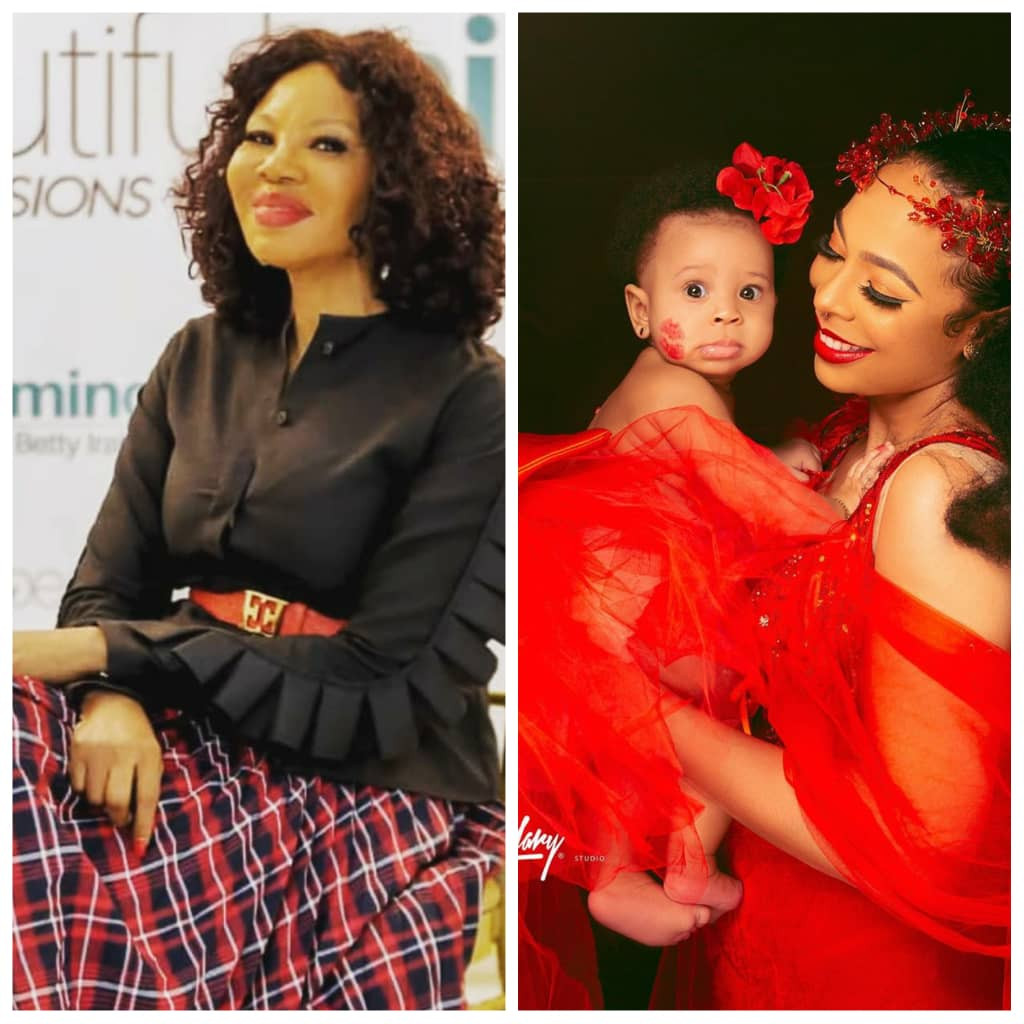 https://www.instagram.com/p/B8qVG3NBDEL/
BBNaija star, Tokunbo Idowu aka TBoss wept profusely on Instagram live on Sunday as she laid curses on an Instagram troll who left a bad comment about her daughter. Tboss, who had otherwise kept her daughter's face off social media finally shared a photo that showed her daughter's face last week while marking her little girl's 6-month birthday but a comment by a troll who called the reality star's daughter 'ugly' got to the 35-year-old mum, who thereafter made a live video where she got emotional, cursed and talked about some of the other reasons why motherhood has been difficult for her, particularly as a single mum.
The paternity of TBoss's child is a closely guarded secret, and so there's been a lot of conjectures regarding that, and it apparently is one of the matters that gets to the new mum each time it is suggested that it is one celebrity or the other that is her child's father.
READ ALSO: First Time Mum, TBoss, Who Couldn't Lactate Immediately Writes About Her Breastfeeding Experience
Well, publisher, Betty Irabor reached out to TBoss via Instagram with some soothing words. She urged TBoss to enjoy motherhood, reminding her that a child is precious whether your status is single or married.
She wrote:
"I saw a trending video of a very broken @officialtboss_ last night . She was very pained that a troll called her baby names ( btw your baby is beautiful) But that wasnt the only reason @officialtboss_ broke down.

She reflected on a very traumatic pregnancy ( only those who have had a very troublesome pregnancy will get this). She lamented that people were naming different men as the father of her baby and that it hurts very much..( understandably so).

Then she talked about being a Single mum and the challenges of trying to live her life despite the struggles… True, I dont know Tboss but I can relate with yesterday's emotions.. it was painful to watch.

Yes I know what it feels like to have one of those moments when life truly sucks. I feel her. I get that it is one of those moments when a new mother gets really overwhelmed and a little EMPATHY can make a difference…

It doesn't help when she and her baby get trolled by someone battling with her own unresolved issues. Please, let's be kind…and if we cant, lets be silent because one day we may have to live in regret knowing we caused someone so much pain that they harmed themselves.

Dear Tboss, your child is a precious gift and many dont yet have that gift… A child is precious whether your status reads Single or Married… Nobody holds the key to your HAPPINESS and nobody holy pass.

Please enjoy and cherish this special moment you have been blessed to experience because indeed, Motherhood is priceless."
See Betty's original post: