See The Alarming Rates Of Gender-based Violence Recorded In South Africa Since 21-Day COVID-19 Lockdown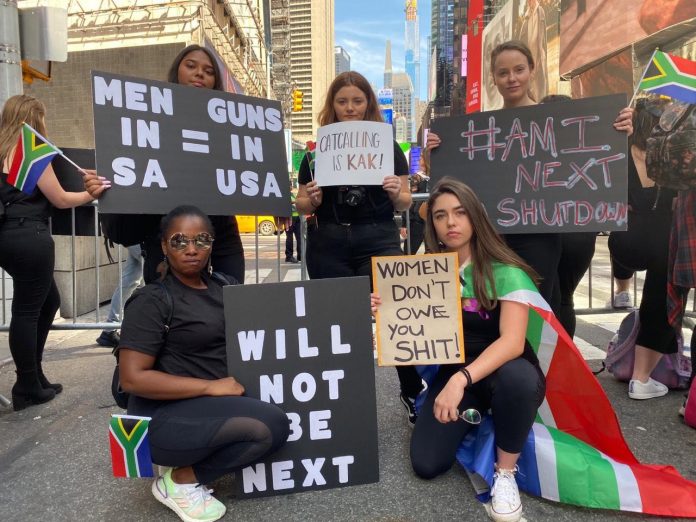 South Africa is notorious for its one-of-a-kind violation of women and their rights and not even the 21-day lockdown imposed by the government is slowly down the facts of the reality of women in that country. The Women, Youth and Persons with Disabilities ministry in the country has now called for action against gender-based violence (GBV) perpetrators, following a sharp increase in dockets opened for investigation. This comes after police minister Bheki Cele said that a whopping 87,000 incidents of GBV were reported since the 21-day national lockdown came into effect on Friday, 27 March.
Cele made the announcement as he spoke on behalf of the Coronavirus Command Council last week. Deputy minister Professor Hlengiwe Mkhize said the rise in incidents during the first week of the lockdown was "unacceptable".
Mkhize further expressed anger and disappointment in the "toxic patriarchal mindset" which seemed unstoppable despite the nation walking in the shadow of "deadly disaster".
READ ALSO: Facebook User, Mma Eka Warns Women To Desist From Provoking Their Men During The Lockdown To Prevent Domestic Violence
"Women are carrying the double burden of fighting the spread of virus infections and attacks by perpetrators of gender-based violence."
She also agreed with the Progressive Women's Movement of SA that the lockdown was stressful and, in some instances, triggered serious mental health problems on a scale that had not been experienced before.
She said the government's emergency action implementation programme had made "significant strides" where its impact was felt in all police stations, courts, Thuthuzela care centres and the provision of shelters. Mkhize urged those who felt victimised to contact the police on their Crime Stop number 0860-10111.
During his briefing last week, Cele said that 87 000 people have phoned in reporting GBV in their houses. However, he could not say how many arrests had been made.