COVID-19: Disturbing Photos Of Women 'Tortured' By Police Officers Enforcing Lockdown In Uganda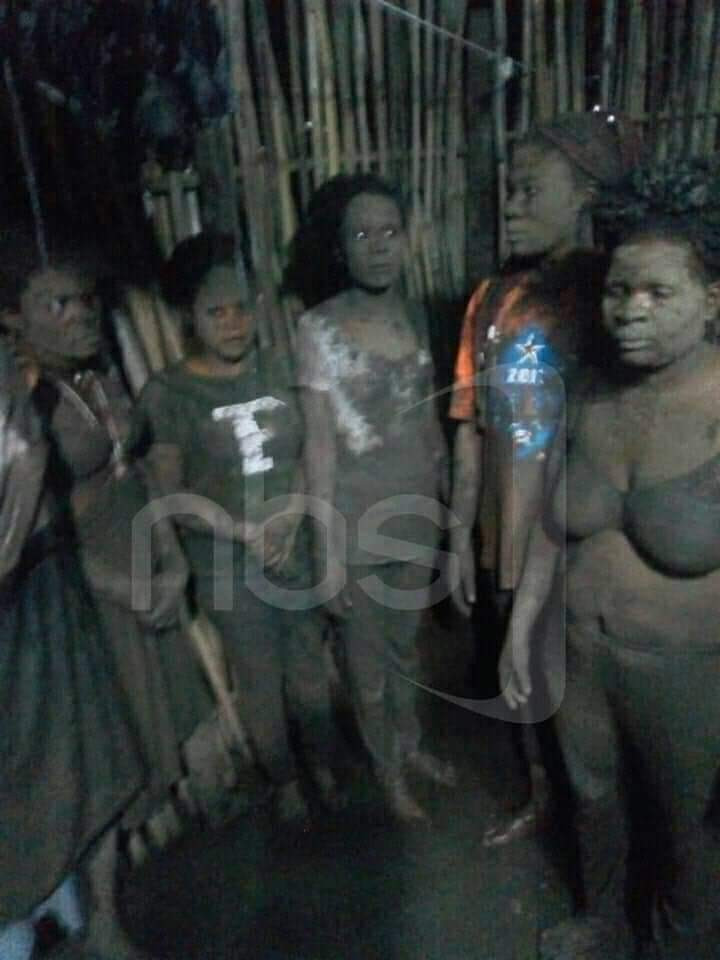 On Saturday April 4, Uganda woke up to the sight of disturbing photos of women and men at Elegu border with South Sudan who were pulled out of their houses, beaten and rolled on a muddy ground by security forces in the name of enforcing the President's directives on COVID-19 and curfew.
Since March 30 when President Museveni announced the lockdown over Covid-19 pandemic and the night curfew to restrict human movement, security forces comprising Local Defence Unit forces, police, army, and intelligence agencies have reportedly been beating up people they accused of defying the order.
According to Mr Fred Enanga, the police spokesperson, in a press release on Sunday said the patrollers kicked doors open and dragged the occupants out and some fell on muddy surfaces.
"The patrollers kicked doors open and dragged the occupants out, and some fell in the muddy surfaces. Several vlnerable women and a few men were injured in the process."
He said security forces had used a "heavy-handed approach" to disperse the 31 women, described by Uganda Radio Network as sex workers, and seven men.
"Using a heavy handed approach to disperse the occupants, several vulnerable women and a few men were injured in the process,"
Victims reported the incident to their landlady, Beatrice Auma, who took photos of their injuries, Enanga said, adding: "The images went viral."
READ ALSO: See The Alarming Rates Of Gender-based Violence Recorded In South Africa Since 21-Day COVID-19 Lockdown
The injuries included wounds on the women's thighs and buttocks apparently from caning — a known practice of the Ugandan security forces.
Ms Margaret Auma, the chairperson of Elegu Women Cross-border Traders Savings and Credit cooperative Society, who owns the premises where the security officers pulled out the victims, said at around 7 pm when everyone were in their houses, she heard women crying:
"why have you pulled us from our houses to start beating us. What have we done?"
She said the women cried but the security forces continued beating them. According to her, the officers kept kicking doors and pulling out mainly women and moved with them up to 1am when they were released.
After the photos of those tortured at Elegu emerged on social media, a joint security task team of senior army and police officers started investigating the alleged torture.
Enanga said 38 victims comprising 31 females and Seven males were traced and their detailed statements were recorded.
"One of the male victims identified as Kuma Charles Adigoli suffered significant injuries of a fractured arm and is admitted at the 4th Divisional Hospital at its headquarters in Gulu District, while the rest of the victims had obvious injuries.

They were further subjected to medical examination and will continue receiving the best possible support as we fast track their matter to the courts of law,"
he said.
More photos below