See How Lagos State Police Command Came Through For A Mum In Labour Amid COVID-19 Lockdown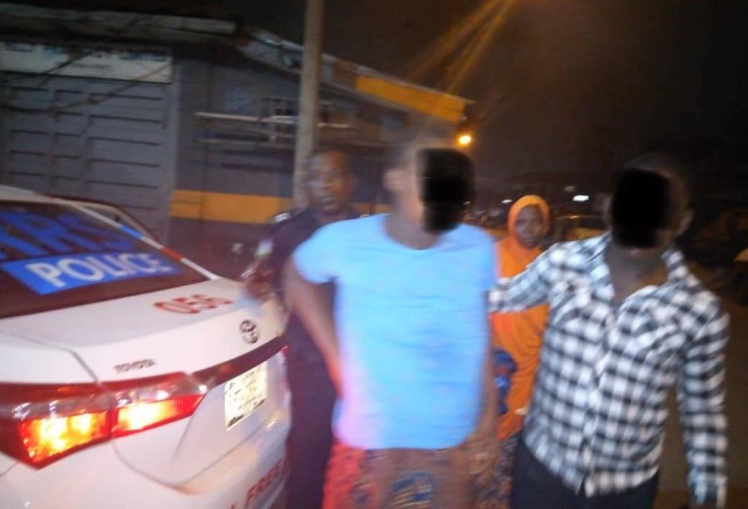 A new mum and her husband have God and the Lagos State Police Command to thank after officers of the command came through for them in the dead of the night.
The woman's husband became frantic after labour pangs began for his wife and he was constrained by immobility amid the COVID-19 restriction order in Lagos. He went into the streets looking for help to get his wife to the hospital.
The RSS operatives came across the distressed man around 3 am in Ikoyi on Friday, April 17, after which he disclosed how he had no means of getting his wife who was in labour to the hospital.
READ ALSO: LUTH Successfully Delivers 68-Year-Old Woman Of Twin Babies
The security operatives got him in their vehicle as he led them to his apartment, from whence they helped convey the man and his wife to a hospital in Obalende where they welcomed a baby girl.
The Command shared the news via their Twitter handle:
About 3:00 a.m on Friday our officers in Ikoyi came across a man in distress. We accosted him and he told us his wife was in labour at home but he had no means of getting her to the hospital.

He got into our vehicle and was rushed down to his home.

Both man and wife were immediately taken to the hospital in Obalende.

The officers went back to the couples residence an hour ago and found both mother and child doing well. It's a girl.
See the original tweet:
About 3:00 a.m on Friday our officers in Ikoyi came across a man in distress. We accosted him and he told us his wife was in labour at home but he had no means of getting her to the hospital. He got into our vehicle and was rushed down to his home. pic.twitter.com/6o9dbqv2ku

— Lagos State Police Command II (@rrslagos767) April 19, 2020