Nollywood Actress, Queeneth Agbor, Makes Strong Points To Women On Self-preservation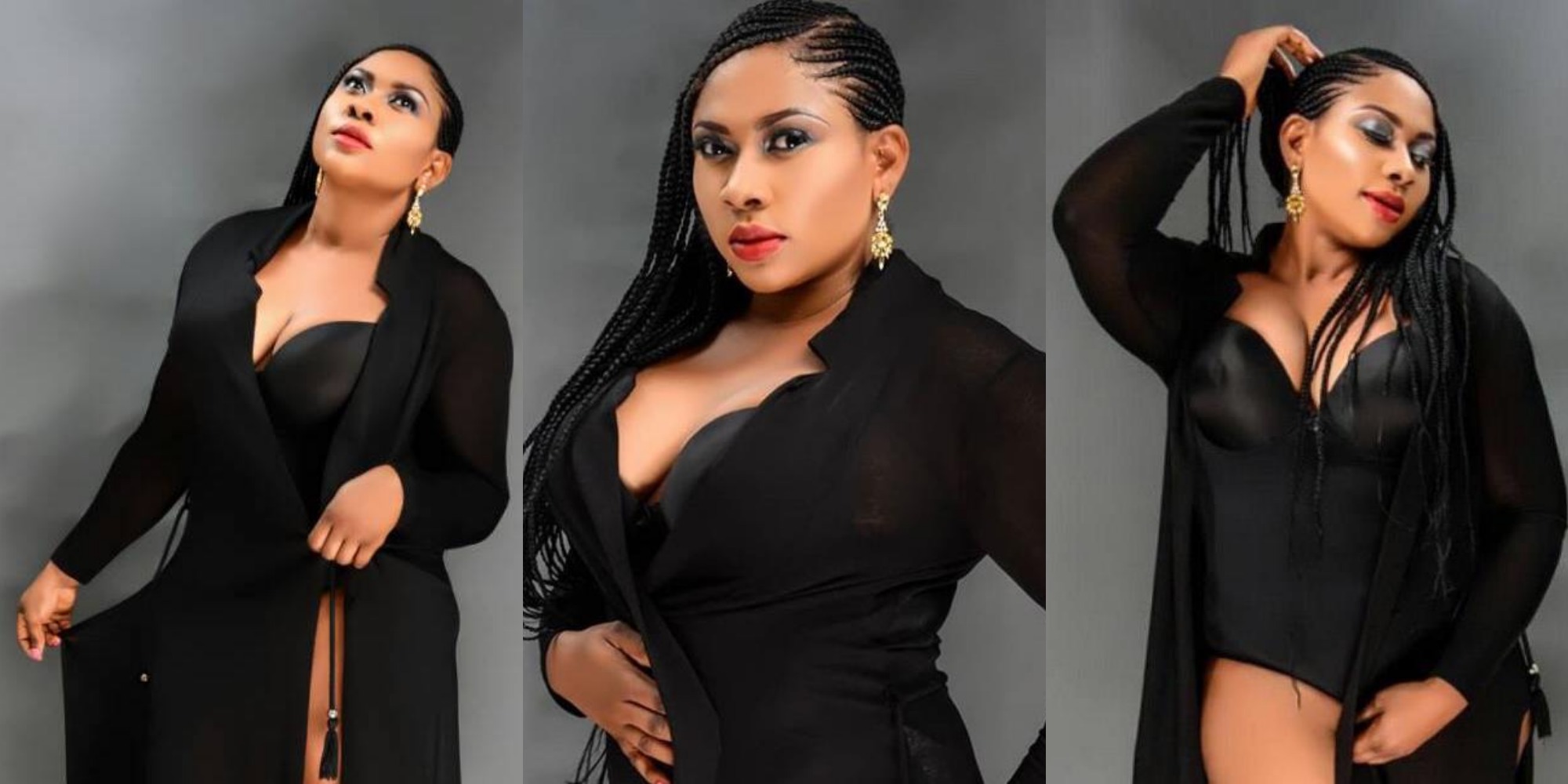 Nollywood actress, Queeneth Agbor, has made some strong points directed at women. In a new interview with PUNCH, the actress shared her unhindered thoughts on two subjects that centres women, ultimately suggesting that women watch out for themselves and to put the preservation of self at the centre of their relationships and personal outlook.
The actress shared disapproving thoughts on the idea of women sending nudes to a romantic partner. According to her, the risk that women take when they send nudes is not worth the troubles that may come afterwards. She had some thoughts on women undergoing body enhancement surgeries as well.
Read excerpts from the interview below:
She told Saturday Beats,
If you want to see my nude photos, come and see the full package physically. Partners break up every day, so why should one risk such a thing?

It may not even be one's partner's fault if the pictures leak because phones develop faults and would need to be repaired.

The people who also have access to those phones could do anything with the photos and that is risky.
READ ALSO: Actress, Damilola Adegbite Tells 'Grown' Women The Golden Rule Of Sending Nudes
The outspoken actress also insisted that cosmetics, "surgery is not worth the risk" involved. She said,
In my opinion, cosmetic surgery is not worth the risk. Everybody should be proud of their bodies like I'm proud of mine.

The after-effects of cosmetic surgery are scary. When I watch a television show where botched cosmetic surgeries are shown, I wonder why people put themselves through such horror.

Some ladies go under the knife because of men and inferiority complex, yet those men end up cheating on them.

I'm not judging anyone but I don't think it's worth the risk. There's always something that could go wrong with the implant after a while.

You should learn to make people love you the way you are.
In the later part of the interview, she shares on her awkward experience playing the romantic interest of a married actor whose wife she was quite familiar with off-screen.
She said,
My most embarrassing moment on set was having to act with an actor that is married to my cousin's best friend.

Almost all our scenes were intimate and there was a particular one that almost freaked me out.

Because I was nervous, it was as if I was seeing his wife and my cousin staring at us and asking why we were intimate.

For the first time on set before the cameras started rolling, I had to take shots of alcohol to remind myself we were just acting.

Sadly, the alcohol didn't work because he was someone I hung out with alongside his wife.