Rights Activist, Segun Awosanya Reveals D'banj's Rape Accuser, Seyitan Babatayo Is Under 'Untold strain' | Details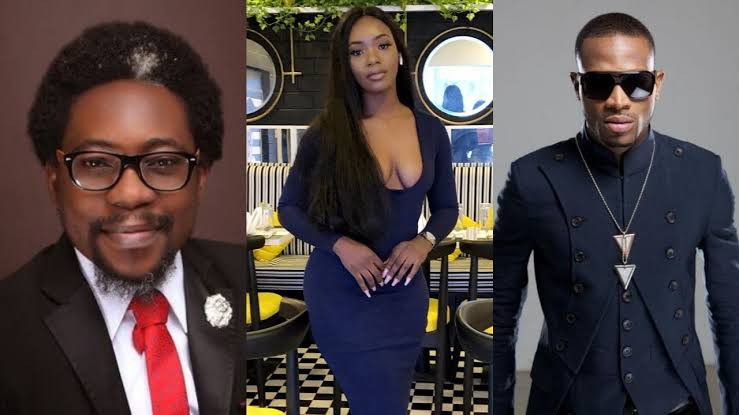 Human rights activist, Segun Awosanya a.k.a Segalink has made a clarification on his statement about Seyitan Babatayo's rape case against D'banj, which ignited a controversy on social media yesterday.  Segalink had yesterday tweeted about the case whilst having very limited information about the events that followed after he was briefed by Seyitan earlier on when she first opened up about the case.
The activist after reaching Ms Seyitan and her family today has now taken back his words, stating that Seyitan is not a liar, revealing as well that the distraught woman has been under untold strain which may have contributed to communication gaps and inconsistencies which is now being put into perspective.
READ ALSO: Nigerian Woman, Seyitan, Provoked By Celebrity Dad, Dbanj's Anti-Rape Post Shares 'Proof' That He Raped Her
He also stressed the need for condemnation of the vicious and hateful approach of overzealous feminists at the expense of Seyitan's wellbeing.
He tweeted;
I really want to appreciate Seyitan's family at this difficult time. It is indeed a pleasure speaking with you this morning.

I'm glad to be filled in on the missing links as well as elated to know we are on the same page as regards the fact that Seyitan's interests is paramount.

As discussed, permit me to communicate seyitan's family's position on this matter, which consistently represents the prayers and wishes of Seyitan: She deserves her peace and a normal life.

Seyi is not a liar. She has been under untold strain which may have contributed to communication gaps and inconsistencies that have now being put into perspective.

I would like to clarify that she was arrested and detained based on a petition which was eventually pulled out.

The family will take it from here and all warring parties are hereby advised to stand down and respect the wishes of the family.

Here is my position, which I cannot fail to stress, lest I fail generations and welcome a repeat of what played out here.

The vicious & hateful approach of some interests (BMC & e-Feminist Coven) on this matter at the expense of Seyitan's wellbeing must be condemned by All.

The malicious interest group erroneously believe that seyitan's reluctance in taking their orders, was connected to me as proven by their numerous statements via Twitter trolls & ghouls under the pseudonym of e-Feminists (recently re-christened as Feminist Coven).

The family also reiterated and distanced themselves from the unfounded allegations pushed by those hoping to traffic their agenda through her situation. Seyi and her family are not interested in any CASE or legal battle as strictly communicated to @SIAF_NG (via @segalink)……even before the involvement of STER or police as well as the beleaguered feminist coven spinning tales and accusing every and anyone of coercion and control simply because their agenda got derailed.

I still want to believe measurably that STER meant well for Seyitan and couldn't be directly held responsible for the actions of the malicious and unconscionable legion, pushing for an agenda, ……

even though a statement from @StandtoEndRape  on the unfounded allegations could have been issued to distance their services from the drive of known gender trolls on Twitter. It is unfortunate they didn't see this as critical.

We cannot be seen to discourage the activist wills of @kikimordi @ChiomaChuka and @AyodejiOsowobi (of STER) et al from helping people in need of urgent intervention – but observing what has occurred in this case

 …and the omission of the engagement with NAPTIP – the strongest call for a total revamp of SARC processes In Nigeria is imminent.

Public trial by media really shouldn't be Nigeria's ONLY pivot of investigation and relief.

..End of Celestial Clarification in the Know…
See a screenshot of the activist's post: