Single Mum/Reality TV Star, Rosemary Afuwape Speaks On Finding Her Soulmate On Television
Finding love is not as conventional as it used to be; reality shows and the dating sites have become very realistic places to find love for singles who are bold enough to dare. That's the case for BBNaija's BamBam and Teddy A and now Reality star and co-winner of the first season of the Ultimate Love reality television show, Rosemary Afuwape.
The curvaceous beauty has shared with Saturday Beats that she had also given up on love until she met her soul mate in the reality show which had 16 contestants (of both genders) in a venue for eight weeks under 24-hour surveillance.
According to the 35-year-old, despite her concerns of being in the public glare, love was something she had given up on but she made up her mind to try, and luckily, Rose says she found her soulmate and fiance, Kachi, on the show and they've been inseparable since then.
READ ALSO: Songstress/Mum, Aituaje Iruobe 'Waje' Shares Her View On Children Of Widows Opposing Their Mothers' Finding Love Again
Read excerpts from the interview:
She said,
I didn't think I would be a public figure this soon. Before going into the house, I thought it was a family show, hence the exposure would be limited.

Upon leaving the show, I was surprised that people knew me. Being a public figure seems like selling ones privacy. It also makes one more responsible because people now look up to one.

I opted for the show because I'm a family oriented person and it was centred on love and family which I had initially given up on.

I thought the reality show was a chance to find true love. I made up my mind to give it a try and open my heart. Luckily, I found my soul mate."
Speaking about her parent's reaction when she came out of the house, Rosie said,
Initially, I was scared because my father is a pastor. I kept telling Onyekachi (my partner on the show) about it and he encouraged me to relax.

Because of his encouragement, I kept praying and God answered my prayers. When I came out, their hands were open wide (to accept me).

'My parents had fallen in love with Kachi and given their approval while we were in the house. I remember that my brother hinted me while I was in the house that my family missed me and were happy for me.

He also told me to concentrate on Kachi. Since we came out of the show, my family has been cordial to him and I also speak to my in-laws as well.

In fact, my mother-in-law told me she had been praying for us to be together when she saw me on the reality show.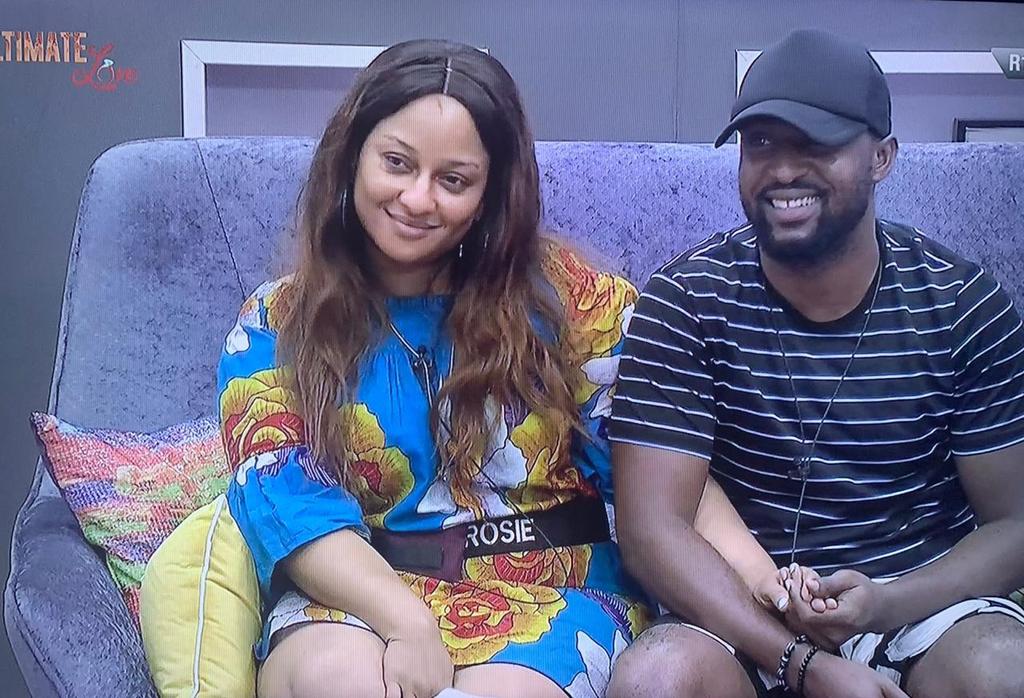 She said she fasted and prayed for three days for us to be together. I know that our relationship was destined to be and God is in it.
The mother of one also revealed that her three-year-old son was already calling Kachi, 'daddy', and she wasn't scared that another woman would compete with her (for Kachi's love) when they left the house.
Kachi is principled and respects boundaries. I'm not scared of him cheating on him. With him, I feel safe and I don't feel threatened by anyone.

I would advise people to pay attention to details and character (of their partners). Let your partner be your friend first before they become your lover.

Do not also carry the baggage of your past into your new relationship because it would cause more problems,
she added.