Medical Experts List Some Common Barriers To Bustling Low Libido In Marriage And How Couples Can Tackle It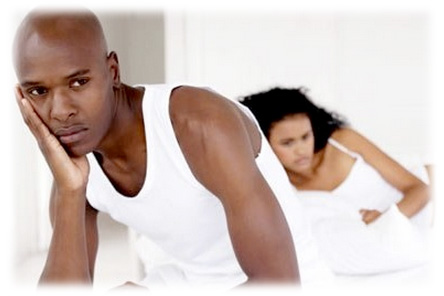 According to medical experts, libido, or sex drive, naturally varies between individuals and genders. (For instance, the majority of men are said to have a higher sex drive than women.)
Low libido is said to be usually caused by a range of factors such as anxiety, relationship difficulties, health concerns, and age. Experts also believe that low libido can affect a person's relationships and self-esteem.
In spite of this, the experts said having a low sex drive was not necessarily a problem, because if a person wished to boost their libido, they could do so by trying a range of effective natural methods.
Peter Akande (not real name) had barely spent a month in marriage when he started complaining of his wife's low sex drive.
"She just didn't show interest in sex. She only did it with me out of compulsion," he told PUNCH correspondent recently.
Six months into their marriage, the 30-year-old engineer said he lived a frustrated life as his wife never showed any excitement whenever it was time for sex. To worsen the matter, he said if they finally had sex, his wife would start getting tired just a few minutes into the act. He said,
"It was a tough time. I didn't know she was the type of person that had a low sex drive. If I tried to seduce her probably by going naked in front of her, she would just hiss and look away. If I touched her body, it was the same thing.

To be honest, I was confused during the first few months of our marriage. And there I was, I couldn't have extramarital affairs or patronise commercial sex workers because I was and still a worker at one of the biggest parishes of our church. I couldn't have ever done such a thing even though the thoughts usually came up.

"I had colleagues at work who asked if I didn't 'test' her before marrying her. (Test is a slang used for having premarital sex). My response always was that we were both church workers and we frown on premarital sex. My colleagues would just laugh me off and say I patronised a 'black market.'

I faced all sorts of humiliation because of my wife. I wasn't happy. At first, I used to think maybe it was because she was facing a challenge at work or other things but it was just who she was. Sincerely, I thought of giving up on the marriage but on the other hand, being a Christian, I could not divorce her or have extramarital affairs."
Faced with no option but to make his marriage work, Akande said he sought ways to help his wife increase her libido. Thankfully, an opportunity presented itself along the line. He said,
SEE ALSO: Specialists On How Women Can Enjoy Sex After Childbirth
"Luckily, my church organised a couples seminar sometime in 2018. All married workers were mandated to attend. Interestingly, the seminar featured talks on sex. As if the guest speaker, who was a senior pastor at one of our parishes, knew what was happening to our marriage, he said some marriages were on the verge of failure because some partners did not usually satisfy their spouses in bed. My eyes and my wife's met. She looked away.

"The speaker emphasised very much on sex, including other things, that can affect a marriage. To compound my joy, the panelists invited for the seminar were sex therapists and marriage counsellors. They didn't try to hide anything. They spoke extensively on how couples could enjoy sex, when and where to do it, and a lot of other things."
When they got home that day, Akande said his wife apologised to him for not "successfully" fulfilling one of her obligations as a wife since their marriage. Akande said,
"That night, I enjoyed the best meal and the best sex with my wife. Her outlook was different and she stayed longer in bed. She even did styles that I never knew she knew. I was like, 'So you're pretending all this while?' She just laughed."
The following are, therefore, some of the ways that couples can tackle low libido using natural methods.
Manage your anxiety
Having high levels of anxiety is a common barrier to sexual functioning and libido for both males and females, said Zawn Villines in Medical News Today. She noted that anxiety might arise due to life stress or specific sex-related anxiety. She said,
"People with an intense work schedule, caring responsibilities, or other life stresses may feel fatigued and, as a result, have a low sexual desire.

"Anxiety and stress can also make it more difficult for someone to get or maintain an erection, which can put a person off having sex. A 2017 review of erectile dysfunction in young men has suggested that depression and anxiety can result in reduced libido and increased sexual dysfunction."
However, Villines advised that there were many things that couples could do to manage their anxiety and boost their sex drive, including practising good sleep hygiene, making time for a favourite hobby, exercising regularly, and eating a nutritious diet.
READ ALSO: Doctors Warn West African Women Against Dangerous New Trend Wrongly Believed To Improve Sex Drive & Fertility
Go on a date
Dating doesn't have to stop after the wedding; it should be a continuous process, according to psychologist and marriage therapist, Dr Jacqui Gabb, of the Open University, United Kingdom. She said happy couples usually recognised that low libido was not a life sentence because they believed it could change.
"Even if your spouse doesn't want to get busy under the sheets, it doesn't mean they don't want you close. So plan date nights, weekend trips or even an evening walk with your partner, and make cuddling and kissing a priority. Non-sexual closeness is important in relationships and can build other forms of intimacy," Gabb wrote in MensHealth magazine.
Also, Gabb said happy couples usually found ways to ease the pressure off through laughter. She said,
"If you laugh about something together, there's this sense of being in it together. Not only are you easing the tension on the issue at hand, but laughter boosts intimacy outside of the bedroom, too. In fact, some studies find people are more likely to open up when they're laughing. For a man, making your wife laugh could turn her on and vice versa."
Focus on foreplay
Villines said having better sexual experiences might increase a person's desire for sex, thereby boosting their libido. She said,
"In many cases, people can enhance their sexual experiences by spending more time on touching, kissing, using sex toys, and performing oral sex. Some people call these actions outercourse.

"For women, foreplay may be especially important. According to some 2017 research, only around 18 per cent of women orgasm from intercourse alone, while 33.6 per cent of women report that stimulation of the clitoris is necessary for them to reach orgasm."
Have a 'sex bed'
In a study Gabb conducted, children falling asleep in the bed or a partner snoring were listed as some of the common barriers to bustling sex life. One way to fight back is to separate beds. She said:
"If you have a snoring partner, getting away from them can allow for a better night's sleep, which might make the two of you more likely to be up for sex at other times. This can also make sex seem more like a date. If your children sleep with you, choosing another bed in the house for sex can re-introduce intimacy too."
Try herbal remedies
Villines said although there was little research into how effective herbal remedies were at improving sexual function in males and females, however, some people might find them beneficial. She added:
"A 2015 review study states that there is limited but emerging data that the following herbal remedies may improve sexual function: maca, tribulus, ginkgo, and ginseng.

"People should be wary of using herbal medicines without their doctor's approval. Some herbal medicines can interact with existing medications, and (regulatory bodies) the United States Food and Drug Administration does not regulate them. For this reason, their quality, purity, and safety remain unclear."
Meanwhile, Villines added that habits such as smoking could affect sex drive. She said:
"Smoking cigarettes can have a negative impact on a person's cardiovascular system. Good heart health is important for good sexual functioning. People who smoke cigarettes may find that their energy levels and sex drive increase after they quit."
Get your spouse good gifts
A Lagos-based marriage counsellor, Pastor Bosun Omoyeni, said sometimes, low libido could be tackled by gestures like getting one's spouse their favourite snack. He said,
"For instance, a man can pick up his wife's favourite chocolate or ice cream on the way home from work. This can go a long way in igniting sex drive in many women, I can tell you from experience. Some men want to enjoy sex with their wives but they don't know how to ignite it.

Investing in one's wife is a continuous process, it doesn't end. For example, my wife likes a particular snack a lot. If she's angry and spitting fire, once I get that snack for her, our disagreement is over. Even if we don't end in bed, the gift melts her anger.

"Similarly, a woman should also learn to invest in her husband. Getting his favourite cologne or others can spark his sex drive. I do tell my church members and other people who come for counselling, it is not every issue in a marriage that requires fasting and/or prayer. Some issues can be resolved quickly by just changing one's behaviour."
Omoyeni added that the lack of communication in marriage was  dangerous and could affect sex drive.
"Lack of communication is often what leads to sex droughts in a relationship. Fostering intimacy and increasing libido can often be as simple as having a conversation that you have been avoiding," he said.
ALSO SEE: DEEP: Couple Who Struggled With Sexless Marriage For Nearly 20 Years Share Their Experience As Doctors Reveal What May Be The Leading Cause Behind It
Consult a sex therapist if necessary
Sex therapist, Michael Castleman, wrote on aarp.org that if a chronic desire difference had undermined one's relationship to the point where couples couldn't discuss their issue, they should not hesitate to consult a sex therapist. He said:
"Today, differences in desire are one of the main reasons couples consult sex therapists. A therapist will usually ask, 'Who controls the sex in your relationship?'

"Each partner then points to the other – and both are astonished to find that the other party thinks they are in control when each of them feels powerless. The one with higher libido feels eviscerated by every cruel 'no,' while the one with lower libido feels emotionally battered from constantly fending off advances. Fortunately, sex desire differences can be resolved."