Interesting Details Of How The Rape Case Of Seyitan Babatayo Against D'banj Has Now Ended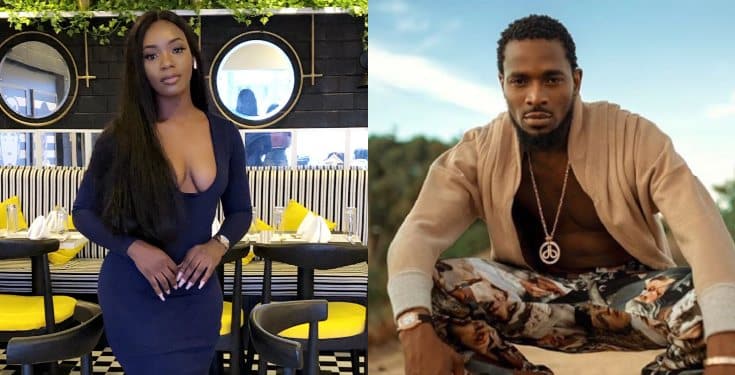 Seyitan Babatayo has released a statement after it was revealed that she has dismissed her petition against singer D'banj after accusing him of rape. Her statement is a reaction to a statement released by the human rights group, Stand To End Rape Initiative  (STER), that has been trying to help her get justice.
In a statement released after Seyitan dismissed her petition, STER accused activist Segun Awosanya, aka Segalink of attempting to "pervert justice" in the case between Seyitan Babatayo and D'banj.
READ ALSO: Rape Allegation: Former Ally/Manager of D'banj, Franklin Amudo Corroborates Seyitan's Story
STER claimed in the statement that Segalink texted an address to Seyitan and asked her to attend a meeting with D'banj there.
STER said the meeting was aimed at negotiating a private settlement and Seyitan's legal counsel was also scheduled to be in attendance. The NGO said that they were also invited to the meeting but declined because "out-of-court settlements go against STER's policy."
STER said that
"such settlements, in our experience, often involve an asymmetry of power between the accused and victim."
They added in the statement:
"More importantly, while private settlements are usual in civil disputes, they are, however, not applicable to criminal cases, particularly where a felony has been alleged to have been committed, only the State has the authority to discontinue a criminal investigation and prosecution.

An attempt by any private individual(s) to circumvent the authority of the State in criminal investigations may amount to a conspiracy and attempt to pervert justice."
Segalink reacted, stating that Seyitan and her family were not interested in pursuing the case or a legal battle. Segalink said:
"Seyi and her family are not interested in any CASE or legal battle… before the involvement of STER or police."
Reacting to STER's statement, Seyitan cleared Segalink of trying to pervert justice. She said it was her family that tried to reach a settlement so they reached out to Segalink.
She wrote:
"It was my family members and I that did resolve to and subsequently contacted @Segalink to facilitate a meeting with D-banj's team for a resolution of the issue and as I did not intend to continue with this contention."
She made other points in her statement and ended with:
"I really want my PEACE. Thank you."
See screenshots of her full statement below: