Women's Issues: Binge Drinking As A Teen Linked To Type 2 Diabetes Later In Life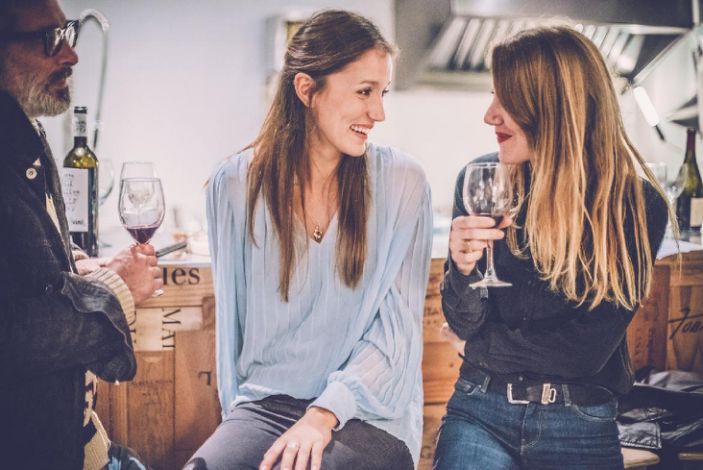 A new European study has found that binge drinking starting in adolescence is linked to an important risk factor for type 2 diabetes in women later in life.
The study, carried out by Umea University, Sweden, is the first to analyze a link between alcohol consumption starting in adolescence and blood glucose levels 27 years later.
For the research the team used data from 897 participants taking part in the Northern Swedish Cohort study.
Participants completed questionnaires about their alcohol consumption at 16, 18, 21, 30 and 43 years of age, answering eight questions in total, such as "how often do you drink alcohol?" and "how much do you drink at each occasion?"
In the study binge drinking was defined as drinking four or more standard drinks of beer, wine or spirits per occasion for women, and five or more for men, at least once per month.
One standard drink was defined as containing 12g of ethanol, the equivalent to 330ml of a 5-6% beer. At age 43, the team took blood samples from each participants to assess blood glucose levels.
READ ALSO: New Report Makes Stunning Revelation On How Drinking Hot Tea May Be Risky To Your Health
The researchers found that total alcohol consumption and binge drinking behavior during the 27-year period was significantly associated with higher blood glucose levels at age 43 in women, independent of body mass index (BMI), hypertension (blood pressure) and smoking status.
When they looked at the male participants however, they found that only BMI and hypertension were associated with increased blood glucose levels.
Although the association between alcohol and blood glucose levels was only found in women, men's blood glucose levels were still higher, with men also consuming nearly 3 times as much alcohol between ages 16 and 43.
Lead author, Dr Karina Nygren, commented on the findings saying, "Because higher blood glucose is a risk factor for the development of type 2 diabetes, our data suggest that informing people about the risk of high alcohol consumption at a young age could have positive health impacts further down the line."
As to why alcohol might be linked with blood glucose levels, previous research has suggested that ethanol can increase insulin resistance, which leads to a buildup of glucose in the blood.
Animal studies have also shown that binge drinking alters the metabolism of rats which negatively affects insulin.
However, as for why the study only found an association in women, Dr Nygren commented, "Although there are some biological explanations behind why alcohol can directly lead to increased levels of glucose in the blood, the difference between men and women in our study is more difficult to explain."
The results can be found published online in journal BMC Public Health.