See Why Experts Are Warning Nigerians To Quit Over-Treating Malaria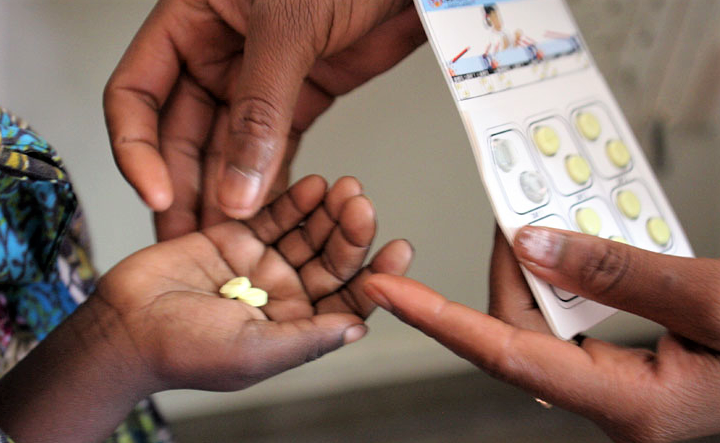 Malaria is a life-threatening disease caused by parasites transmitted through the bite of a female Anopheles mosquito. The World Health Organisation says an estimated number of malaria deaths stood at 405, 000 in 2018, compared with 416,000 deaths in 2017.
While stating that African countries carry a disproportionately high share of the global malaria burden, WHO says children under the age of five years, pregnant women and patients with HIV/AIDS are at a considerably higher risk of contracting the disease.
READ ALSO: Commissioner For Health, Prof. Akin Abayomi Raises Awareness On How To Avoid Mistaking COVID-19 For Malaria: 'The symptoms are similar'
A clinical pharmacist, Mrs. Folasade Lawal told PUNCH HealthWise that:
"What people often refer to as malaria differs from person to person.

"Someone once called to complain of body itch as a result of an ACT antimalarial medicine she took. I was a bit worried and thought about documenting it as Pharmacovigilance for NAFDAC.

"At the end of the day, what she had turned out to be chickenpox. She did not run a malaria test.

"In our interactions with people, I have come across many people with diabetes perennially treating malaria, without knowing what they were battling with was nowhere near malaria,"
she said.
Lawal, who is also a consultant for the Drug Information Centre for community pharmacists in the country, lamented that Nigerians are over-treating malaria.
"Our problem in this country is that we are over-treating malaria. The malarial situation in this country is not as bad as some people want us to believe.

"It is a known fact that people would rather take a malaria medicine than run test to check if they had malaria, despite that malaria tests can be easily done in pharmacies.

"We need to collectively demand that people test before treating malaria. That would promote right diagnosis, early and prompt intervention for the real medical problem, save the country a lot of funds and reduce the chances of the antimalarial drugs becoming victims of resistance,"
she said.
When chloroquine, the first malaria drug was developed, researchers thought that the disease would be eradicated within years. Since the 1950s, the parasites have evolved to develop resistance to successive drugs.
Nigerians can't differentiate between resistance, treatment failure
According to Mrs. Lawal:
"This is not the first time we will be hearing about malarial parasites' resistance to artemisinin. Artemisinin acts for a very short time.

In most cases, it is just one hour and then it is gone. But the truth is that artemisinin alone cannot get to all the parasites and the few that hesitate may come up later.

"This is the reason we now have a combination therapy by using it with a partner drug. While artemisinin goes very far, the partner drug comes up slowly to continue where that one stops and work for a longer period,"
she said.
Lawal noted that she is more worried by the fact that people often mix up treatment failure with parasite resistance.
"Treatment failure happens when the drug fails to get to the parasites with adequate doses to accomplish its task.

Resistance failure, on the other hand, occurs when you administer enough dosage and the parasites are not dying,"
she explained.
The World Health Organisation disclosed that as the malaria parasites' resistance develops to existing drugs, new ones need to be introduced.
"For Plasmodium falciparum, use of two or more drugs with different modes of action in combination is now recommended to provide adequate cure rate and delay the development of resistance,"
WHO said.